Sebastian Stan reacted the same way you did when Taylor Swift and Tom Hiddleston started dating
A long, long time ago, in a faraway year of 2016, Taylor Swift and Tom Hiddleston briefly romanced one another. Swift has since moved on with her boyfriend Joe Alwyn, and Hiddleston is only linked to Avengers: Infinity War these days. Hiddleston's fellow Marvel co-star Sebastian Stan went on Watch What Happens Live and, as we all know, that show has a way of getting all its guests to spill some sort of tea. A caller asked Stan what he thought when his Avengers pal Hiddleston dated Swift, and Stan let it all out. And by "it," we mean his immediate apprehension.
"It was one of awe and extreme concern, Stan described his then-reaction to Hiddleswift. "I don't know, I was really worried, mainly for him!
He then added that "love is quick and hard" and said that he and Hiddleston never talked about his brief love story with Swift.
If Stan's "awe" is the same "awe" that we experienced when the two first started dating — which was "Whoa, the biggest pop star in the planet is dating the guy who isn't Thor from Thor" — then, same. However, the internet thinks Stan's comments are shady toward Swift, and yeah, his tone was a little cheeky. It's kinda like, okay, two adults dated each other, what's so extremely concerning about that?
We think Stan was just riffing on the question, but, like, doesn't Watch What Happens Live let you plead the fifth? When the topic turns to Swift, always plead the fifth, man.
The Hiddleswift question starts around the three-minute mark:
https://www.youtube.com/watch?v=2U4Bvsl3RDs?start=198&feature=oembed
Swift has brilliantly side-stepped questions about this relationship while Hiddleston seemingly can't escape it. Last year, Hiddleston finally put his foot down and defended his very real relationship with Swift, saying, "Taylor is an amazing woman. She's generous and kind and lovely, and we had the best time."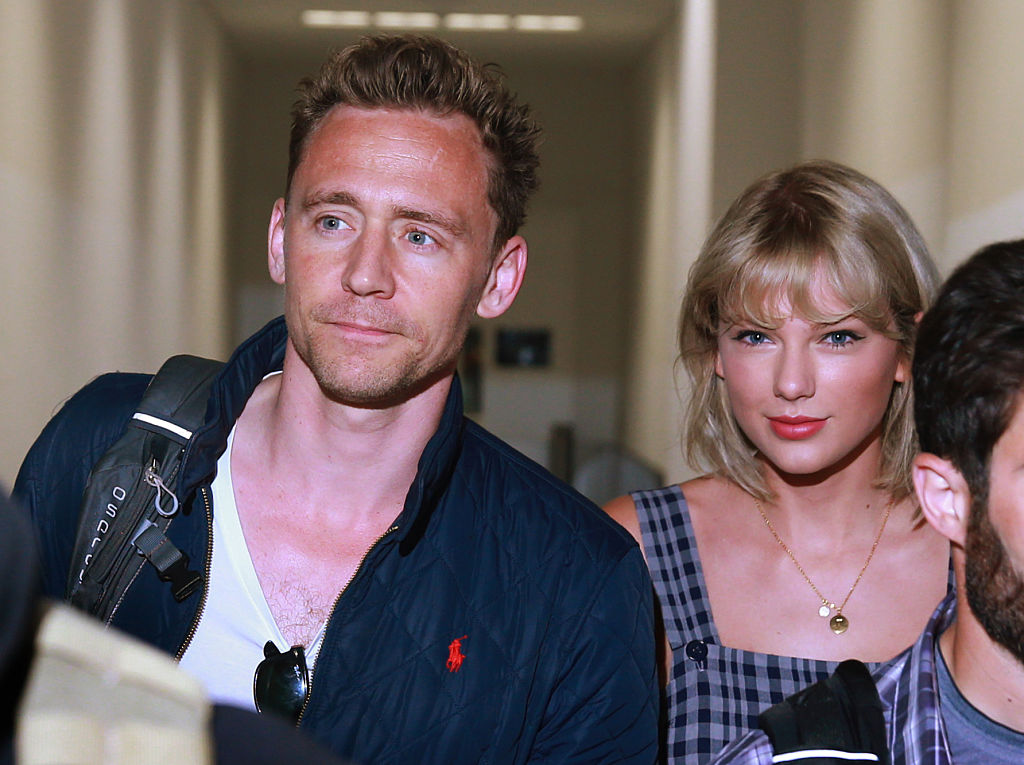 You hear that Stan? They had the best time! No cause for concern or theatrics.