Scarlett Johansson walked the 2018 Emmys red carpet with BF Colin Jost, and they were GOALS
If you're a pop-culture aficionado, then you're undoubtedly stoked to see SNL funnymen Colin Jost and Michael Che host the 2018 Emmys tonight, September 17th. But if you're a true celebrity guru, you may be even more excited to potentially see Colin Jost and his girlfriend, Scarlett Johansson, walk the red carpet together. And believe us, they did not disappoint.
The couple walked the carpet arm-in-arm, looking totally at ease (and utterly adorable). Jost rocked a simple black tuxedo, while Johansson wore a white, off-the-shoulder gown with silver strappy heels. She finished the glam-tastic look with simple silver earrings, a slicked-back blonde bob, and a subtle pink lip and cat eye.
Just look at these two: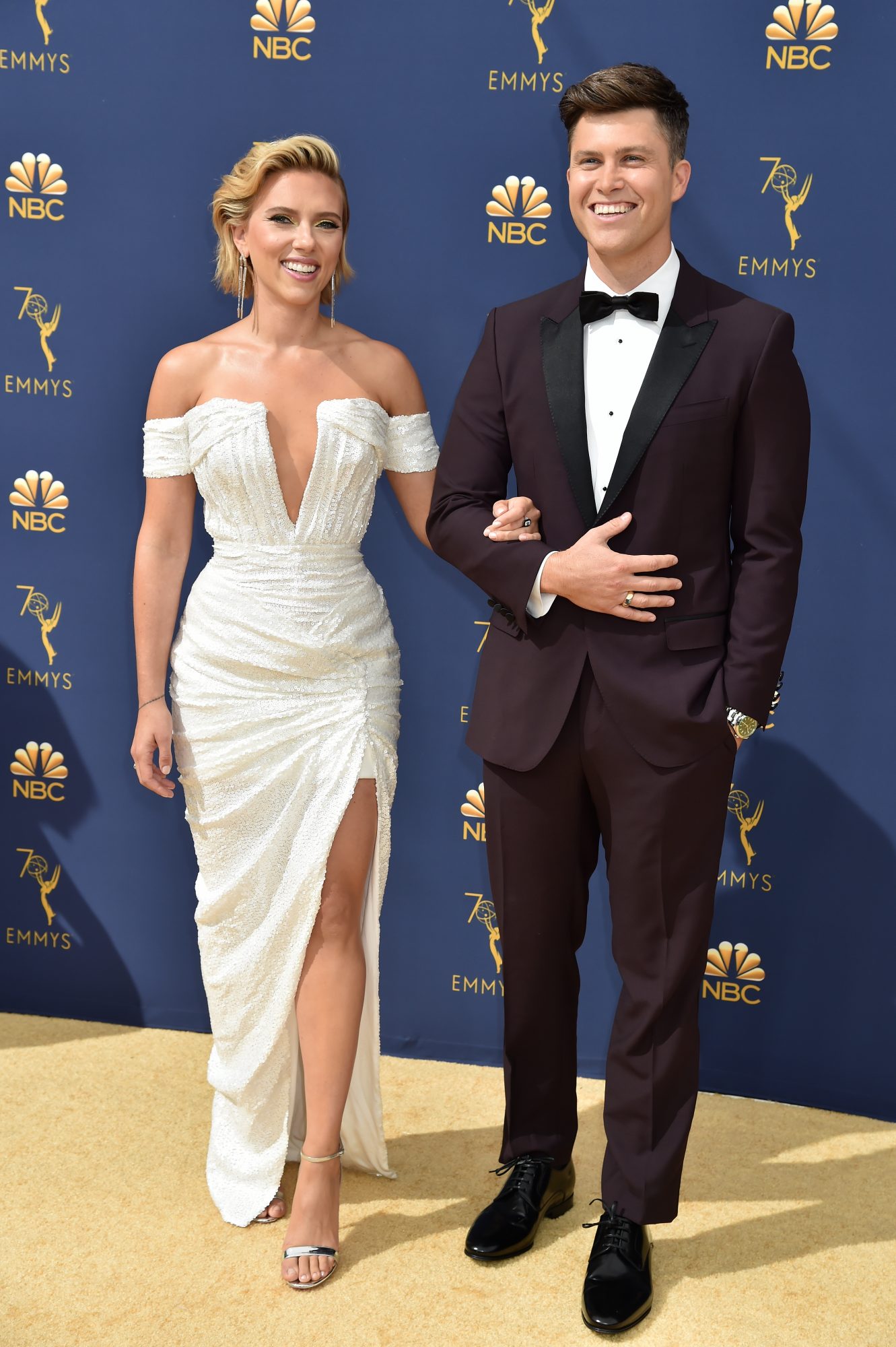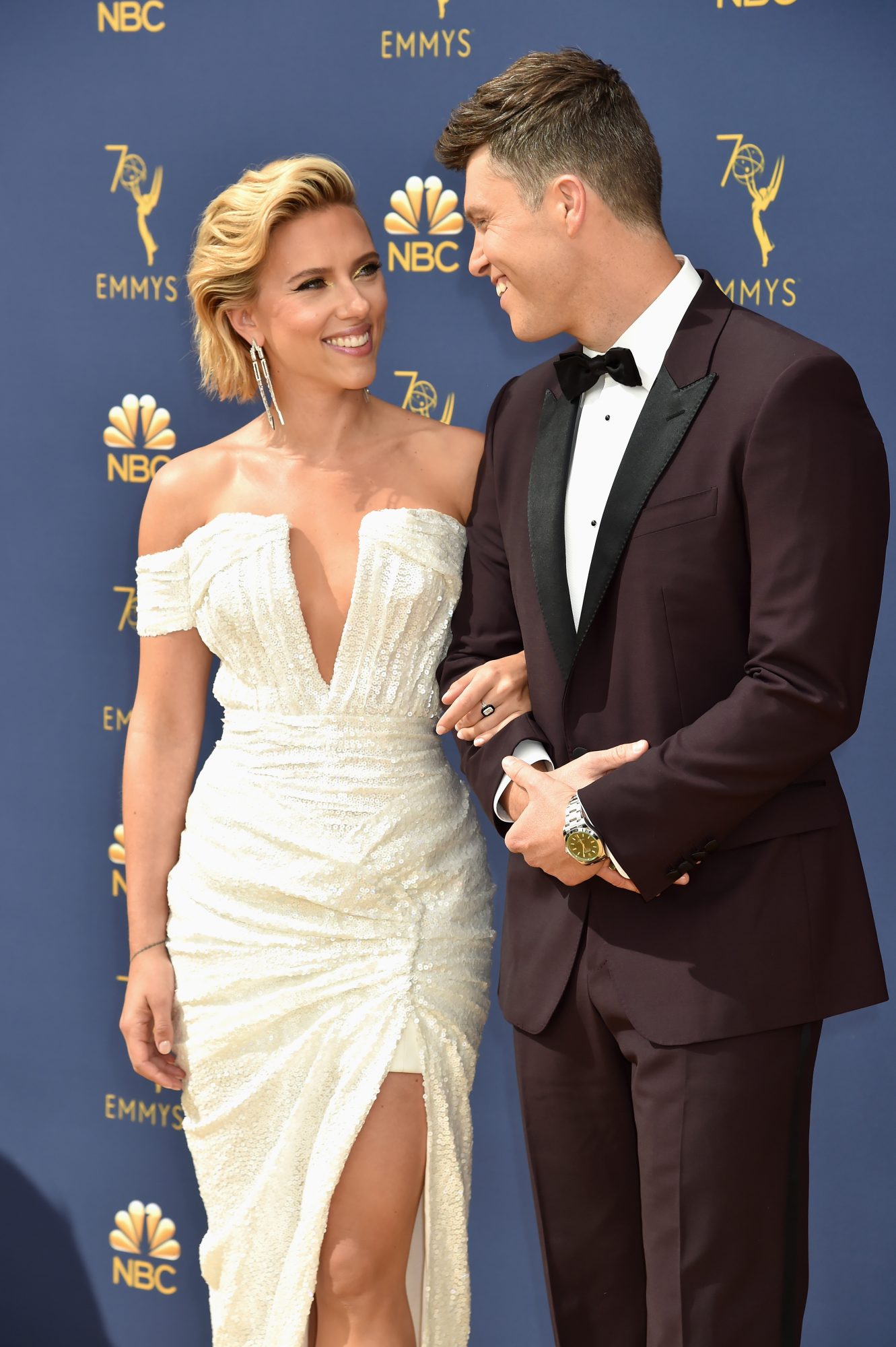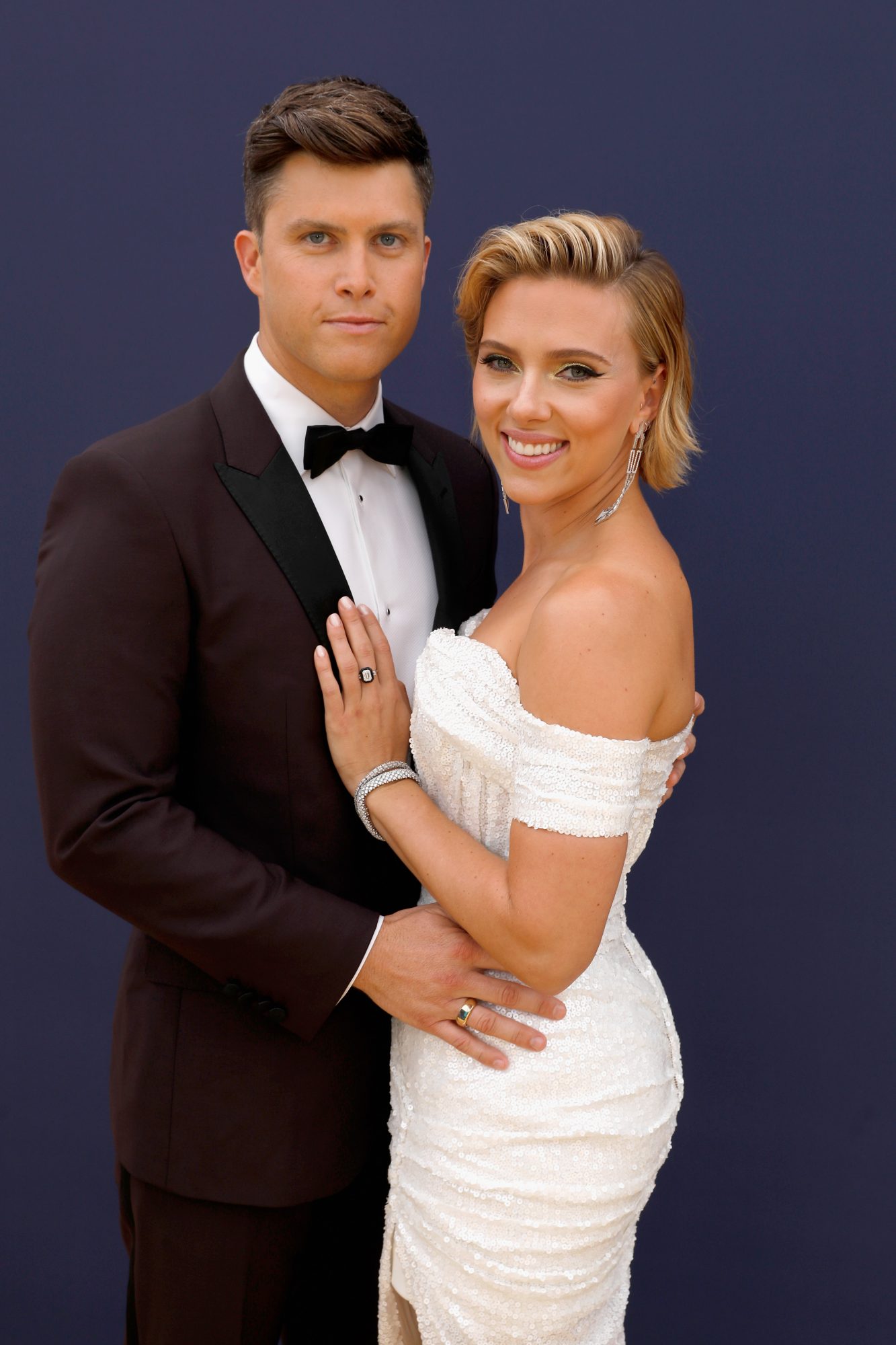 Jost first confirmed that the pair were dating at the 2017 Emmys (though Johansson wasn't in attendance that year), and the pair have only been spotted out on the red carpet a handful of times since then.
We're thankful for this rare Scar-Jost siting, and we're wishing Colin all the luck on tonight's hosting gig.