Ryan Reynolds' official out-of-office response is epic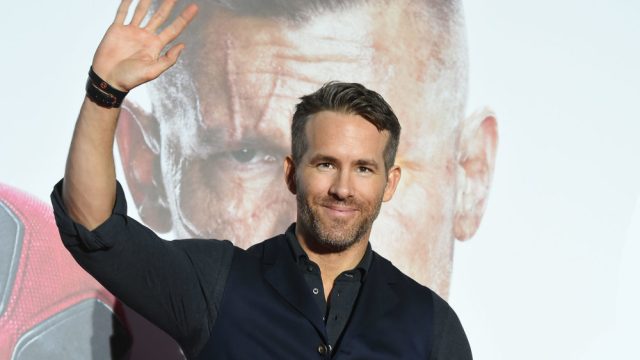 When it comes to celebrity couples, Blake Lively and Ryan Reynolds are one of our favorites. Aside from being uber-talented actors, they constantly keep us on our toes with their hilarious antics—like the time they spent Valentine's Day trolling each other on Instagram. So when Reynolds "accidentally" revealed his schedule for this week via an out-of-office email, we weren't surprised to see it full of jokes—including a ton about Lively.
Reynolds, who recently became an owner of the brand Aviation Gin, revealed his email address on an August episode of The Tonight Show. (In case you're curious, it's ryan@aviationgin.com.) And E! Online reported yesterday, September 13th, that if you email Reynolds right now, you'll receive a note that says, "Bruce, see below. I'm swamped. No way I can squeeze anything more into this week," along with a screenshot of his personal calendar.
Thanks to the people of the internet (well, Twitter), we were able to get a glimpse at what Reynolds has on his plate—and it did not disappoint. The Deadpool actor's schedule starts off strong with a MoMA event to promote Lively's new film, A Simple Favor. Reynolds was sure to note "NO DIVORCE JOKES!!!" next to the event.
"Sneak out of MoMA event to regroup," the next entry reads. "It can't be all about you. This is her moment. Get it together, asshole."
There are tons of other gems sprinkled throughout the rest of Reynolds' itinerary, including reminders to "brainstorm world peace" at 10 a.m. on Wednesday, "pick up kids from celebrity child kennel" at 7 a.m. on Thursday, and "cry in front of stranger" at 10 a.m. on Saturday. He even has plans to "Skype with secret family in Denmark" at 12 p.m. on Friday.
Leave it Reynolds to find a new way to troll us.
The actor's out-of-office replies have actually come a long way since he started working for Aviation Gin. During his August 13th appearance on The Tonight Show, Reynolds shared an epic six-paragraph out-of-office message with host Jimmy Fallon, in which things got a little too personal.
You can watch the clip below:
https://www.youtube.com/watch?v=VbJwX6aG8Uc?feature=oembed
Now excuse us. We have an email to send.