Reese Witherspoon and Jonathan from "Queer Eye" are working on a secret project, and here's what we know
In a match made in celebrity heaven, Reese Witherspoon and Jonathan Van Ness are reportedly teaming up for a top-secret project and seriously, can you believe?
Witherspoon, who has taken to teasing her projects on her Instagram stories, dropped a few hints on the social media platform about her upcoming project with the Queer Eye star. On September 10th, the Big Little Lies star revealed her new collaborator in her story.
"I'm excited because I am with somebody really special today, You guys are gonna want to see him," she said, before turning the camera on Van Ness, adding, "It's real, it's really happening."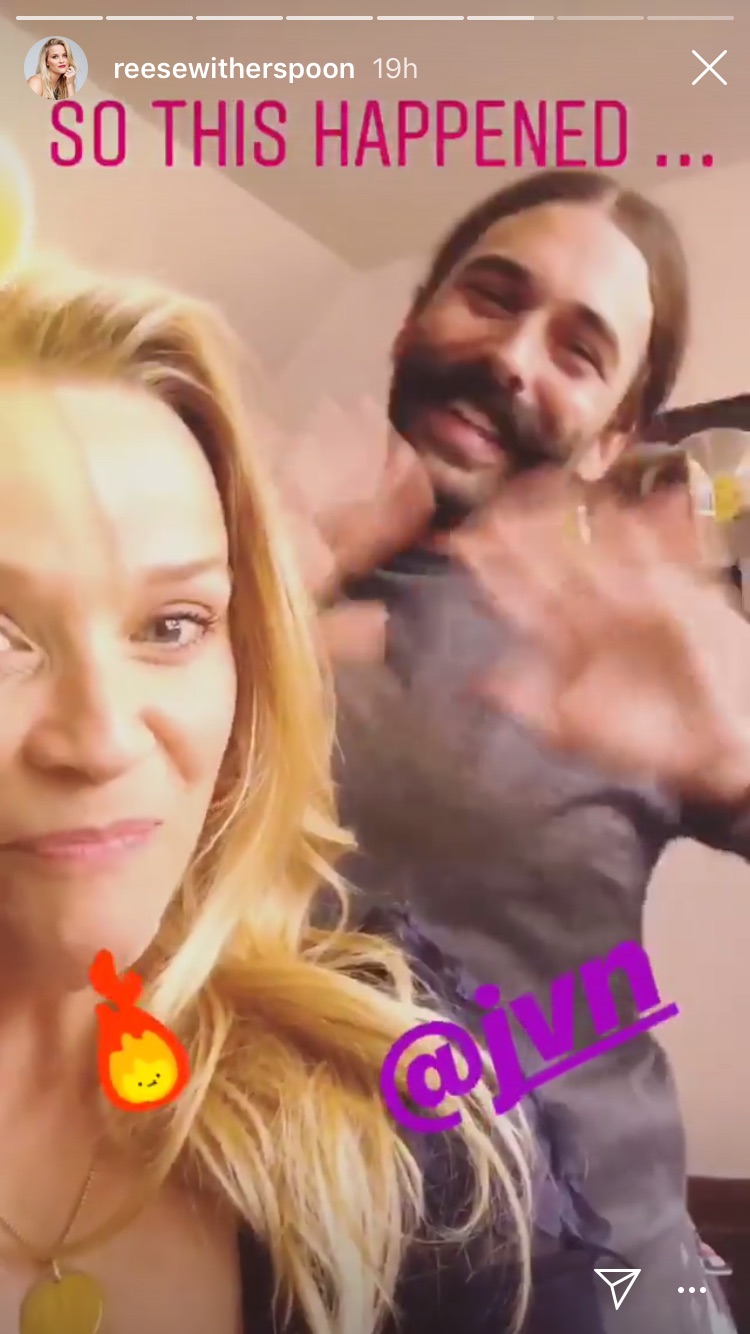 While the pair are clearly thrilled to be working together, they remained mum about what, exactly, their top-secret project is. Witherspoon went on to write, "Something Secret (but also MAJOR)."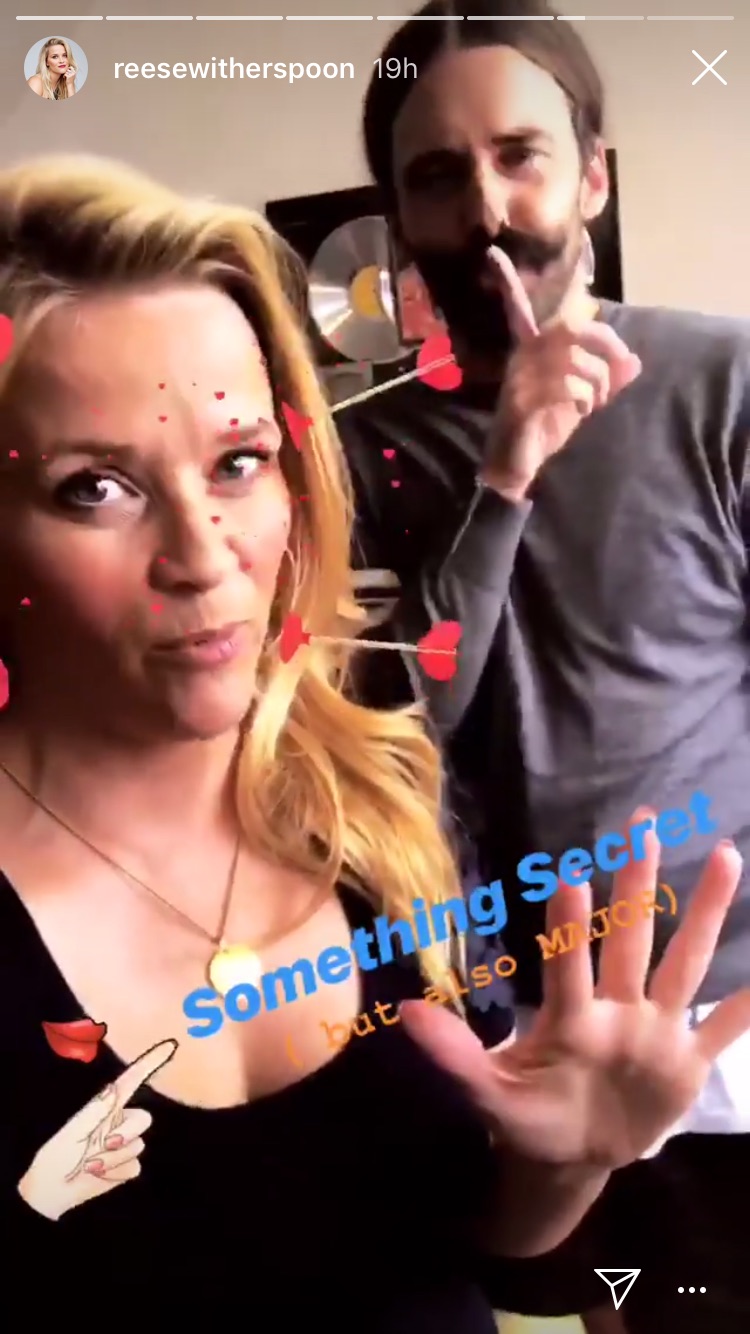 While Van Ness is best known for Queer Eye, he's also the host of the hilarious Emmy-nominated Game of Thrones recap series Gay of Thrones for Funny or Die, and hosts the widely popular podcast Getting Curious with Jonathan Van Ness.
Thanks to a record-shaped plaque hanging on the wall in the background of the story, one major theory is that the pair are collaborating on a podcast together. Considering Van Ness is already a widely successful podcaster and Witherspoon's production company, Hello Sunshine, just launched a podcast network, it wouldn't be too shocking.
Whether they're working on a podcast, TV or web series, or were just trolling us while they hung out, we're on board for this friendship.