There's a Rebel Wilson, Liam Hemsworth, and Priyanka Chopra dance number in their new movie, and yes, we have photos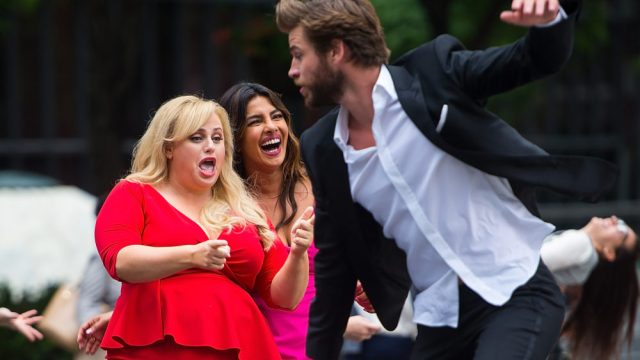 If you're lagging, fear not: we've got the perfect pick-me-up to get you through your day. You know how Rebel Wilson and Liam Hemsworth are filming the romantic comedy of our dreams? Well, Priyanka Chopra is in the movie, too, and all three of them have an epic dance number.
On Sunday, July 15th, the actors were spotted having a blast on the set of their new film, Isn't It Romantic, in New York City—and yes, there are (thankfully) so. many. photos. The film, set to be released on Valentine's Day 2019, tells the story of a cynical woman who mysteriously finds herself trapped inside a romantic comedy. Genius, right?
According to The Hollywood Reporter, Hemsworth and Pitch Perfect's Adam Devine star as Wilson's love interests, "with Devine playing a character who is stuck in the friend zone and Hemsworth the hunky object of Wilson's affections." As for Chopra, she'll play "yoga ambassador Isabella."
In the photos, Wilson and Hemsworth can be seen lip-syncing and breaking out their best moves in what appears to be a grand finale number, as Chopra and Devine join in on the choreographed fun.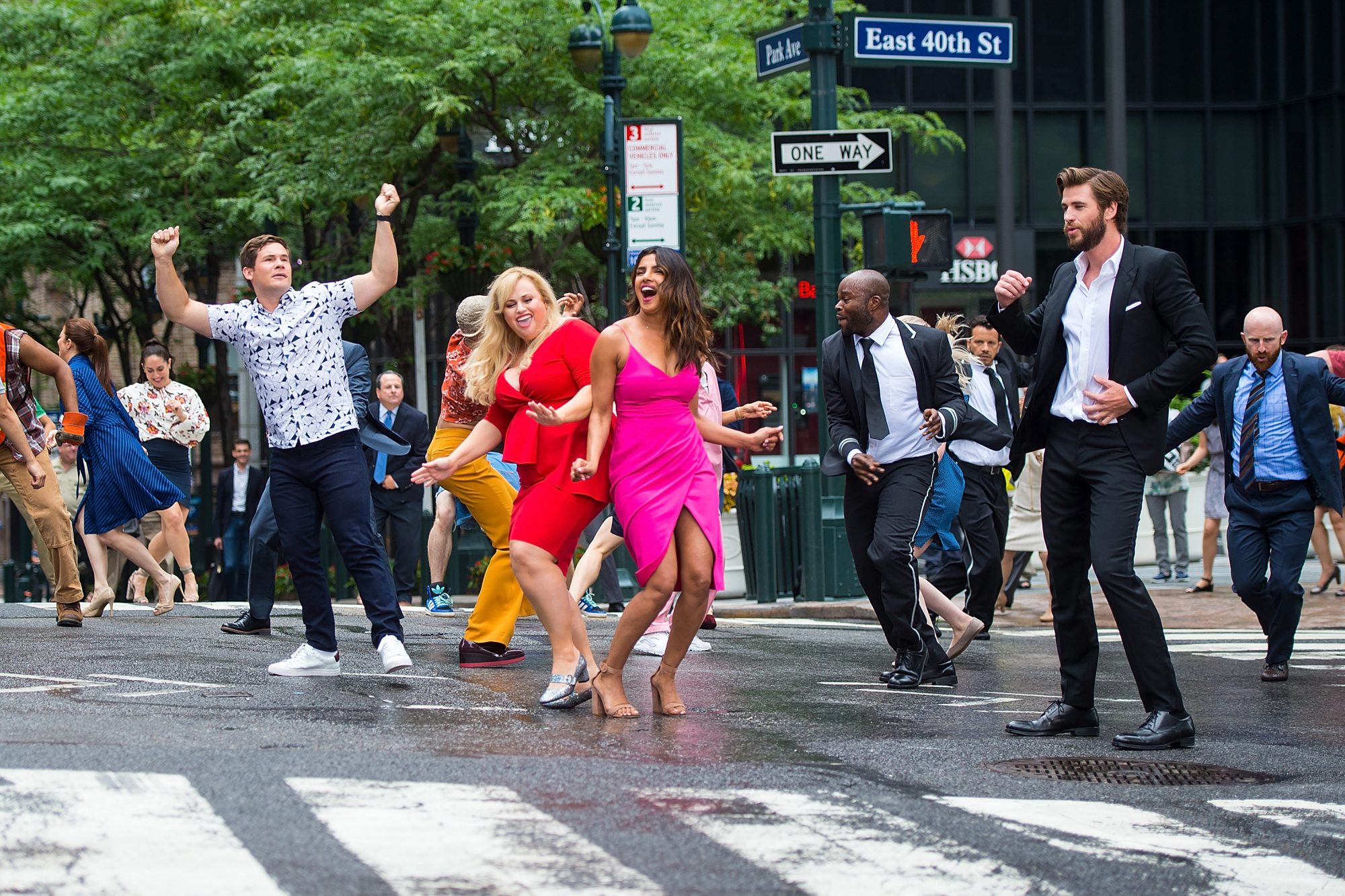 Chopra showed off her dance moves in a beautiful pink dress and heels.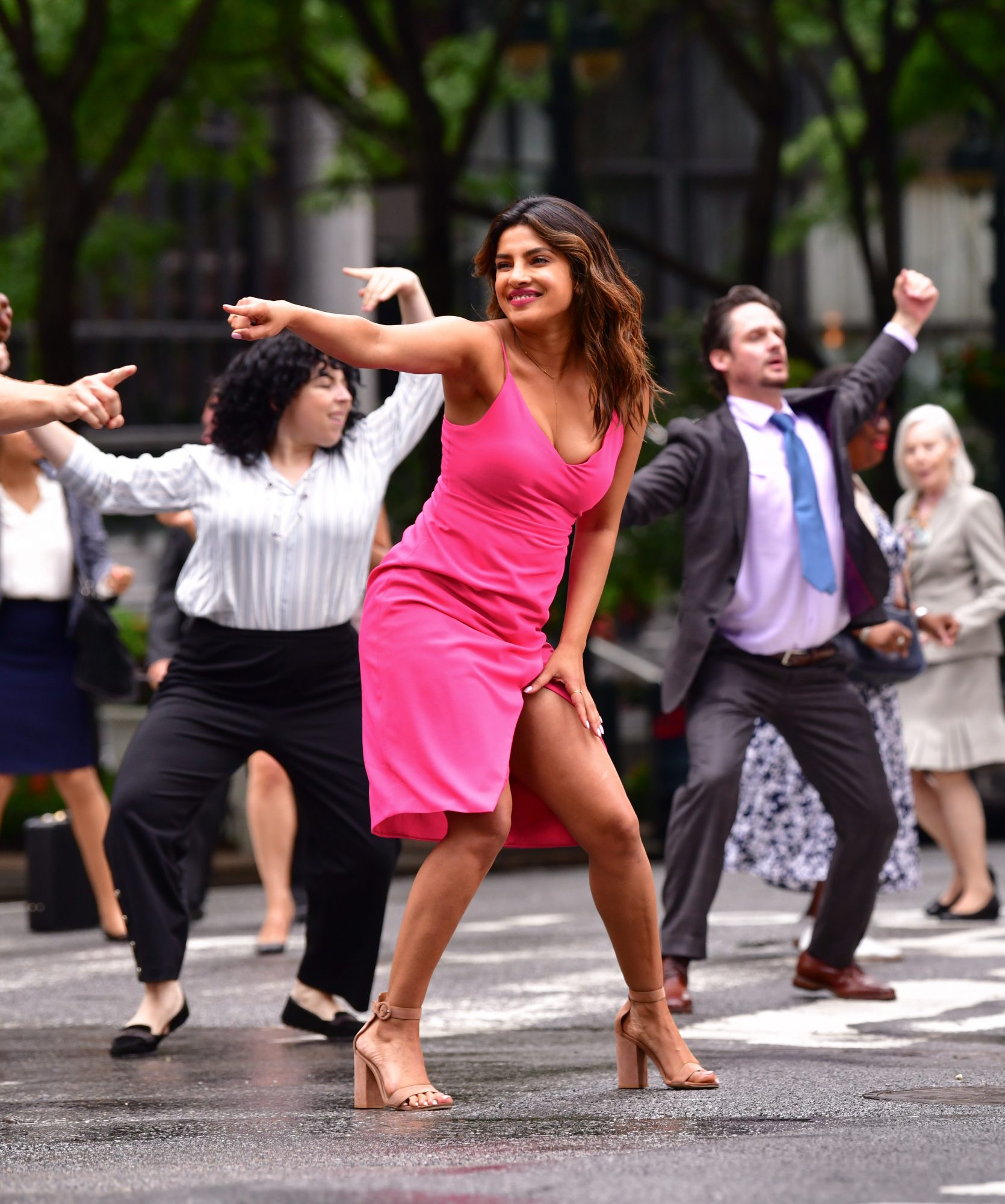 Wilson and Hemsworth got up close and personal, too.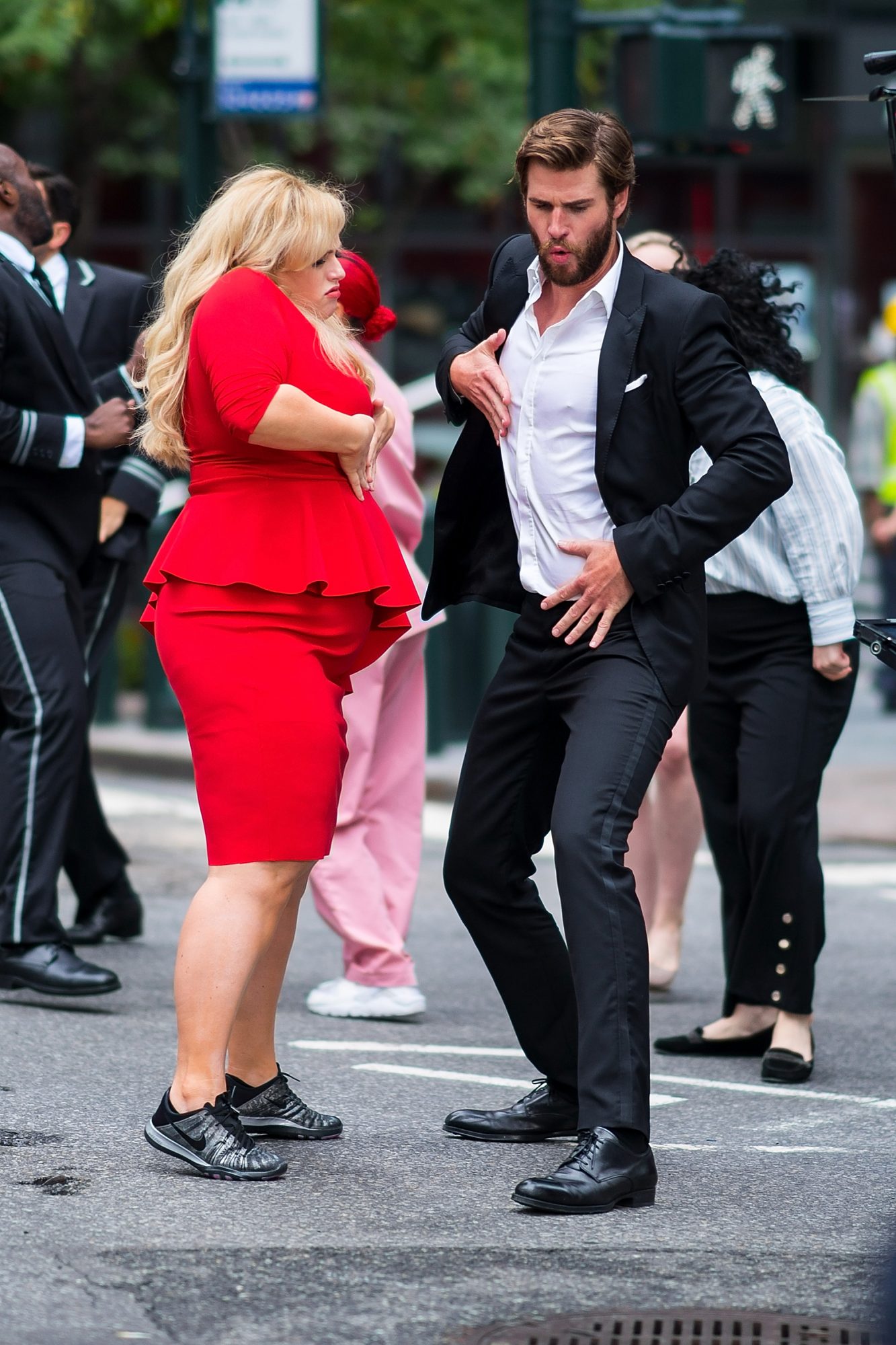 At one point, Hemsworth even whipped out a saxophone.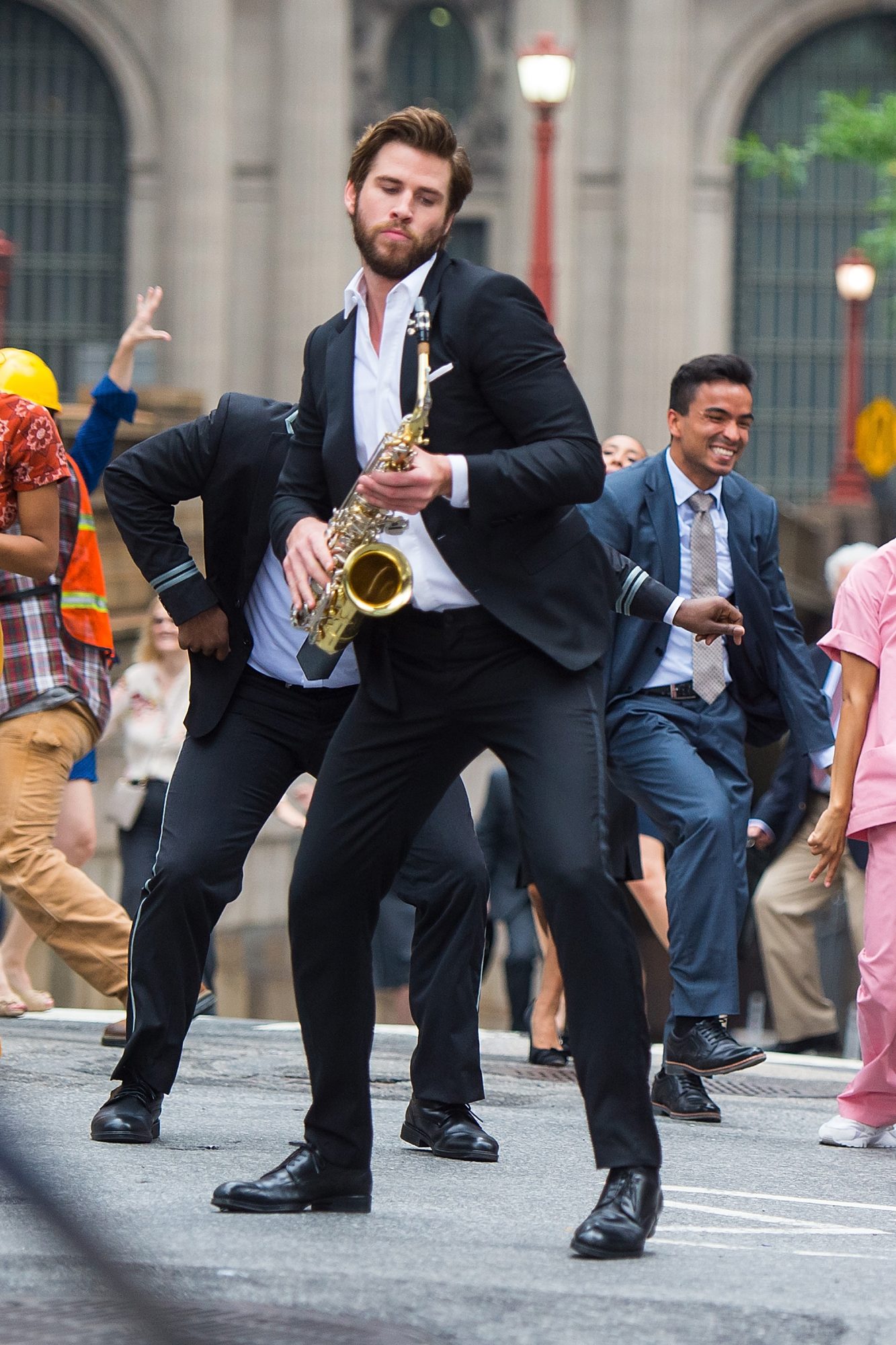 But above all else, it appears as though they were all having the time of their lives.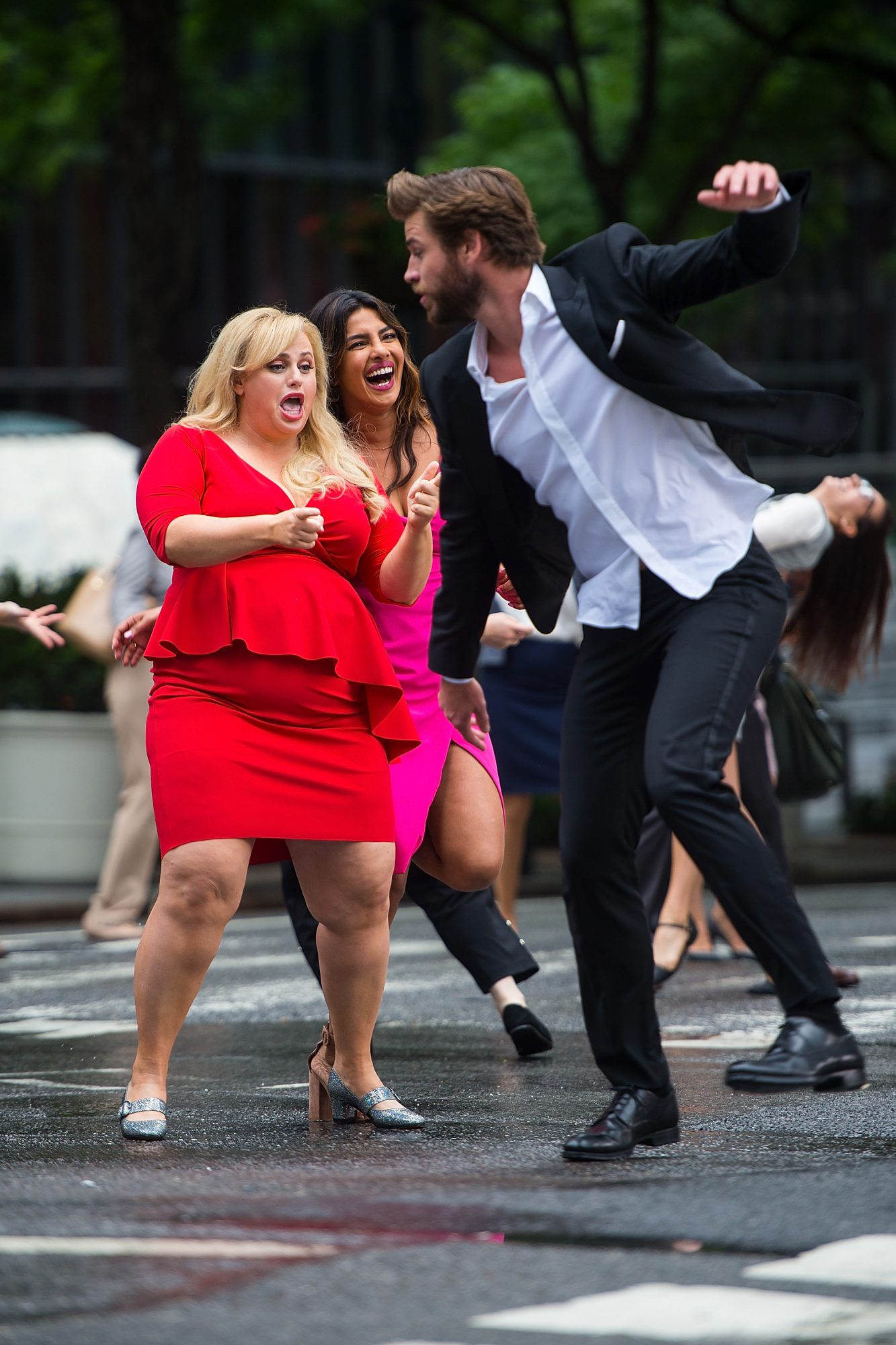 Can Valentine's Day come any sooner, please?