This is why Prince Harry and Meghan Markle skipped Easter church service this year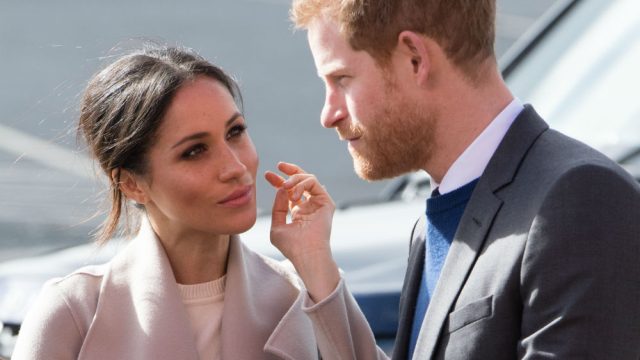 This past weekend, Kate Middleton made a surprise appearance on Easter Sunday, showing up to Easter service at St. George's Chapel at Windsor Castle. No one expected to see the Duchess of Cambridge, because she had reportedly made her last public appearance a few weeks ago until the arrival of her third child. While the appearance of Middleton was more than welcome, many couldn't help but notice the absence of two other important members of the royal family (well, one soon-to-be): Prince Harry and Meghan Markle, who skipped Easter church service this year.
It was pretty surprising not to catch a glimpse of these two with the rest of the royal family outside of the church. Prince Harry and Markle have been making lots of public appearances lately as they prepare for their upcoming wedding in May, and most people expected them to be around for this holiday as well.
So where were Harry and Markle on Easter?
According to Hello!, the happy couple was getting some much-needed R&R. They decided to spend the Easter holiday in private, taking a break from the public eye and just hanging out together. We aren't sure exactly where Harry and Markle were, but we're betting they had a great time even if they just stayed home and made chicken.
Plus, they'll be seeing a lot of St. George's Chapel very soon. The two are getting married there on Saturday, May 19th, which really isn't as far away as it seems.
Wherever Markle and Harry were for Easter weekend, we hope they had a chance to relax, catch a break, and enjoy each other's company. They've been doing so much lately, and they deserve it.