Prince Harry accidentally left a 5-year-old with a huge pair of scissors, reacted like all of us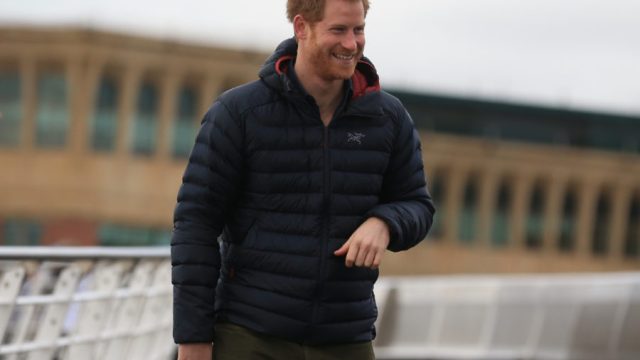 Even though we TRY to be responsible 100% of the time, sometimes there's hiccups — and yes, these OOPS moments even occur with members of the British royal family. We just heard that Prince Harry left a 5-year-old with giant scissors while cutting the ribbon at the Virgin Money London Marathon Expo in London. But don't worry — everyone is okay!
Basically, Prince Harry was given the honor of cutting the big red ribbon, and because he's so wonderful and generous he asked a little girl next to him, Melissa Howse, if she wanted to do it. They made the snip together, and then he started to walk away.
But then remembered the tiny child still had the scissors.
LOL.
Is it weird that we find this minor slip-up super refreshing? Because if even a prince makes everyday, forehead-smacking mistakes, then we know it's pretty okay that we do too.
Afterward, he told Melissa that she did a great job, and she voiced her enthusiasm about being picked to help Harry cut the ribbon.
"I am going to watch my daddy run at my grandma's house," she said. "It was very exciting cutting the ribbon. I felt like a princess."
Awwwwwww! Mighty adorable.
Representing the Heads Together mental health charity, Prince Harry chatted with many runners at the event and wished them good luck on their run. He's never afraid to talk about the more difficult personal issues that he's faced in his life, and that's one of the many reasons we're so enamored with him.
via giphyOf course, we echo Harry's sentiments: To all the London Marathon participants, good luck on race day!