Netflix just revealed their most-binged show of the year, and it will likely surprise you
To celebrate the end of 2018, Netflix just released their "year in review," showing the highest-ranking shows, movies, and actors across a number of different categories. Of course, Noah Centineo and To All the Boys I've Loved Before made the cut, but you might be surprised to find out that the most binge-watched original series wasn't Big Mouth or the Chilling Adventures of Sabrina. Not Glow or The End of the F*cking World. According to Netflix, the show viewers couldn't stop binging in 2018 was…On My Block.
Though the streaming giant notes that On My Block wasn't the most-watched nor the most highly-rated based on data collected between January 1st to November 28th, 2018, it had the "highest average watch time per viewing session." In other words, the teen comedy had viewers glued to their television screens for the longest period of time in one sitting.
For those of you who haven't binged the series yet, it's worth checking out. The super diverse show is set in present-day South Central Los Angeles and follows four teenagers as they navigate their way through high school, along with with puberty, love, heartbreak, and the dangers and violence in their neighborhood.
Both Making a Murderer and 13 Reasons Why's second seasons made the list, too, as did the controversial Insatiable, The Haunting of Hill House, Bodyguard, and Orange Is the New Black. Netflix also revealed that nearly "50 percent of viewers" watched The Kissing Booth and To All the Boys more than once, and that fans fell head-over-heels in love with the stars of Money Heist (aka La Case Del Papel).
Check out Netflix's Year in Review below: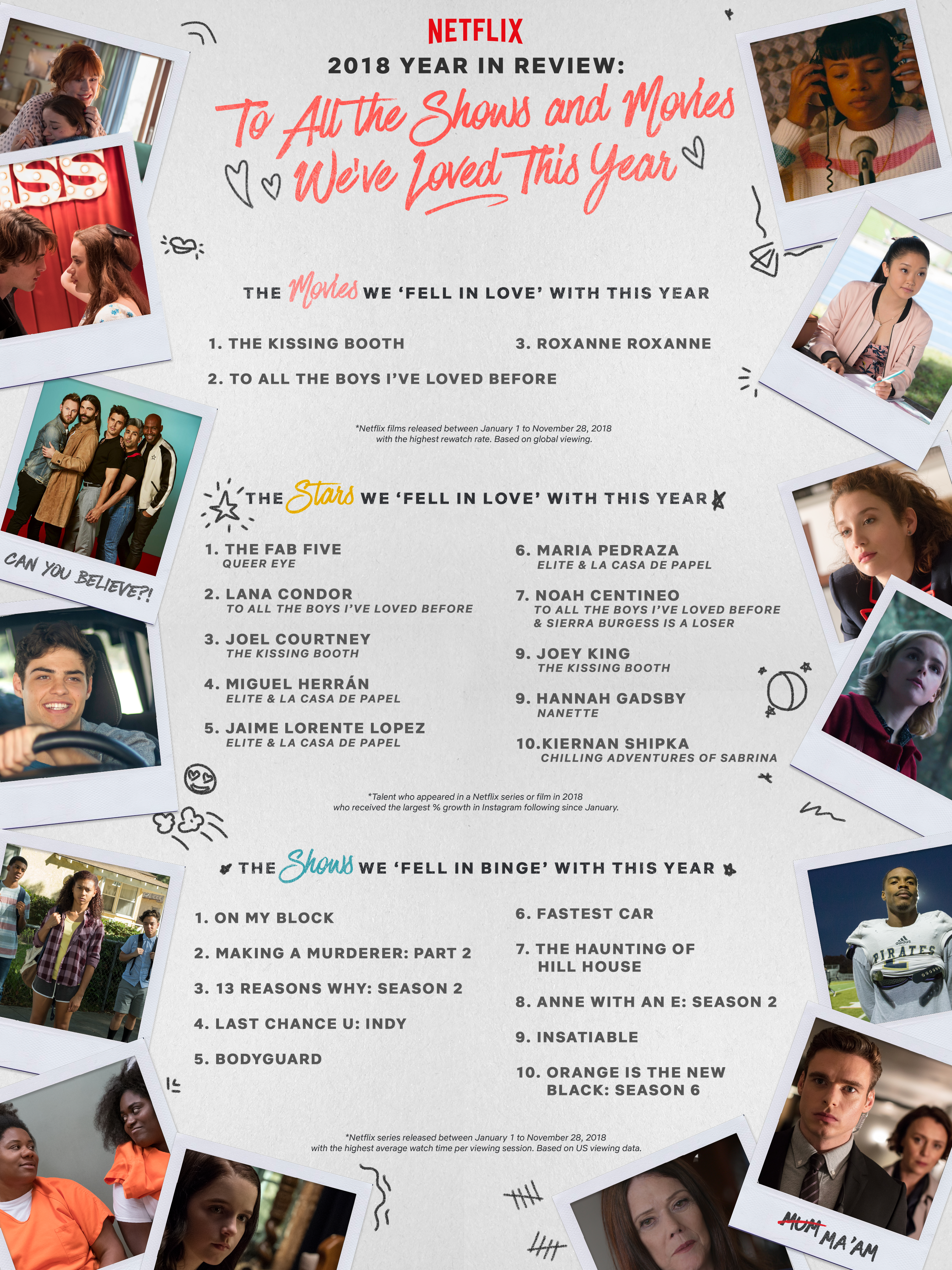 Did your faves make the list?