Movies starring women officially earn more than movies starring men, debunking years of Hollywood BS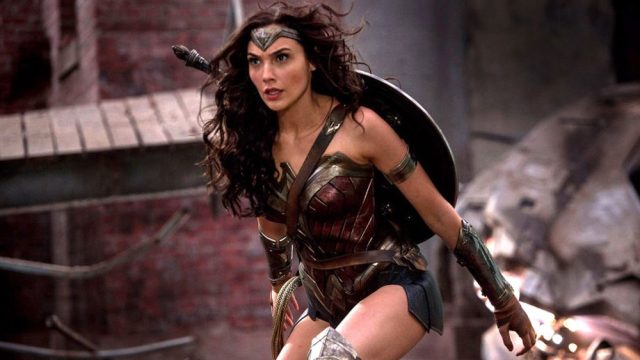 Let's face it: Hollywood still has a diversity problem—and that includes not producing more movies starring women. For every Crazy Rich Asians or Wonder Woman, it seems like there are another 10 male-led movies released. In fact, a 2017 report from San Diego State University found that only 24% of film protagonists in the year's top movies were female. And this lack of representation might actually be hurting movies' bottom lines at the box office. A new study shows that movies starring women regularly outperform films led by men.
The study, conducted by Creative Artists Agency (CAA) and tech company shift7, found that out of the 350 top-earning movies from 2014 to 2017, films led by women consistently earned more than those led by men. This was true for both high-budget blockbusters and more low-budget films; movies that cost less than $10 million to make and films that cost more than $100 million all benefited financially from having female stars. The only exception was when looking at the median earnings for films that cost $30 million-$50 million. In this category, male-led movies brought in a median of $104 million, while female-led movies had a median of $102 million.
For a movie to be considered female-led, an actress had to be listed first in press materials; for example, in Star Wars: The Force Awakens and Star Wars: The Last Jedi, Harrison Ford and Mark Hamill were listed as the movies' stars, rather than Daisy Ridley. Interestingly, the study also found that every movie that made more than $1 billion from 2012 to 2017 also passed the Bechdel test—meaning that they had at least two female characters who talked to each other about something besides a man. Although that might not seemhard, the researchers noted that only 40% of the films studied passed.
Christy Haubegger, a CAA agent and part of the research team, told The New York Times that these findings contradict the conventional wisdom in the film industry.
"The perception that it's not good business to have female leads is not true," she said. "They're a marketing asset."
Are you listening, Hollywood?