Here's how Michael Bublé's 4-year-old son, who was diagnosed with cancer, is reportedly doing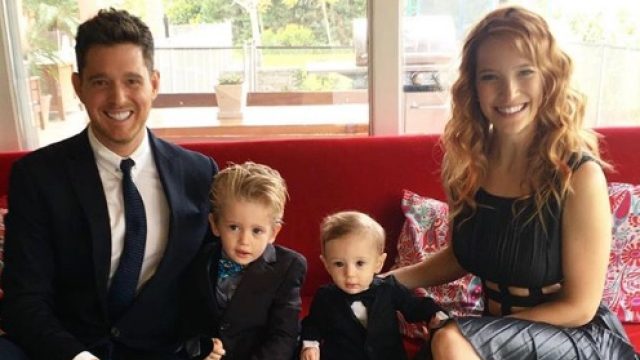 Michael Bublé may soon be racking up another major prize: This time a Grammy for his latest album, Nobody But Me. And while that is a seriously exciting prospect, he's got something even better to be celebrating — the health of his son, Noah.
Bublé's son Noah was diagnosed with liver cancer back in 2016. The news came as a devastating blow to Bublé and his wife Luisana. The singer canceled a number of performances to focus on his family, and after what were surely frightening months, the now four-year-old Noah is reportedly doing very well.
According to a report by ET Online, the family had a festive holiday season. Alongside Noah and their two year-old son, Elias, the couple celebrated the holidays secure in the knowledge that their oldest child is on the mend. His treatments have been going well, and he's apparently happy and energetic.
And Bublé is celebrating by returning to music. He'll be performing several times this year (including at the 2018 Juno Awards; he was forced to bow out last year due to Noah's illness) and will no doubt be making an appearance at the Grammys.
While we're excited for Bublé's continuing professional success, the real triumph here is little Noah. We're sending good thoughts and positive energy to the entire Bublé family.