MAC's panda-inspired makeup collection will bring out your playful side
If you're looking for some vibrant new makeup to help you usher in the impending spring and banish the winter blues, look no further than MAC's latest collaboration with designer Nicola Formichetti of Nicopanda. The playful collection features an array of eclectic lipstick and eye colors with quirky panda-themed designs.
Nicopanda's edgy-cute streetwear designs have been translated perfectly into makeup form, making it possible for us to create unique, irreverent looks. The playful pastels in the collection couldn't be cooler, giving you a soft, romantic look while also harnessing your feminine power.
The packaging is just as cute and colorful as the makeup. The eye and cheek palettes are imprinted with pandas, and the brushes and lip products are topped with Nicopanda's iconic logo. Whether or not you're already a fan of this fashion-forward streetwear brand, you're going to love this fun collection. You'll be able to create looks for every occasion — from soft and sweet to punky goth.
The MAC x Nicopanda collection will be available online on April 5th and in stores on April 11th.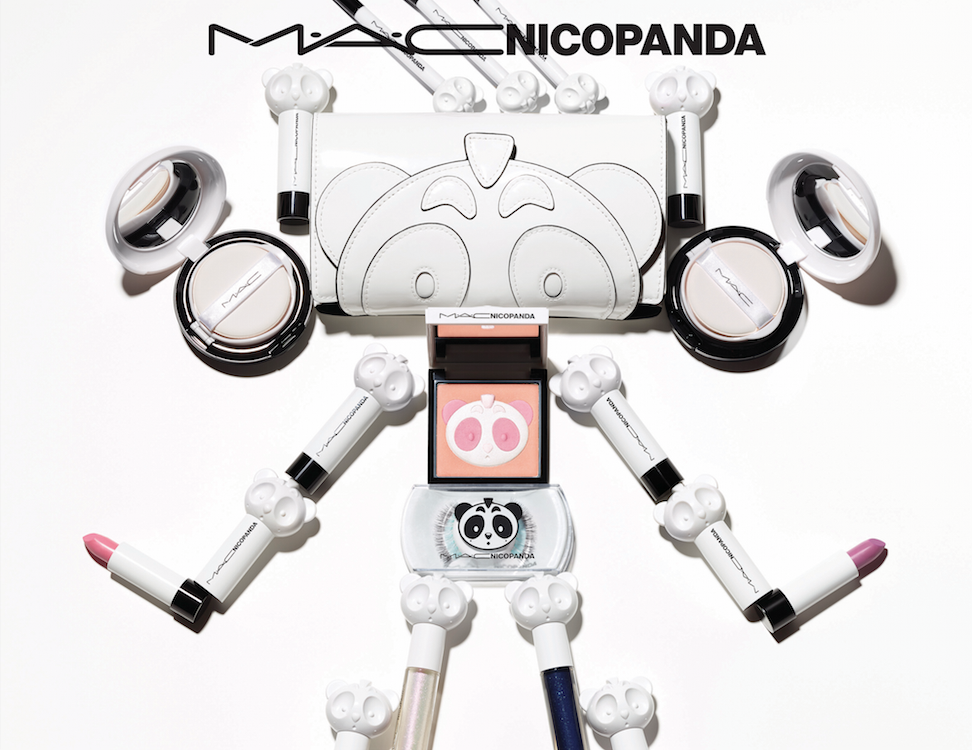 Here's what you'll be able to buy from the MAC x Nicopanda collection:
1Lipstick, $18.50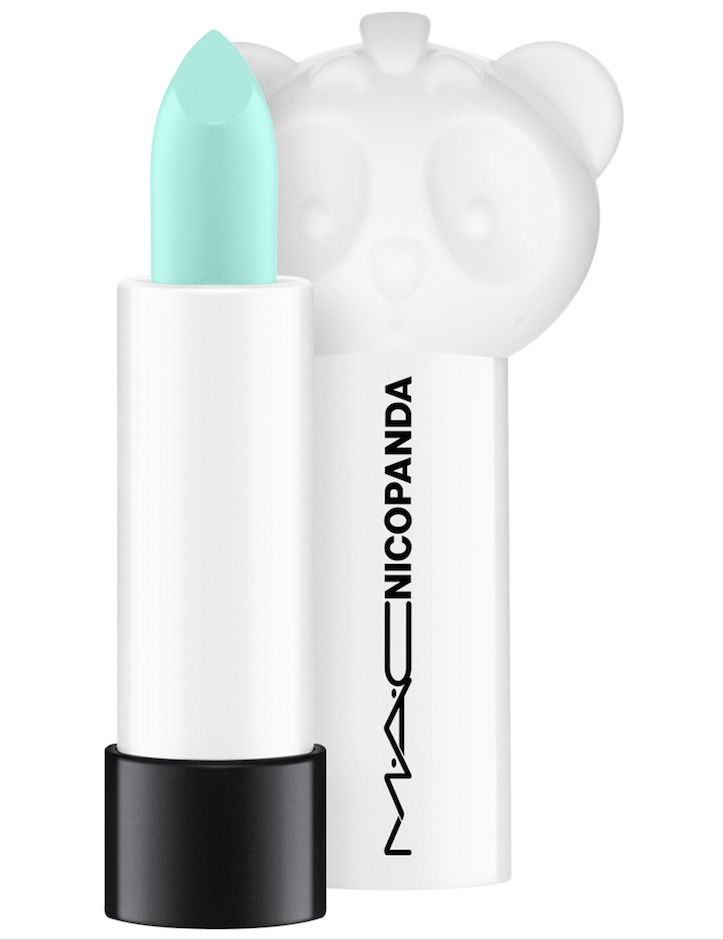 Choose between six matte, eclectic shades: Pink-Off, a bubblegum pink; Pop Babe, a bright pink; Kawaii Party, a lovely lavender; Galactic Mint, a clean seafoam; Toung 'N' Chic, a deep plum; and Nico Kiss, a dark navy-black.
2Lipglass, $18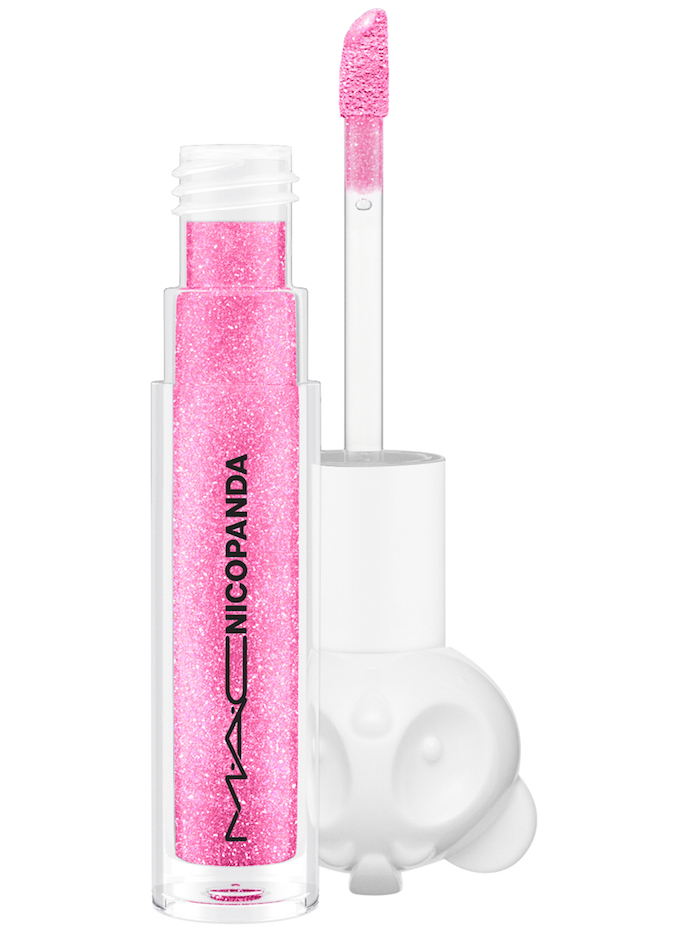 Choose from four shades: Sugar Coat, a clear glow with multi-color pearl; Panda Kiss, a bright blue pink with blue and pink pearl; Dreamz, a blackened navy with pearl, and Glitter Parade, a lavender with silver pearl.
3Full Face Kit in Stay Cute, $40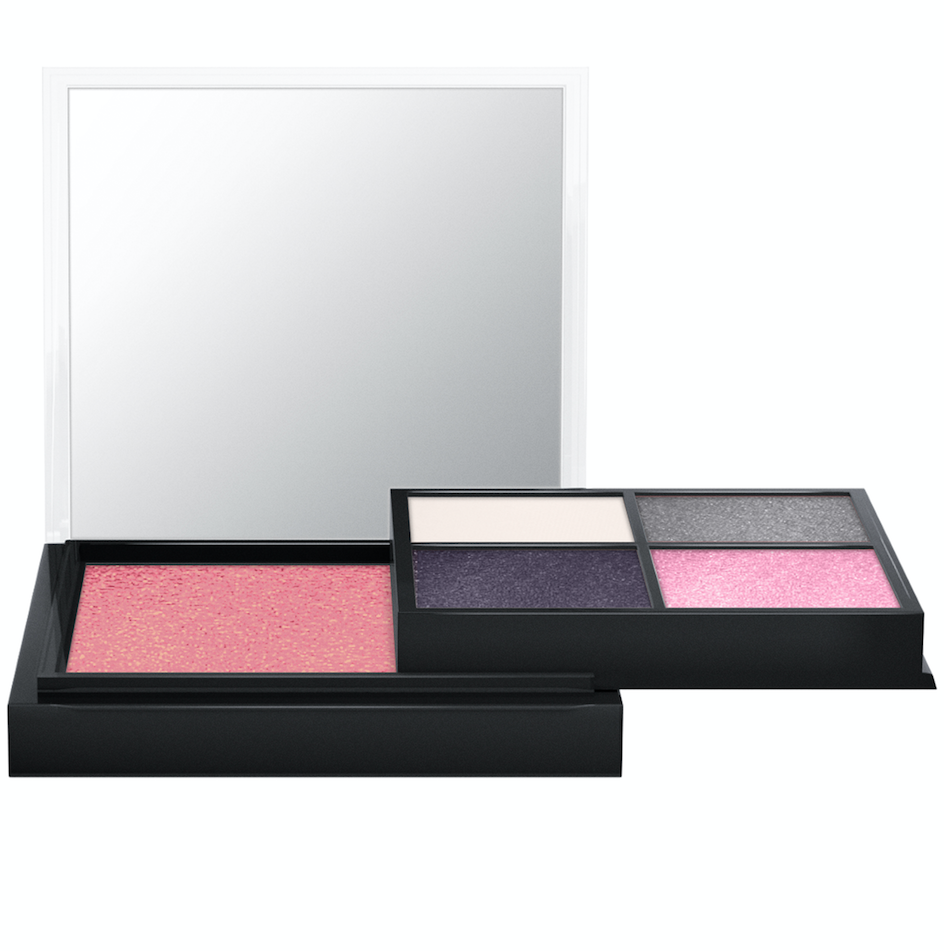 Includes Cheeky Chic Powder Blush, a yummy pink with silver and gold pearl lustre; Snow Panda Eyeshadow, a bright white with pearl satin; Supah-Pink Eyeshadow, a light pink with silver pearl lustre; Misfit Eyeshadow, a metallic grey; Cyber Goth Eyeshadow, an intense black with rainbow pearl lustre.
4Full Face Kit in Preppy Panda, $40
Featuring Unicorn Dust or Rust Powder Blush, a lavender with silver pearl lustre; Atomic Blush Eyeshadow, a seafoam green with pearl satin; Otaku Eyeshadow, a pastel purple with pink pearl satin; Harajuku Blu Eyeshadow, a royal purple with pearl frost; and Panda Riot Eyeshadow, a navy blue with violet and blue pearl lustre.
5Full Face Kit in Primapanda, $40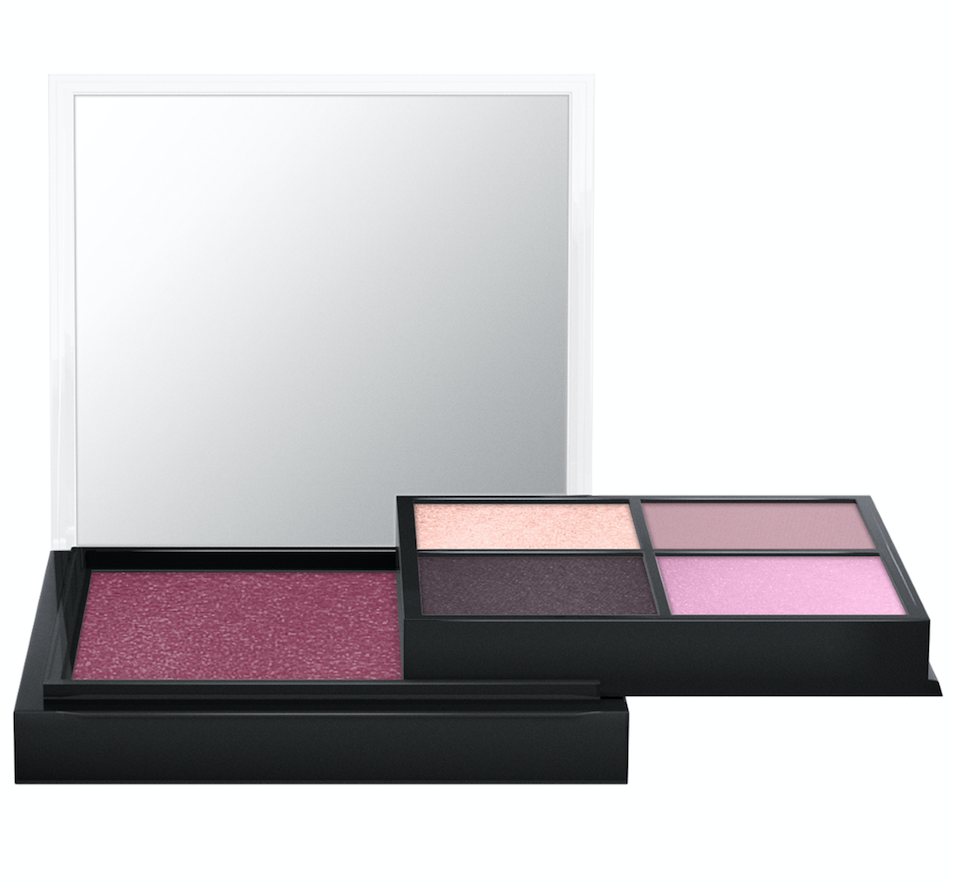 Includes Plum Sparkle Powder Blush, a deep plum with pearl lustre; Pout Eyeshadow, a lilac frost; Midas Eyeshadow, a cool grey with pink and silver pearl lustre; Freakshow Eyeshadow, a cool grey violet satin; BLK Eyeshadow, a blackened berry.
6Gleamer Face Powder in Colour Me Nico, $29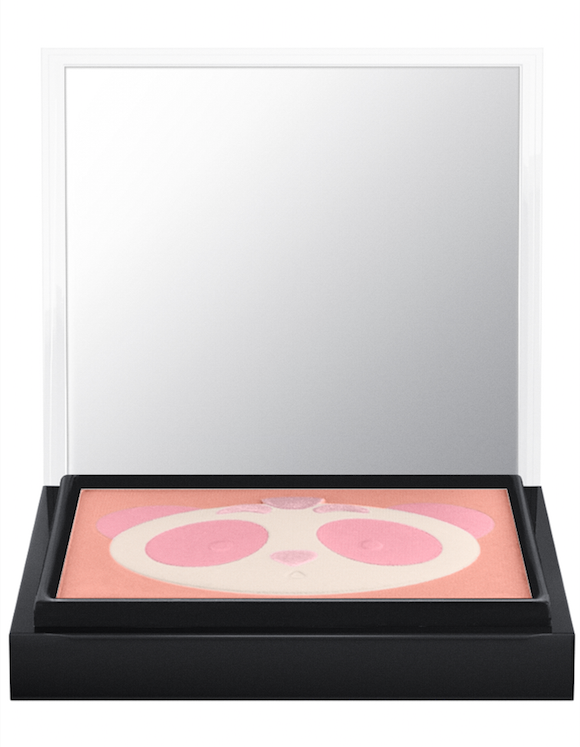 Featuring White, Nude, and Pink in the cutest compact ever.
7Panda Lash, $17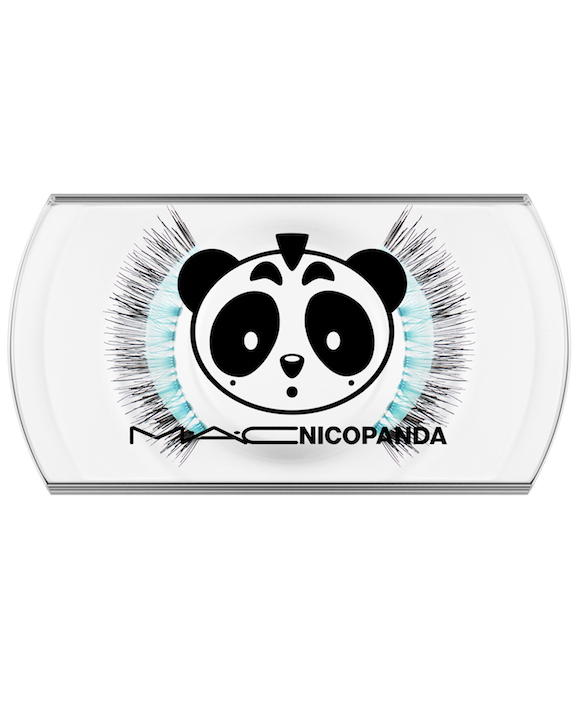 Fake eyelashes for your glam makeup looks.
8Adornments, $25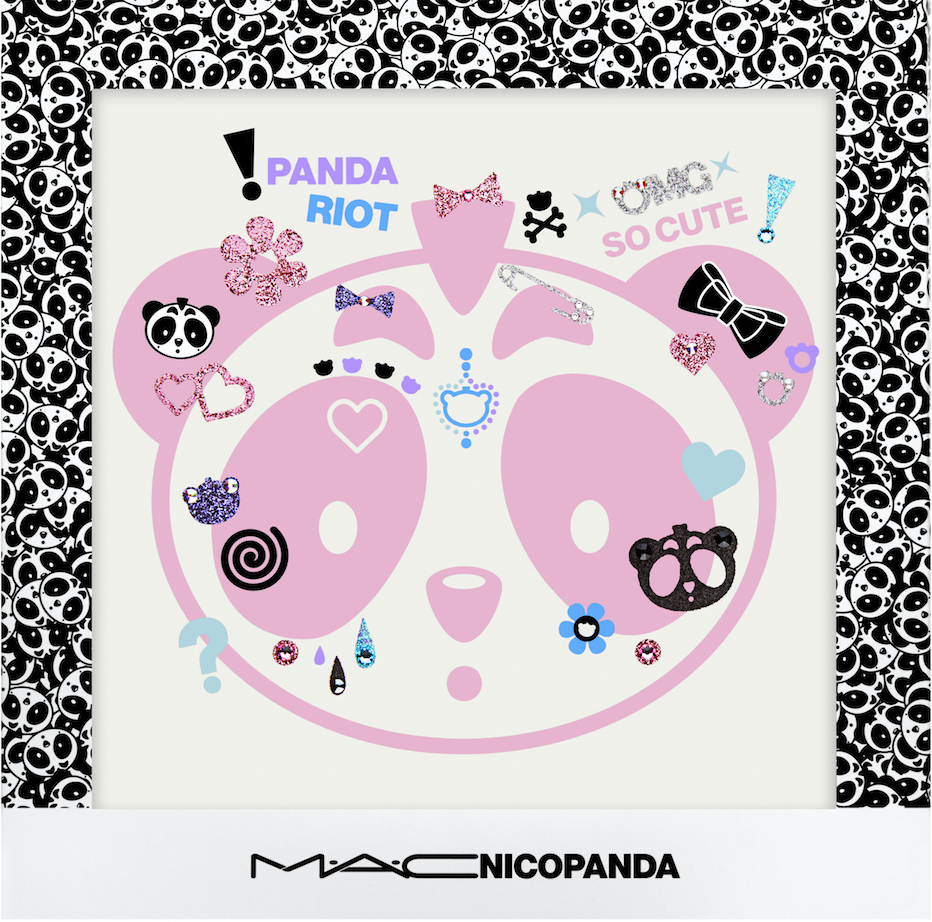 You'll want these stickers on every surface you find.
9Nicopanda Brush Bag, $52.50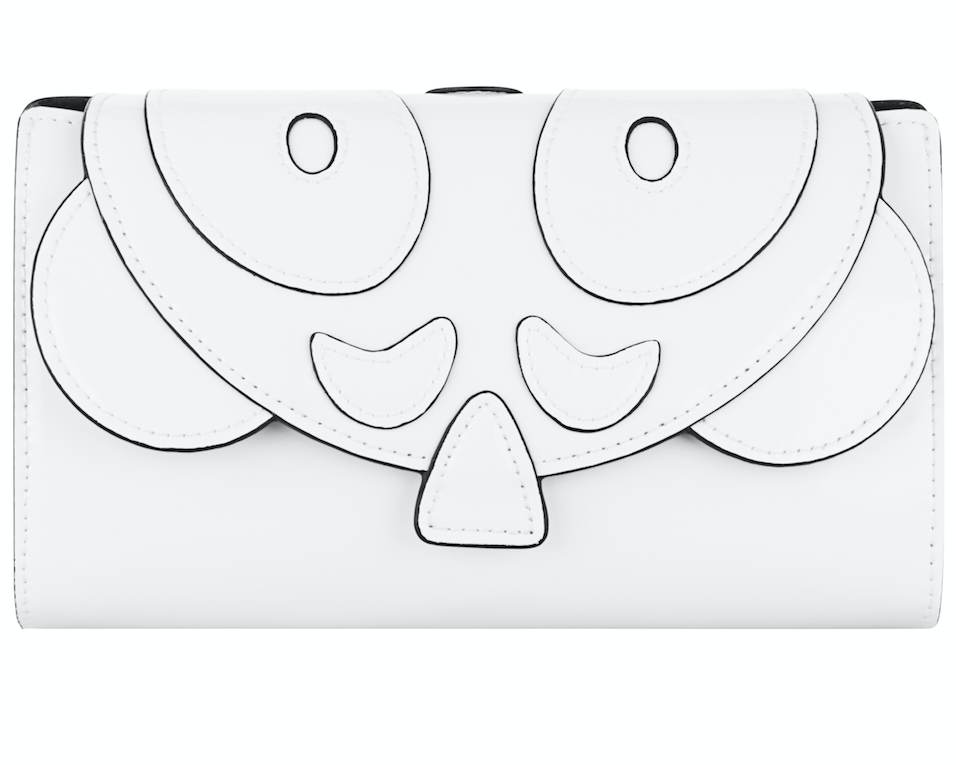 Perfect your beauty looks with three brushes: the 461 SES Blush Highlighter Brush; the 536 SES Large Rounded Eyeshadow Brush; and the 531 SES Wide Smudging Brush.