Kim Kardashian may have revealed that she and Kanye were dating WAY before any of us realized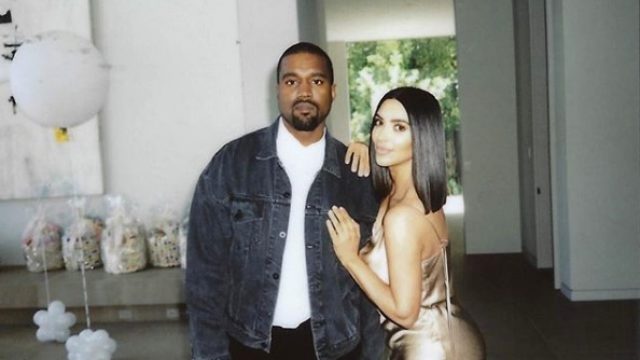 Trying to remember a time before Kim and Kanye is like recalling a world without Chrissy Teigen's Twitter clap-back game, or one where One Direction was still together. The couple has served as America's own version of royalty ever since they went public with their relationship in 2012, and basically every step they've made together since has been televised.
Except…do we actually know how long Kimye has been together? At the Create and Cultivate Summit in Los Angeles on February 24th, Kim hinted that the pair may have first gotten romantic a long time ago.
When alluding to the first night she slept at Kanye's house, Kim added: "I won't say the date, because I'll get in trouble, but years and years ago."
Years and years ago?
Let's recap. In 2012, Kanye rapped openly about Kim with this verse on his song "Cold": "And I'll admit, I had fell in love with Kim / Around the same time she had fell in love with him / Well that's cool, baby girl, do ya thang / Lucky I ain't had Jay drop him from the team." (Yes, it's definitely about Kris Humphries, but as we all know). The same year, Kimye confirmed that they were in a relationship, and they were engaged by October 2013.
Kanye is a super private person (he didn't even make the Kardashian Christmas card until this year) so we may honestly never really know what Kim's comment meant. Le sigh.
On the plus side, Kim also revealed how she knew Kanye was "the one." 
"I sleep with the heat on. 80 degrees and socks and a robe, every single night. The first night I slept at Kanye's house — I won't say the date, because I'll get in trouble — but years and years ago, he slept with the heat on and socks, and I was like, Oh my god, I met my soulmate."
That's sounds adorable (and highly uncomfortable). But we're here for it.