Kelly Clarkson debuted a dramatic bob haircut, and the other Voice coaches are shaking in their swivel chairs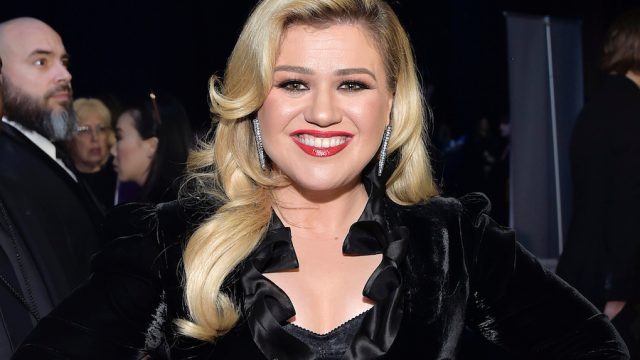 Kelly Clarkson debuted a fierce new look on Season 18 of The Voice and it's clear the coach means business. In her four seasons of the show so far, the powerhouse has been the winning coach three times, with John Legend breaking her streak on Season 16. As this season gets going with freshman coach Nick Jonas in the lineup, Clarkson is pulling out all the stops to secure another win and beat out the competition. Sure, she'll select her singers and build her team with strategy and coach them with high standards, but we're mostly talking about that killer new haircut.
In most of the Season 18 promo, she had her recognizable long, bouncy, blonde waves so we weren't prepared for this dramatic chop.
Now, Clarkson's rocking a choppy bob with long, side-swept bangs, and we have to say, she looks like an absolute winner.
And the rest of her look was on par. Clarkson had a rocker-chic smoky eye with bright pink in the inside of her lid and black on the outside. She also wore a bedazzled black pant suit, so she was shining from head to toe.
Clarkson tweeted out a video of her getting her makeup touched up on set, and she had a very specific message for Jonas, writing "It. Is. On." and tagging the "Jealous" singer in the tweet. She also spoke directly about the new coach in her video saying "I just gotta say, I love Nick Jonas. He's here to win. He just blocked me on my own song. Girl was singing my own song and he blocked me," Clarkson said.
But, the three-time winning coach isn't mad—she's fueled up.
"He's officially my favorite, 'cuz I love competitors. But now I'm taking him down, America, watch this," Clarkson said.
However, it seems America is more concered with her rock-and-roll haircut than any on-show competition.
https://twitter.com/udfredirect/status/1232479977477591042
To watch the rest of the competition play out (and see more great looks from Clarkson this season) tune into The Voice on NBC on Monday nights.