Jenni "JWoww" Farley revealed she had a miscarriage in 2011, and we're listening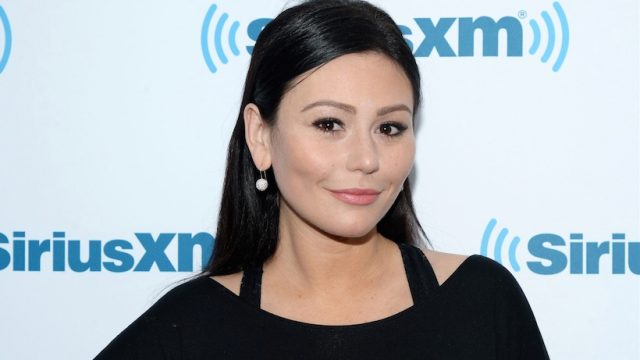 This week, Jenni "JWoww" Farley revealed that she had a miscarriage in 2011 when Jersey Shore was still on the air. The reality TV star opened up about the heartbreaking experience on the Thursday, April 12th, episode of Jersey Shore Family Vacation, sharing that she was a "mess" in the aftermath.
"Right before Italy, like three or four weeks before Italy, my grandmother passed," JWoww told Mike Sorrentino (aka, "The Situation"). "And me and Roger [Mathews] actually lost a baby, like I ended up pregnant. Not a lot of people know."
JWoww said she ended up needing medication to get through the experience. "I couldn't handle life," she continued, revealing that she took both "downers" and "uppers with it, segway right into Italy. I was a f-king mess."
So many women experience the pain of miscarriage in silence, and we're so proud of JWoww for speaking up about what she went through. Not only can opening up about miscarriage help a person heal, but it can also help to destigmatize the experience for other women. According to national estimates, as many as 15 to 20 percent of pregnancies in the U.S. end in miscarriage. Despite how common they are, many women who suffer through them feel alone, and 47 percent of women surveyed who had a miscarriage said they somehow "felt guilty."
JWoww joins a list of other women in the public eye who have opened up about their experience.
"I have had eight or nine miscarriages," actress Gabrielle Union wrote in her book We're Going to Need More Wine: Stories That Are Funny, Complicated, and True. "For three years, my body has been a prisoner of trying to get pregnant."
Jana Kramer of One Tree Hill fame shared her truth on Instagram. "I just don't want to feel alone," she wrote.
JWoww now has two beautiful children, Meilani and Greyson, with her husband. We applaud her for addressing such a vulnerable topic on national television. It has the power to help so many women and families