How long is the Fifth Harmony hiatus? Here's what we know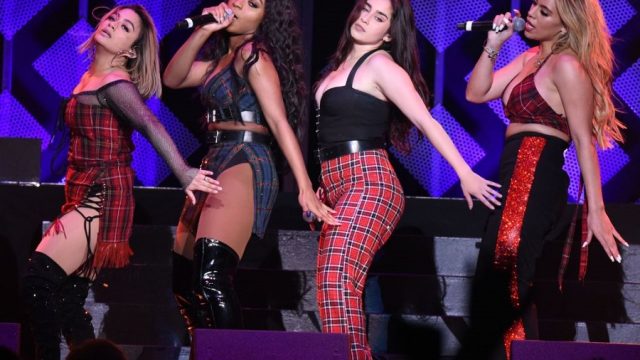 Some sad news in the music world today — Fifth Harmony announced they'll be taking a hiatus. The band, which formed back in 2012 thanks to the television show The X Factor, shot to fame with multiple hit singles, and their song "Angel" debuted at #1 on the Billboard charts this past August.
The band launched the solo career of Camila Cabello, who left the band at the end of 2016. The reason for Fifth Harmony's hiatus is similar to Cabello's reason for calling it quits. The remaining members — Dinah Jane, Lauren Jauregui, Ally Brooke, and Normani Kordei — said that they wanted to focus on solo endeavors.
"After six years going hard, non-stop, we also realized that in order to stay authentic to ourselves and to you, we do need to take some time for now to go on a hiatus from Fifth Harmony in order to pursue solo endeavors," their announcement on Twitter read.
The announcement, which gave thanks to their fans for all of their support, racked up over 37,000 likes on Twitter within two hours. They also assured fans that they plan on performing all of the remaining shows that they've booked.
Based on the statement, there's no telling how long the hiatus will last, or even if it will be permanent.
Noting that they've "had" a hell of a journey kind of makes it seem as if they're done with this chapter in their musical careers, but again, there's really no way of knowing at this time.
And while we're definitely bummed to hear it, it also seems like there are genuinely no hard feelings between the remaining members; they've posted photos of themselves together on Instagram as recently as yesterday. Plus, the fact that they used the word "hiatus" in the first place (instead of stating they broke up) is also a potential good sign.
https://www.instagram.com/p/Bgc0tMGhDdm
We want to thank the band for all they've given us throughout the years. We can't wait to see what they all do as solo artists.