A docuseries about the Golden State Killer — based on Michelle McNamara's book — is coming to HBO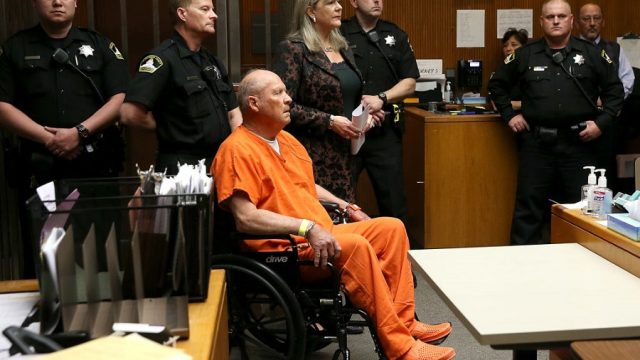 The passing of talented crime writer Michelle McNamara was a shock to fans everywhere. McNamara, a true-crime writer and reporter, was set on finding the identity of the Golden State Killer, a rapist and murderer who struck California between the years of 1974 and 1986. As many fans know, McNamara was working on a book about the case entitled I'll Be Gone in the Dark: One Woman's Obsessive Search for the Golden State Killer at the time of her death — and it was releasedposthumously this past February. Many now believe McNamara's intense interest in the case helped capture 72-year-old Joseph James DeAngelo on April 24th. According to CNN, the Golden State Killer was responsible for 12 murders and at least 50 rapes. DNA played a big part in finding him — which McNamara predicted it would.
And now, that book is becoming a docuseries on HBO, and we can't wait.
"HBO taking on this story will advance the passionate pursuit that Michelle shared with dozens of men and women in law enforcement – to solve the mystery of one of California's most notorious serial killers, McNamara's husband, comedian Patton Oswalt, said in a statement on Deadline.com.
Oswalt, who finished the book with the help of Paul Haynes and Billy Jensen, will also be assisting with the docuseries alongside filmmaker Liz Garbus.
Garbus is the Oscar-nominated director of the documentary What Happened, Miss Simone? and has another documentary premiering on Showtime this month called The Fourth Estate. So we're confident the material is in good hands.
IMDB predicts that the docuseries will air in 2019. We'll be obsessively re-reading our copies of I'll Be Gone in the Dark until then.