This major retailer just announced that it will completely stop selling guns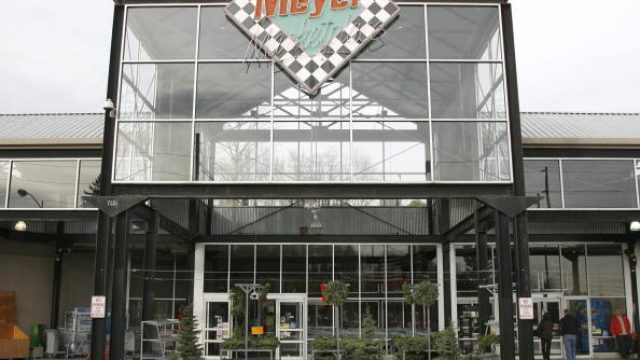 In the aftermath of the Parkland shooting on February 14th, which killed 17 people, corporations have begun to take a stand against gun violence. On February 28th, Dick's Sporting Goods stopped selling assault rifles and banned the sale of firearms to customers under 21. And not long after, both Walmart and Kroger followed the sports retailer's lead in creating stricter gun policies. Now, in the next big act against gun violence, Kroger-owned Fred Meyer has announced that it will stop selling guns altogether.
The company, which is based in Portland, Oregon and has locations in Oregon, Washington, Idaho, and Alaska, said that the decision came as a result of changing customer preferences. Prior to the change in policy, 45 of Fred Meyer's 132 locations sold guns. The superstore chain announced its decision in a statement on March 16th.
"Fred Meyer has made a business decision to exit the firearms category, the retailer said in its statement. "The company is currently working on plans to responsibly phase out sales of firearms and ammunition."
The chain also announced on the same day that it would discontinue sales of magazines that feature assault rifles.
The retailer told the Associated Press that it made about $7 million from gun sales each year but that the revenue was decreasing. Fred Meyer stores also sell groceries, electronics, clothing, outdoor equipment, jewelry, and furniture.
Fred Meyer is the first major store chain to stop selling firearms. On March 1st, the store's parent company, Kroger, announced that it would raise the age limit for the purchase of guns to 21, but this latest announcement represents an even stricter approach to gun policy.
Several Twitter users praised Fred Meyer's latest policy change.
Ending the sale of firearms at non-specialized stores is a huge step toward ending gun violence. We commend Fred Meyer for valuing lives over revenue, and we hope other retailers will follow in its footsteps.