Demi Lovato's mom just gave a major update on how her daughter's doing in rehab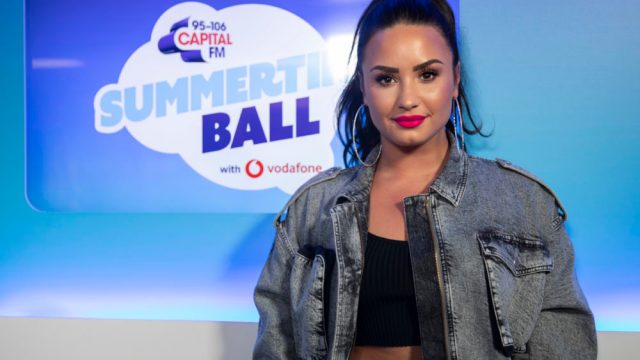 Fans all over the world have been sending their love and support to singer Demi Lovato since her life-threatening drug overdose and subsequent hospitalization in July. And it seems we have some positive news to report: in an appearance on Maria Menounos's Sirius XM radio show on October 26th, Lovato's mom, Dianna De La Garza, said her daughter is now 90 days sober.
"She has 90 days," De La Garza said, per HollywoodReporter.com. "I couldn't be more thankful or more proud of her because addiction being a disease, it's work. It's very hard. It's not easy, and there are no shortcuts."
https://www.instagram.com/p/Bll0V5oFNbT
De La Garza said that she had known Lovato was no longer sober, though she wasn't fully aware of how severe things had become. She told Menounos that she first heard about Lovato's overdose via texts from concerned friends—not from the police or the hospital.
"The one text message that clued me in on what was going on said, 'I just saw on TMZ and I'm so sorry,'" De La Garza said. "Before I could get to TMZ, I got the phone call from [Lovato's] assistant and she said, 'We're at the hospital.' So then I knew, OK, she's not gone. She's here. And I said, 'What's going on?' And the words that I heard are just a nightmare for any parent: 'Demi overdosed.'"
We're sending Lovato all our love, support, and strength during this time.