Demi Lovato's latest Instagram Story is all about self-love and stretch marks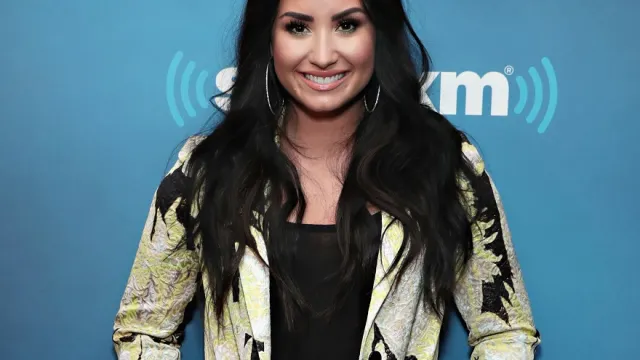 Demi Lovato has always been honest and open with fans about her personal struggles, as well as her journey toward self-love and acceptance. Lovato also makes sure to share her progress (as well as her hard days), which we know goes a long way in making others feel less alone.
In the YouTube documentary Simply Complicated, Lovato revealed that her relationship with food was "still the biggest challenge in my life," and noted that she's had relapses with her eating disorder after upsetting  emotional situations, like her breakup with boyfriend Wilmer Valderrama. "When I was in a relationship with Wilmer I went three years without purging and when we broke up that's one of the first things I did."
However, Lovato, who's currently on tour, seems to be in an incredibly healthy space right now. On Thursday night, April 5th, she posted several gorgeous shots to her Instagram Story to make a point about body image and acceptance.
In the first, she's seen pinching her stomach.
The second was taken from behind.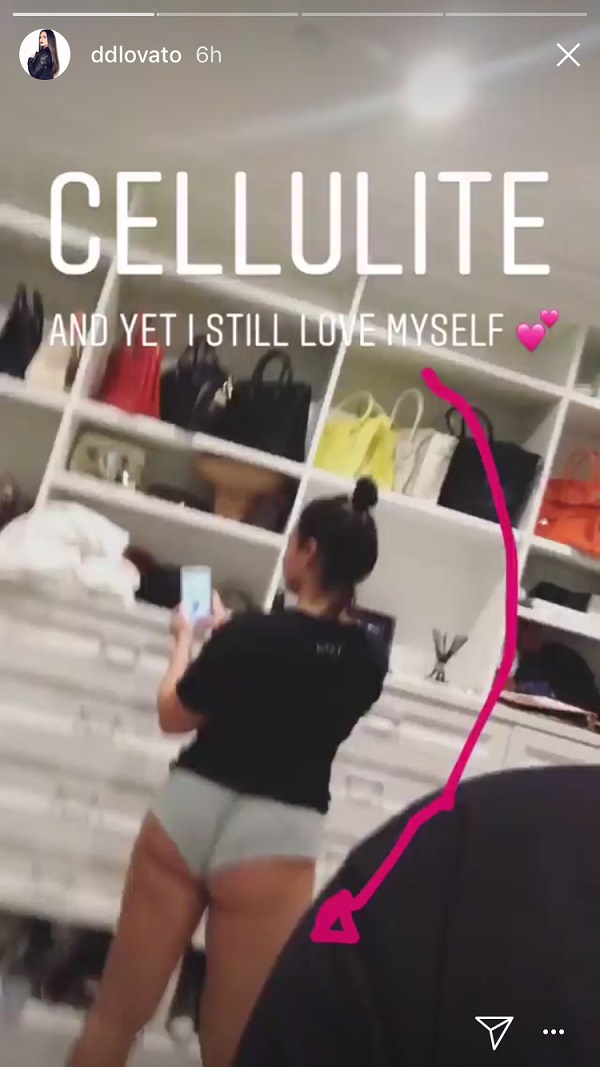 Right afterward, she posted a disclaimer — just because you might not be able to see the cellulite in the photo, it doesn't mean it's not there.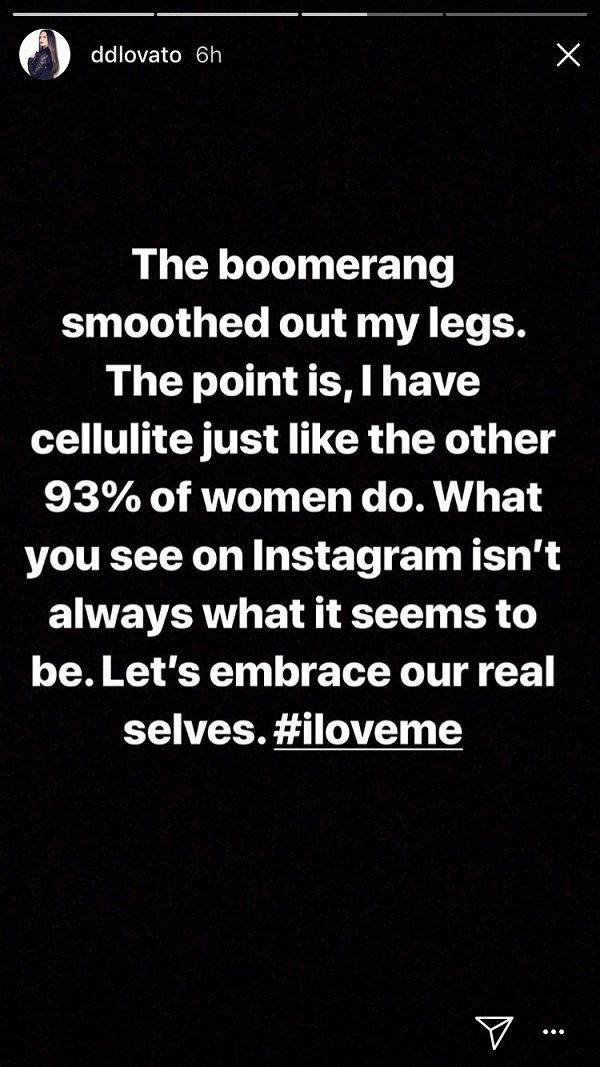 Her final snap addresses the "thigh gap," reminding us that it's 100% normal and natural to not have one.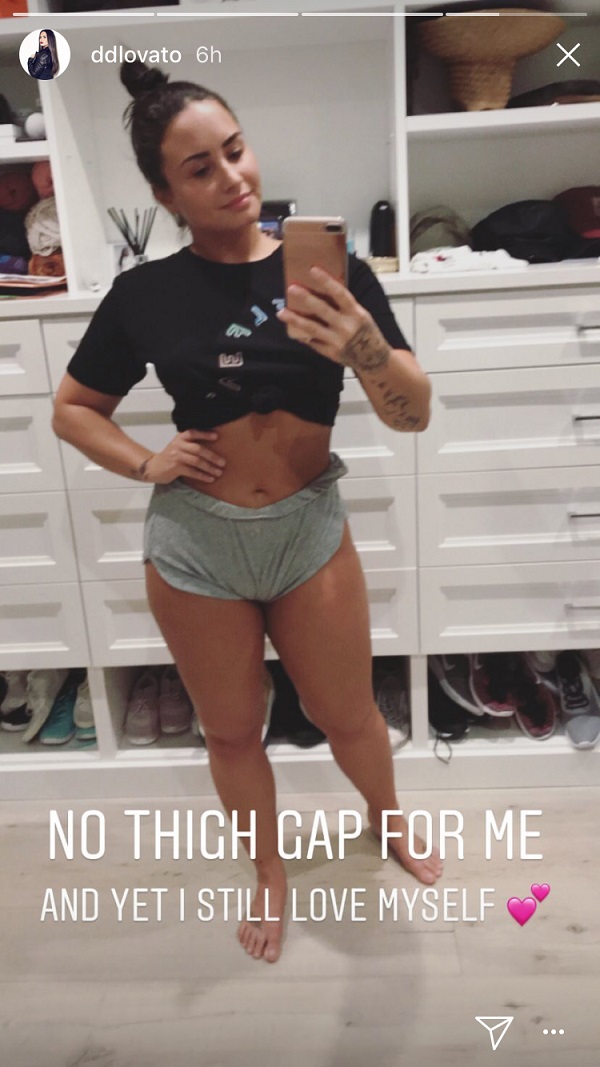 We've never seen Demi Lovato look happier and healthier. We applaud everything she's doing to show that self-love is possible.