Dax Shepard and Kristen Bell attended a "Peaky Blinders"-themed costume party, totally crushed it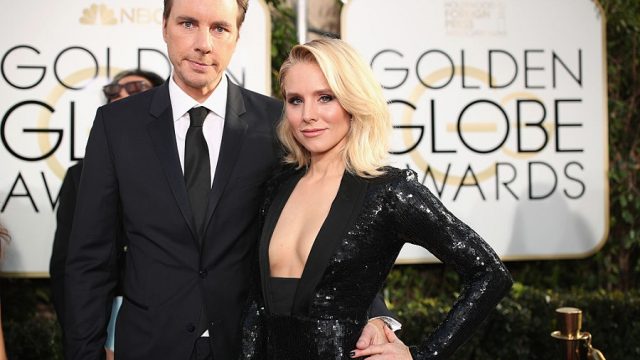 We love a solid theme party, and we especially love it when people actually take their costumes seriously. Which means we're unapologetically obsessed with Kristen Bell and Dax Shepard's costumes for a friend's Peaky Blinders party.
In case you don't know, Peaky Blinders is about a notorious street gang in post-WWI England and stars Cillian Murphy and Sam Neill. The show got its start on BBC Two back in 2013 and has picked up an even wider audience after it started streaming on Netflix. And we have a feeling Shepard and Bell have been binge-watching. Hard.
The party was in celebration of Audra Bell McCrane, and Veronica Mars buddy Ryan Hansen (aka Dick) was there, too.
"#peakyblinders themed birthday with all the poses!" Shepard enthusiastically captioned the pics (click right to see them all in their full glory).
We don't know what we like more — Shepard and Bell wearing nearly identical caps, or Bell's pants being way, way too long. (As with all things, she managed to make it work).
And here's a group shot:
https://www.instagram.com/p/BhBCJNZFq0N
We'll be sure to send Dax and Kristen an invite to our next themed party FOR SURE.
Also, if you're now incredibly curious about Peaky Blinders, fear not: You can watch the first four seasons on Netflix right now. The upcoming fifth season is expected to hit BBC Two in 2019.
Basically, you have ample time to catch up on all four existing seasons and then throw an epic Peaky Blinders costume party of your own.