The people involved in the college admissions scandal are now being sued for $500 billion by an angry parent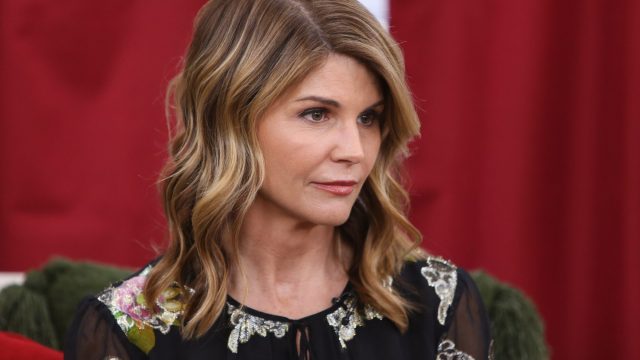 On March 12th, news of a massive college admissions scandal rocked America. At least 50 people—including actresses Lori Loughlin and Felicity Huffman—cheated and lied in order to get their children into elite universities. The news sparked outrage and renewed debate over the admissions process, and now, one angry parent is suing for $500 billion over the scam.
According to the Los Angeles Times, Jennifer Kay Toy, a former teacher from Oakland, California, has filed a $500 billion class-action lawsuit in the San Francisco County Superior Court. In the suit, Toy reportedly claims that because of the scandal, her son, Joshua, who graduated from high school with a 4.2 GPA, had been unfairly denied admission to some of the schools involved. Loughlin, Huffman, and others charged in the scam have been named as plaintiffs in the suit.
"I'm outraged and hurt because I feel that my son, my only child, was denied access to a college not because he failed to work and study hard enough but because wealthy individuals felt that it was OK to lie, cheat, steal and bribe their children's way into a good college," Toy wrote in the lawsuit, per ABC 7.
Toy isn't the first to file suit over the college admissions scandal. The Associated Press reports that on March 13th, two Stanford University students filed a class-action lawsuit against the colleges involved in the scam, which included Yale University, the University of Southern California, Wake Forest University, Georgetown University, and Stanford. According to CNBC News, people who paid an application fee and were rejected from one of the schools involved between 2012 and 2018 are eligible to join the class-action suit.
It seems likely that we'll continue to hear about this scandal over the next few days (and weeks, and months…), and we'll definitely be keeping an eye on the story to see how it unfolds.