California has officially outlawed all-male boards of directors, and this is a huge step forward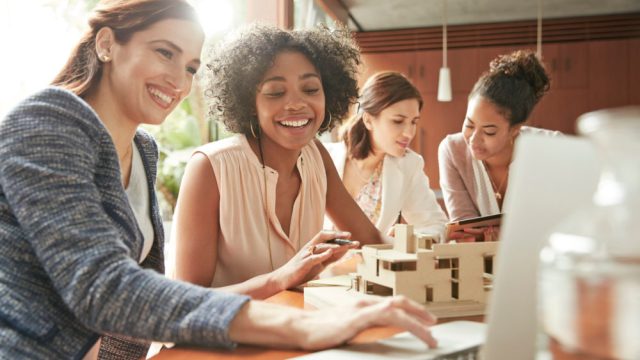 Women and men still aren't equal in the workplace. And one of the ways this is most apparent is in the lack of women in the boardroom. In fact, gender disparity among business executives is so pronounced that there are almost as many CEOs named John as there are CEOs who are women, total. But the state of California just took a huge step toward gender equality by requiring businesses to put women on their boards of directors.
According to The Los Angeles Times, on September 30th, California Governor Jerry Brown signed a new law that will require all publicly traded businesses with headquarters in the state to have women on their boards of directors.
But the new law doesn't require total gender parity. It stipulates that by the end of 2019, these companies must each have at least one woman on their boards. By the end of July 2021, boards with five or fewer members must have at least two women, while boards with six or more members must have at least three women represented. Businesses found to be violating this law will have to pay fines of $100,000 for a first offense and $300,000 for a second offense, the Times reports.
In a letter addressed to the California State Senate about signing the bill, published by the Times, Brown seemed to allude to the Senate Judiciary Committee's recent decision to recommend Brett Kavanaugh to the Supreme Court, despite allegations of sexual assault against him.
"There have been numerous objections to this bill and serious legal concerns have been raised," he wrote. "I don't minmize the potential flaws that may prove fatal to its ultimate implementation. Nevertheless, recent events in Washington, D.C.—and beyond—make it crystal clear that many are not getting the message."
Brown concluded his letter by writing that "it's high time corporate boards include the people who constitute more than half the 'persons' in America."
Time points out that 25% of public corporations headquartered in California have zero women on their boards of directors. But not everyone agrees with the new law. According to the magazine, the California Chamber of Commerce argued that the new law violates anti-discrimination rules in the Constitution.
Even though there will likely be some opposition, California's new law still represents progress for women in the workforce.
We look forward to the day when men and women are equally represented in the boardroom.