A Breaking Bad movie is happening, because Jesse Pinkman is forever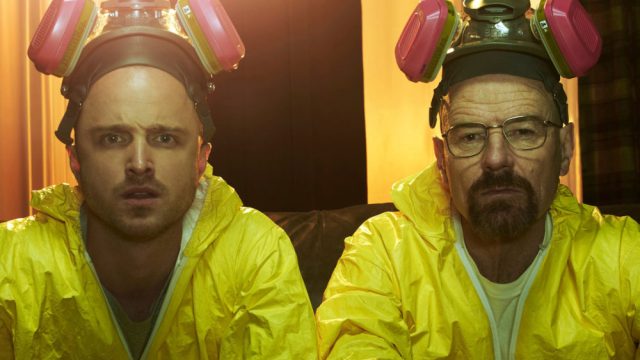 The Albuquerque Journal is reporting that Breaking Bad and Better Call Saul creator Vince Gilligan is back in Albuquerque to film what probably is a Breaking Bad movie. Details are scarce, but it appears that Gilligan's latest project is a Breaking Bad spinoff film or, at the very least, something that takes place in the BBCU (Breaking Bad Cinematic Universe…which is a thing we just made up).
The Albuquerque Journal reported that a movie called Greenbrier is set to begin filming later this month, though the New Mexico Film Office could not confirm or deny if this new film is related to Breaking Bad (anonymous sources say it is). The Albuquerque Journal added that "details on which characters will be returning from the TV series to the film have not been released," and The Hollywood Reporter said that it's unclear if this will be in theaters or a two-hour TV movie.
Gilligan is writing the script, whichtracks the escape of a kidnapped man and his quest for freedom, and honestly, that could be about Jesse Pinkman. At the end of the series, Bryan Cranston's Walter White sets Aaron Paul's Jesse Pinkman free after he finds him chained up at a meth lab. We're just speculating here, but is Jesse Pinkman the "kidnapped man" in Greenbrier?
Clearly, Gilligan loves Albuquerque and the characters he created in Breaking Bad (as do we), and even mentioned this summer that he'd like Walt or Jesse to make a cameo on Better Call Saul.
"I think we've waited long enough. We damn well better have a good reason for them to show up. I just hope we figure it out because I've got to hear, 'Yeah, bitch!' one more time," Gilligan told Entertainment Weekly.
Maybe we won't have to wait for a Better Call Saul cameo, maybe we'll get an entire movie instead? Tread lightly until more details come through, Breaking Bad lovers.