The Boy Meets World cast reunited, and the pics will make you yell "Feeny!"
While it's safe to say that '90s TV shows hold a special place in our hearts, few series left as big an impression as Boy Meets World. For seven years, we got to grow up alongside Cory, Eric, Shawn, and Topanga, and tbh, we still think about the wisdom that Mr. Feeny shared with us. Seeing the cast members together always makes us nostalgic, and the crew's most recent reunion—which included our favorite onscreen teacher—was no exception.
On August 17th and August 18th, the Boy Meets World cast attended the 2019 Fan Expo Boston, where they held photo ops for fans and participated in a Q&A session. And thankfully for those of us who couldn't make it, they documented the occasion on social media.
In an August 18th Instagram post, Danielle Fishel shared pictures of herself with her former co-stars Will Friedle, Rider Strong, William Daniels, and Ben Savage. The first photo featured the castmates with emojis covering their faces. Friedle was transformed into an astronaut, while Strong became a smiling Santa Claus. Daniels (who played Feeny) was, appropriately, a teacher at a blackboard. Fishel pasted a devil emoji over her own face and a robot icon over Savage's face.
Fishel also shared a version of the photo without the emojis—revealing the cast members sticking their tongues out at the camera. We're definitely jealous that we missed this reunion.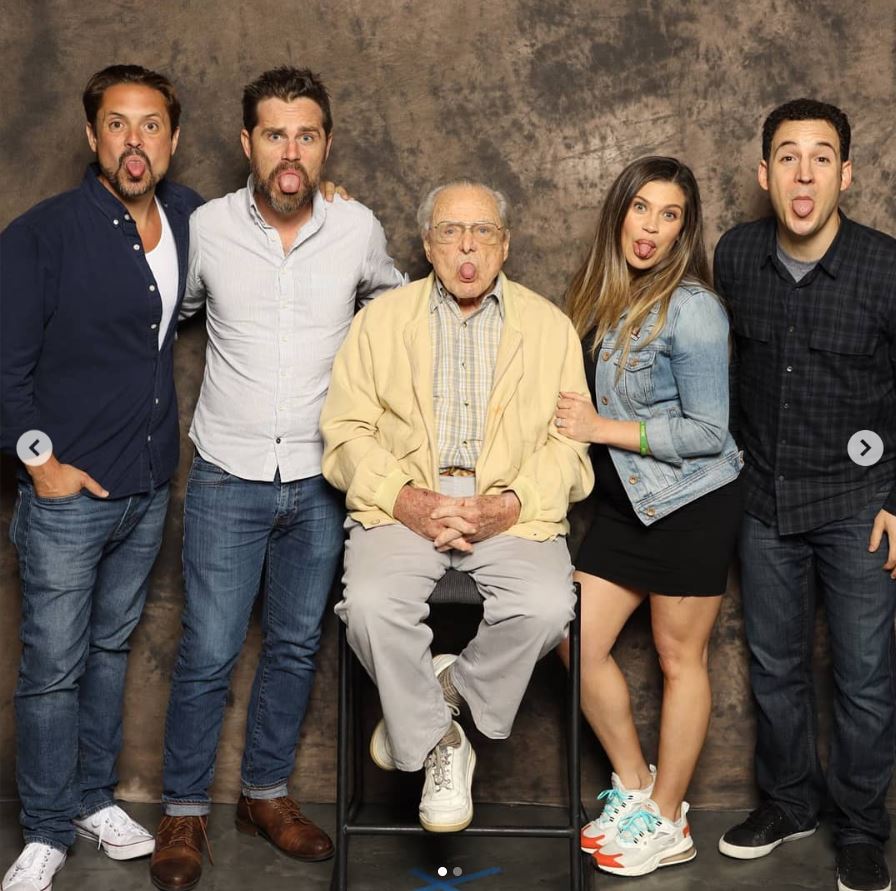 Fortunately for nostalgic fans, the Boy Meets World cast has reunited several times over the past few years. In March, Friedle, Strong, Savage, Williams, and Fishel attended Seattle's Emerald City Comic Con together, marking the first time that all five actors had reunited since 2016. More recently, on August 15th, Savage (who played Cory) visited Fishel to meet her son, pausing for an adorable photo op.
We're keeping our fingers crossed that there will be more Boy Meets World reunions in the future. For now, though, we feel a rewatch coming on.