The important reason people are passing out condoms outside the U.S. Capitol
If you happen to pass by Trump Tower today, you might be handed a complimentary condom. Same goes for anyone walking around the U.S. Capitol Building. While free birth control is always welcome, there's more than good-natured sharing behind this move: In fact, it's part of a concerted effort to raise awareness and keep birth control copay-free. Oh, and you should take a closer look at the condoms being handed out: They include an image that President Trump probably won't love.
Keep Birth Control Copay-Free is doing just what its name says: encouraging awareness so that all people get copay-free birth control. Simple, right? But a closer look at the condoms being passed out reveal a pointed message. A picture of a hugely pregnant Donald Trump with the words, "Get rid of copay-free birth control? Would he feel the same way if he could get pregnant?" written on it.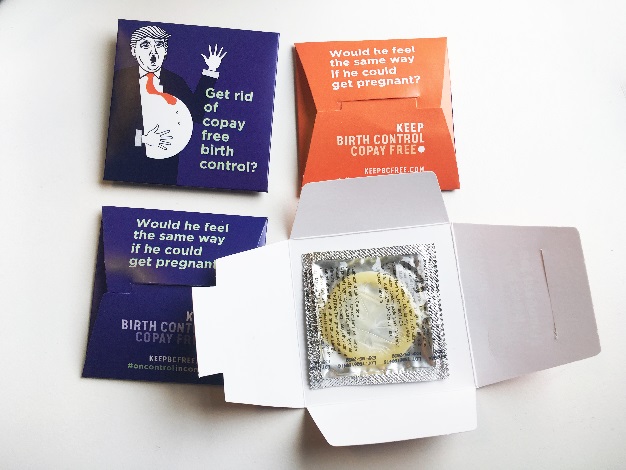 While very funny (and decidedly on-point), this message brings attention to a deadly serious issue: the fact that President Trump's actions, particularly those surrounding gutting the Affordable Care Act, could dramatically reduce the availability of copay-free birth control to people all across the country. This could have serious ramifications for countless people, and the organization is hoping that the combination of free contraceptives and clever art will help raise awareness and get people fighting back.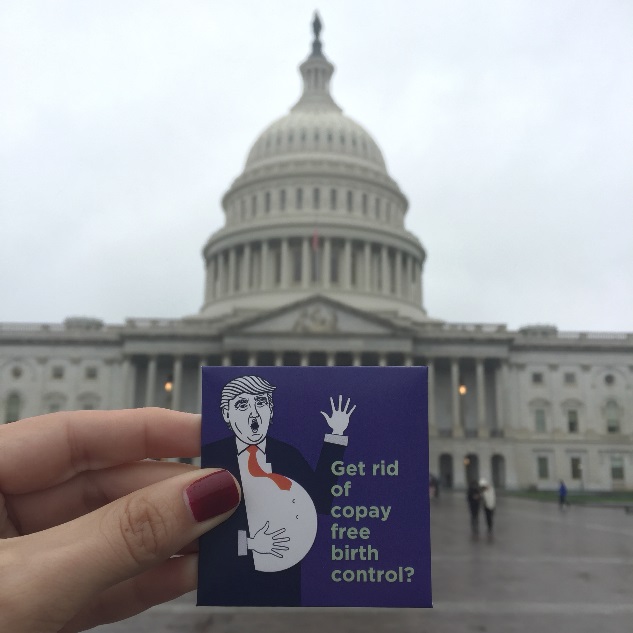 https://www.youtube.com/watch?v=cfC37KroZ5Y?start=2&feature=oembed
For more information (including an awesome toolkit for people attending a nearby town hall), you can check out their website. We love this combination of political commentary and artistic inspiration!
**Photos appear with permission from the Keep America Copay Free Foundation.