Beyoncé and Jay-Z dressed as two boundary-breaking black Olympians for Halloween 2018
Halloween 2018 may be over, but we're still reveling in all of the night's amazing costumes. From Heidi Klum's hyper-realistic Princess Fiona to Lili Reinhart and Camila Mendes' dynamic Napoleon and Pedro pairing, this year featured some inspired looks. As usual, Beyoncé and Jay-Z were also at the top of their game, dressing as two iconic black track and field stars.
After turning heads with a flawless Toni Braxton costume on October 30th, Beyoncé outdid herself when it came to her couples costume with husband Jay-Z. Sporting long, crimped hair, red lipstick, and vibrant nails, the singer perfectly imitated Olympic runner Florence Griffith Joyner's signature look.
As The New York Times notes, Griffith Joyner—aka FloJo—holds the world record for the 100-meter dash, which she set back in 1988 when she completed the run in an unbelievable 10.49 seconds during the Olympic trials. She took home three gold medals at the '88 Olympics, after which she retired. In addition to her superhuman speed, FloJo was known for her vibrant fashion sense. She passed away in 1998 after an epileptic seizure at just 38 years old.
To complete her homage to FloJo, Beyoncé donned a replica of the track star's signature one-legged bodysuits—a purple and teal Adidas number. She added to the realism by Photoshopping herself onto an Olympic track.
The end result was spot-on.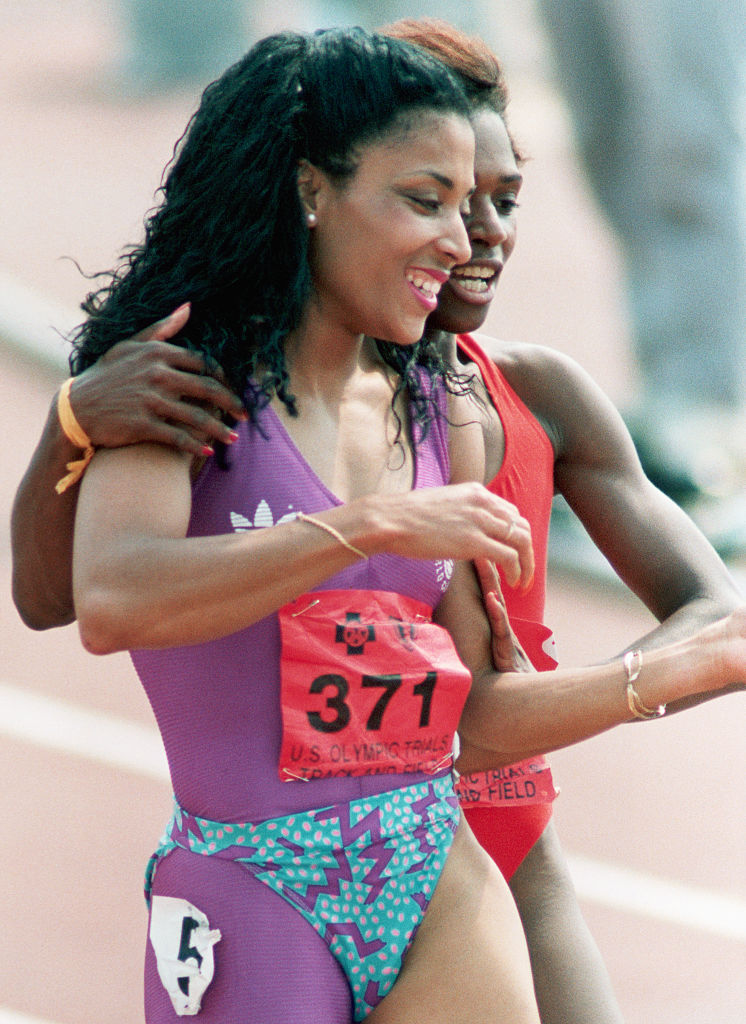 Jay-Z, meanwhile, was dressed as Olympian Tommie Smith. After winning gold in the 200-meter dash at the 1968 Olympics, Smith made headlines when he and second-place winner John Carlos held up their fists in a Black Power salute during the United States National Anthem.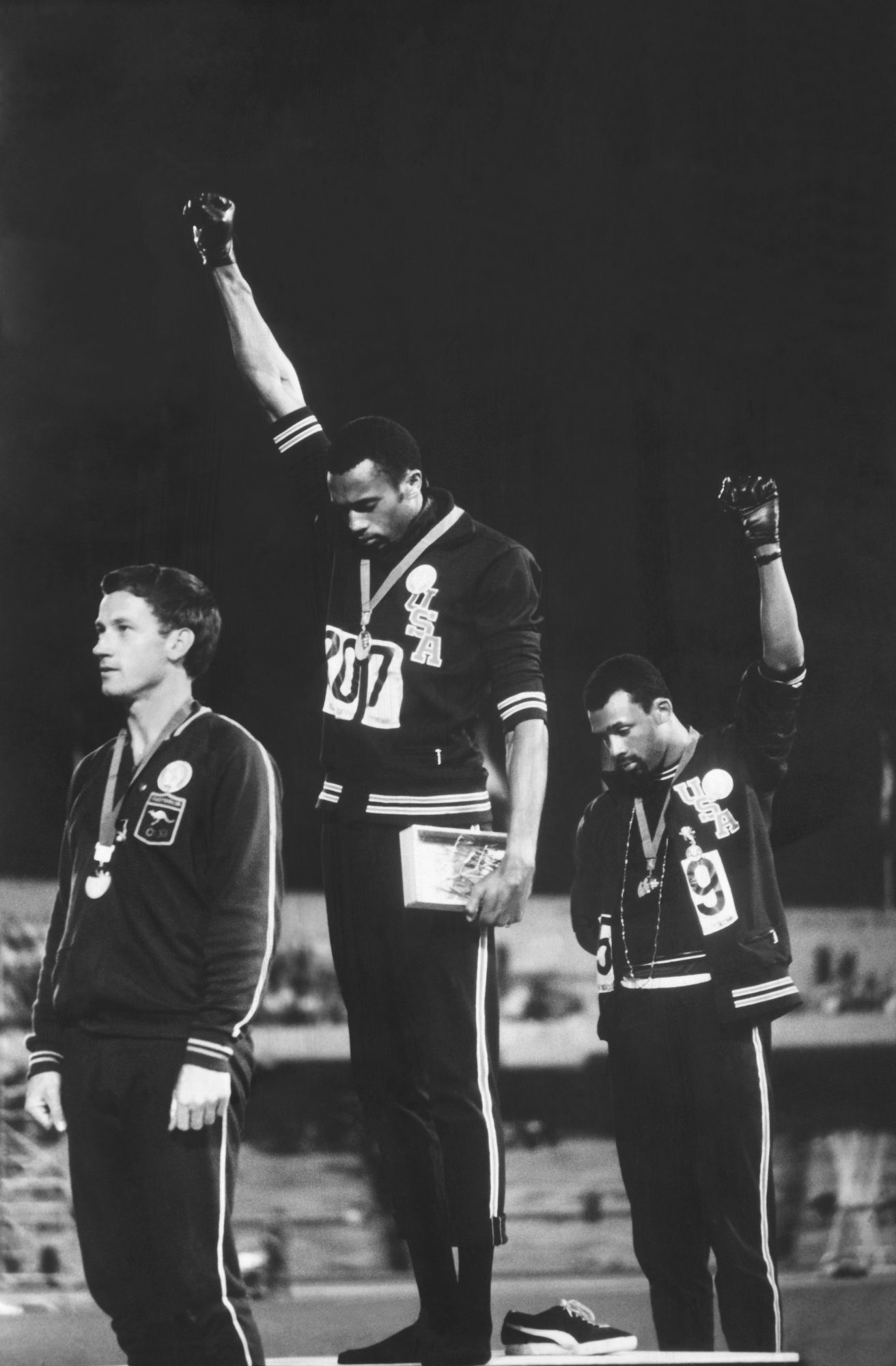 The rapper recreated this historic moment with his Halloween costume, podium and all.
Together, Beyoncé and Jay-Z's Halloween looks were iconic.
Leave it to Beyoncé and Jay-Z's to crush Halloween…and honor two legends in the process.