Hands down, this runway show had the best hair we've ever seen at Fashion Week
After several seasons showing in Paris, Rodarte made its glorious return to New York Fashion Week—and the brand didn't disappoint. On September 9th, designers (and sister duo) Kate and Laura Mulleavy debuted a Spring 2019 collection that quite literally took our breath away. One look at the dream-like dresses and we gasped so long we almost forgot to exhale.
But that HAIR, though! The Rodarte show might have been the best display of fashion week hair that we've ever seen in all our years peeping New York Fashion Week. Yes, we've all seen floral hairstyles before. Fresh flowers in a model's hair is nothin' to write home about. But this is something else entirely.
Models hit the catwalk wearing an explosion of roses for an overall look that was very "Marie Antoinette meets Art Deco." Models donned flowers piled high atop their heads and some looks were punctuated with metal hair accessories, giving it a bit of 1920s Art Deco-era flair. Hairstylist Odile Gilbert dreamed up these exquisite styles for the show.
No detail was missed from the neck down, either. The metallic nails—which were created by Morgan Taylor artist Eichi Matsunaga—perfectly complemented the intricate hairstyles. NARS makeup artist James Kaliardos did the vibrant makeup on the models.
Hands down, this has been one of the most artful and well-thought-out shows at this year's NYFW. And it's only Tuesday!
Take a look at some of our favorite looks.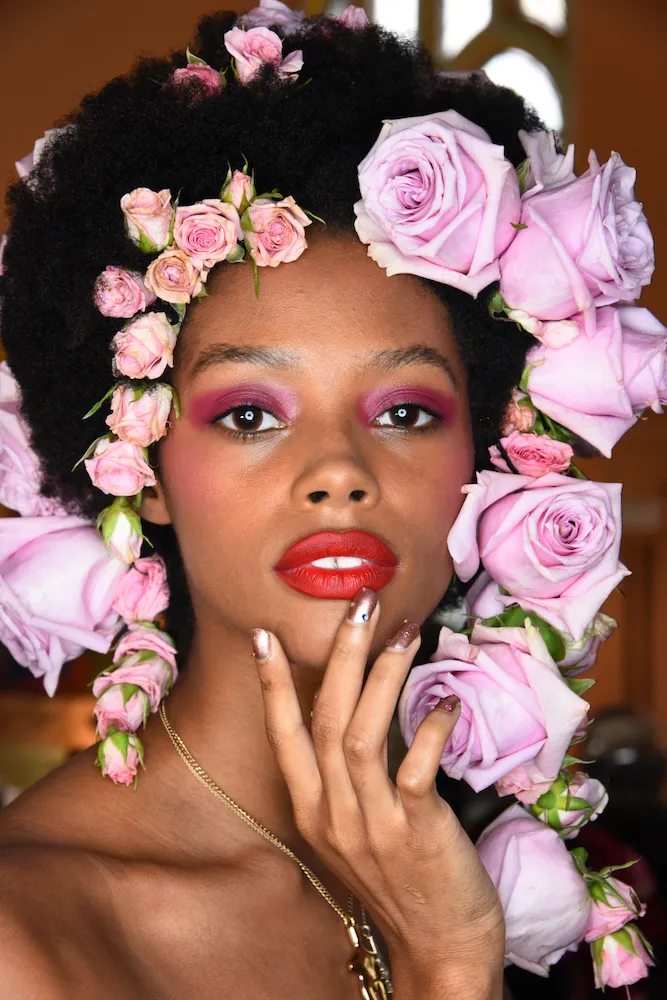 Breathtaking.
See what we mean by Marie Antoinette vibes?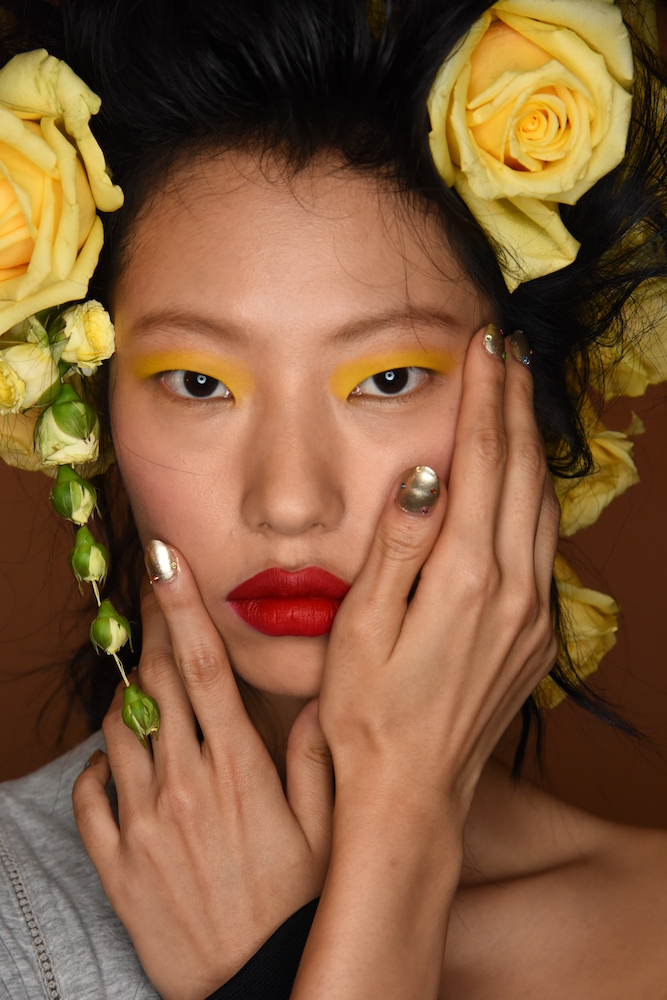 We're wearing this on our wedding day. Or who are we kidding, we'd wear this to work! It's that glorious.
This isn't the first time Rodarte has played around with floral hairstyles and accessories on the runway. During the Spring 2018 Paris fashion show, they featured flower crowns, floral shawls (yes, really), and lacy dresses with, you guessed it, floral details. However, we must say that the brand's latest collection takes the cake.