The Bachelor creator is bringing us a new dating competition: The Proposal — not to be confused with that Ryan Reynolds movie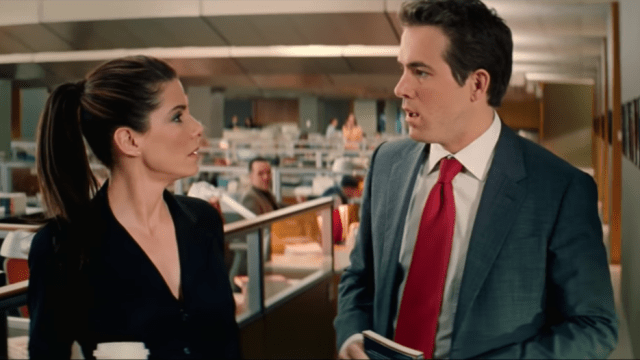 If you love The Bachelor, get ready to O-B-S-E-S-S over this new reality show. Bachelor creator Mike Fleiss is launching a dating competition series called The Proposal, and the concept behind is totally fresh and 100% bonkers.
Now, just to be clear, this is *not* a TV remake of the Sandra Bullock and Ryan Reynolds movie, in which an executive proposes to her long-time assistant (although we wouldn't oppose someone making that a reality). Instead, The Proposal will showcase 10 contestants battling it out to win the affection of a ~mystery~ man or woman. We know, crazy right?!
Hosted by former NFL player and Bachelor Jesse Palmer, The Proposal will follow the daters as they attempt to woo the mystery person.
There will be four pageant-style stages: a "first impressions" round, a "beachwear" round, a romantic trivia round, and a part where they attempt to clinch a seal of approval from the suitor or suitress' most-trusted family member. At the end of each round, the daters who fail to connect will get the boot, until there are only two left. The final contestants will meet the mystery person and have the opportunity to propose. It's like Miss Universe, The Voice, and The Bachelor all in one!
It's unclear whether the "proposal" will be for marriage, or a first date. We're leaning toward the latter, considering you know, the daters will have just met. But hey, you never know.
"I couldn't be more excited about The Proposal," Fleiss told The Hollywood Reporter. "I think Bachelor Nation is going to love it. It's also great to welcome back a member of the Bachelor family, our host, Jesse Palmer."
No word yet on the premiere date for The Proposal, but it's expected to air on ABC this summer. We can't wait!