Anna Wintour revealed what you shouldn't wear to an interview—and it will probably surprise you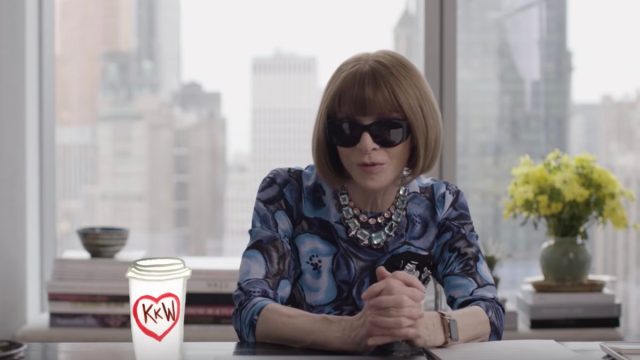 One of the most nerve-wracking parts of landing a job interview—no matter what industry you're in—is figuring out what to wear. However, Vogue's editor-in-chief Anna Wintour just shared her advice on dressing for interviews—and we're listening. Instead of going out and buying brand new clothes before the big day, Wintour actually recommends the opposite. In a March 4th episode of "Go Ask Anna," a weekly segment in which the illustrious fashion queen dishes advice, she said,
"It's so interesting to me how people dress when they come in for interviews. Sometimes you feel they're wearing clothes that they just bought that morning or maybe the night before, and not something that in any way suits their personality and who they are. I think what everyone should remember, whether they're interviewing at Vogue or indeed anywhere, that we're not hiring your wardrobe."
She added, "Your wardrobe is not going to be doing the job for you—it's who you are."
Wintour recalled one interviewee that stands out in her mind, saying, "I'll always remember a young man who came in in a dress and a handbag, and I gave him the job on the spot." She added, "You have to dress for yourself. I think it doesn't do yourself a service to fake it."
So much yes.