All the hidden fashion details you probably missed at the 2019 Oscars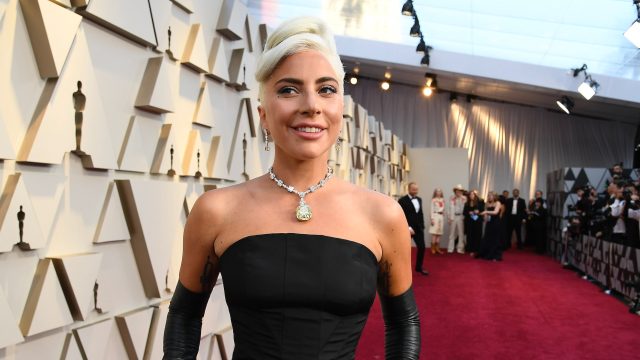 It's February 24th…which means the 2019 Oscars are officially underway. And better yet, it means we have an entire red carpet's worth of looks to pore over for the next several days. While there's some trends that might already be popping out at you (like all the stars wearing hot pink, and all the other celebs in sparkly gold), there are a few sneakier—if not equally epic—style moments that you may have missed.
Which is why we've compiled all the 2019 Oscars hidden fashion moments for your perusal. Enjoy!
Awkwafina's (Actual) Flask Clutch
The Crazy Rich Asian star donned a glorious gold pantsuit, which means you may have missed her sparky gold clutch…which also doubled as a flask. Um, okay, this is genius.
Jason Momoa's color-coordinated scrunchy
https://twitter.com/udfredirect/status/1099861565766094848
The Aquaman star wore a light pink tuxedo personally designed by the late Karl Lagerfeld (which was color-coordinated with his longtime partner, Lisa Bonet's, dress). Hawk-eyed observers also noted that Momoa wore a matching Fendi scrunchy around his wrist. Hey, those of us with long hair get it. 
Dee Ocleppo's Gold Retro Phone Purse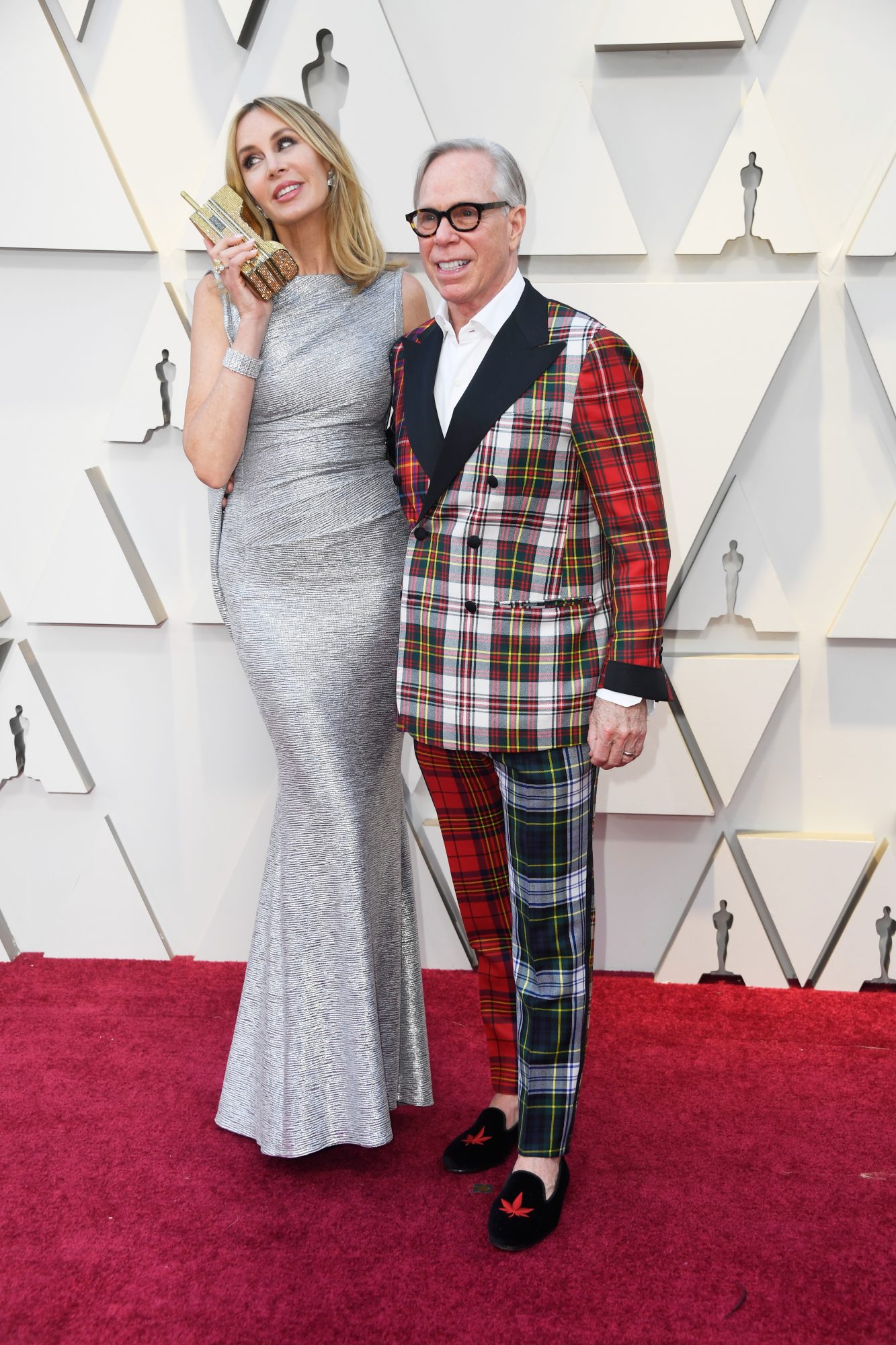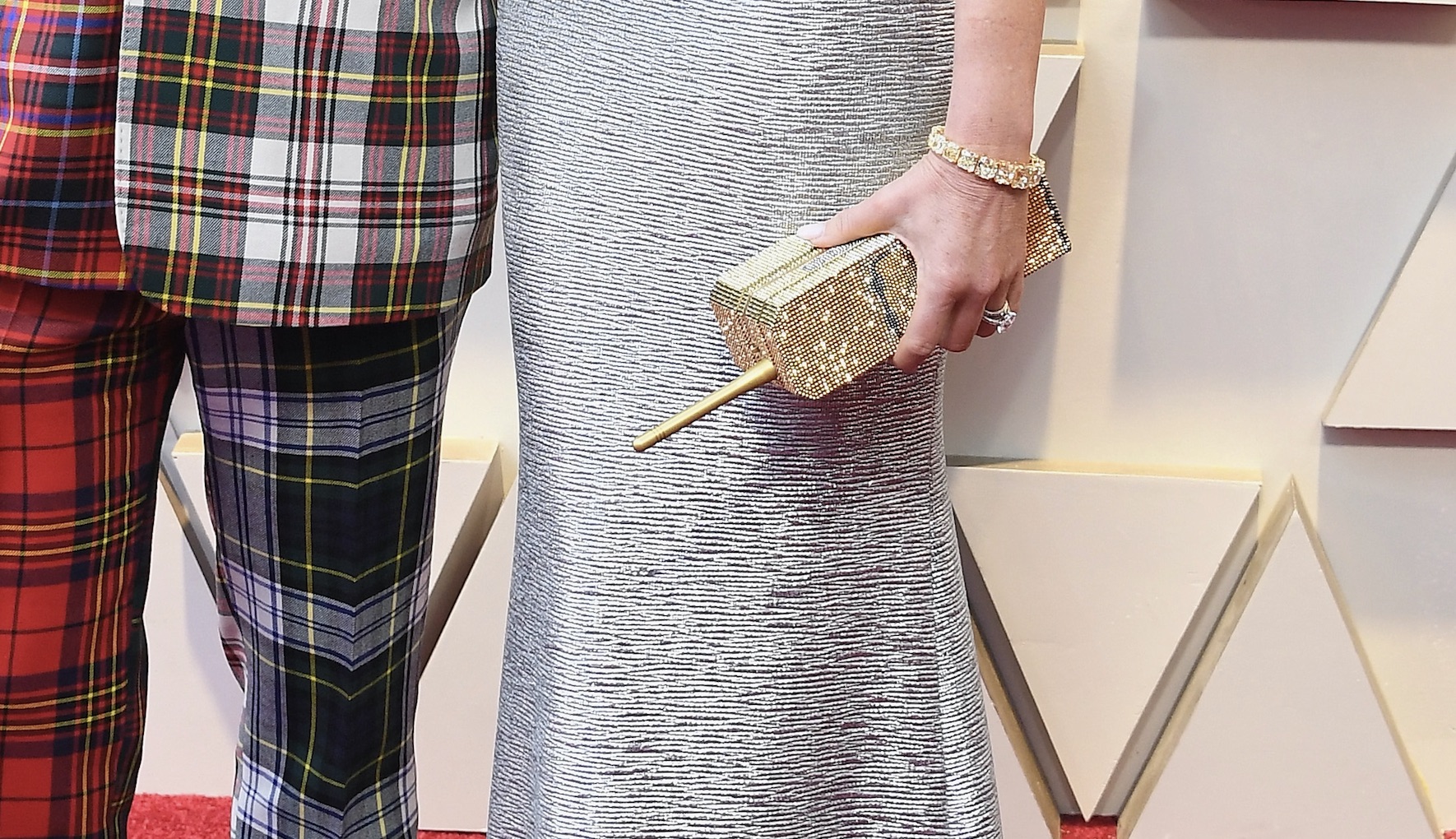 Dee Ocleppo (married to fashion designer Tommy Hilfiger) perhaps wore our fave accessory of the night: A gold clutch shaped like a '90s-era cell phone. It's so extra, and we're officially obsessed (slash trying to figure out where we can score one of our own).
Lady Gaga's Audrey Hepburn necklace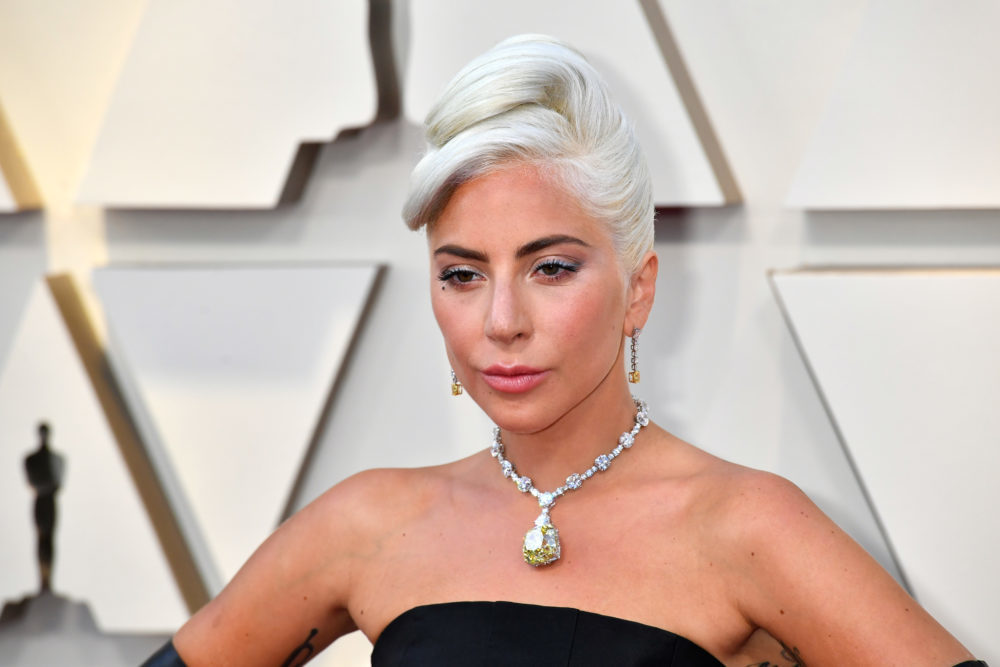 No, we don't mean Lady Gaga was sporting an Audrey Hepburn inspired necklace. We mean she wore an 128.54 carat diamond that was last worn by Hepburn in promo photos for Breakfast at Tiffany's. Now if that's not a (literal) statement necklace, we don't know what is.
Did you spot any hidden fashion moments we missed?