This 16-year-old got hit in the head and woke up from a coma speaking only Spanish — which he never spoke before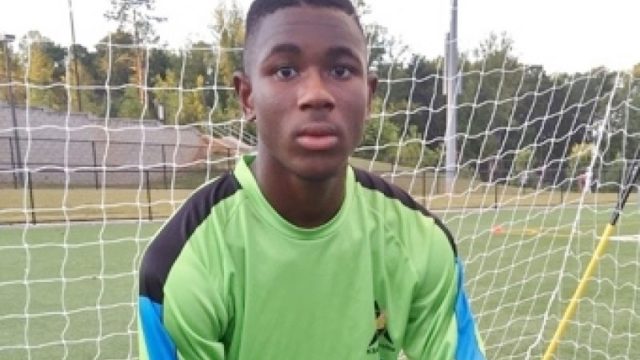 Head injuries are a dangerous possibility when playing contact sports—particularly concussions. One sophomore at Parkview High School in Georgia knows this all too well when gets hit in the head, suffering his third concussion after getting kicked in the head during a soccer game. After the incident, 16-year-old, Reuben Nsemoh, was immediately airlifted to Atalanta Medical. His coach, Bruno Kalonji, said the accident was "one of the worst he's ever seen." Nsemoh spent three days in a coma before waking only to find something odd had happened during his slumber: He could speak fluent Spanish, never having spoken it before and we're like what the what?!
The language only stayed a few days when his English took over. Nsemoh stated afterwards to WSB Radio he might have "subconsciously recalled fluent Spanish conversations from friends and his brother." That makes total sense, but still! Nsemoh goes on to say how he feels about the situation now that he's able to communicate normally again.
"My friends would always talk to me in Spanish and would teach me, he said. "I wasn't perfect, but my brother is a really fluent Spanish speaker. So he kind of inspired me with that too.
As for soccer and those head injuries, will he return to the field after all that? He says, without a doubt, yes.
"It's my passion. It's the one thing I want to do for my career."
Though, Coach Kalonji is all for the use in helmets for goalies to help prevent something like from happening again. He goes on to add,
"This can happen even at practice. And if kids already have two concussions or three, it's recommended that they wear one.
Nsemoh's parents created a GoFundMe page to aid in paying the mounting medical bills but we're sure this soccer star will be back in action soon (hopefully with no further injuries)!