"13 Reasons Why" Season 2 is adding more narrators — but completely getting rid of its tapes
During a panel announcing the results of a Netflix commissioned global study by Northwestern University on how teens and parents responded to 13 Reasons Why, series showrunner Brian Yorkey revealed some key details from the upcoming second season of the series.
While we already know that Season 2 will largely take place a few months after the end of Season 1 and will feature a bunch of new narrators — and no more tapes! — Yorkey unveiled a few of the major storylines from the upcoming season, one of which will follow Mr. Porter in the aftermath of his *serious* mishandling of Hannah Baker's distress.
"[In Season 2], Mr. Porter in particular will be coming to terms with the mistakes that he made, with the ways he let her down. He will be very determined not to let any kids down in the future. In fact, I think his story is one of the most sort of compelling to me in Season 2. You'll see a man who is determined to reach every kid who needs to be reached and help every kid who needs to be helped, whatever it takes."
But Mr. Porter is far from the only one still struggling with the events from Season 1.  While Brian Wright, Netflix's vice president of original series, said that the streaming platform hadn't originally planned for the series to go beyond a single season, the showrunner revealed that he wanted to continue the show because he felt it was "unfair" to viewers and the characters to end the series without exploring the characters as they cope with lingering traumas unveiled in Season 1.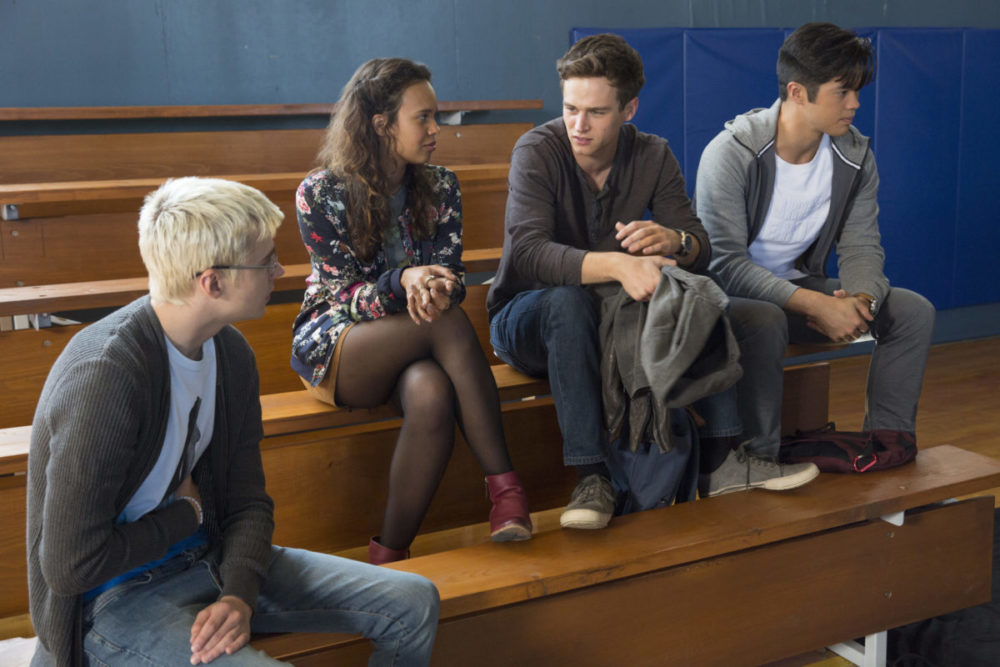 He added that specifically, Season 2 would follow Jessica Davis's (Alisha Boe) recovery as a survivor of sexual assault, something she was only beginning to come to terms with at the end of Season 1.
"One of the central stories to Season 1 was the sexual assaults that Jessica and Hannah endured and the circumstances around those, and that continues to be — Jessica in particular — her experience continues to be a central part of Season 2. We wanted very much to look at her recovery, to look at what it is to be a victim of sexual assault to being a survivor of sexual assault," Yorkey said. "I remember reading something online saying that, she told her dad that she was raped, so her story is over. Someone had posted this and I remember saying, 'Well that's actually, right there is reason enough to do a Season 2.' Because her story is just beginning, and it also led us to wanting to explore further the nature of her sexual assault, and also the culture of sexual assault."
As part of that exploration into the culture of sexual assault, Season 2 will see that Bryce Walker (Justin Prentice) is not to only sexual predator at Liberty High School. Yorkey revealed that a major Season 2 storyline will examine serial sexual abuse connected to an athletic team — likely the baseball team, based on casting notices.
He said, "We, in Season 2, explore a storyline that has to do with an ongoing case of numerous sexual assaults that is connected to one of the athletic teams at Liberty High School. And we look at the ways that sexual assault had been perpetrated over a number of years, has been in fact documented, and also the ways in which the institutions, the Athletics Department of Liberty High School itself is in some ways complicit in letting it happen."
Needless to say, we're really intrigued to see where Season 2 takes us because it seems the series still has a lot to unpack.
Season 2 of 13 Reasons Why is set to hit Netflix sometime this year.