A news anchor was told she "looks ridiculous" in a size 6 dress, and she's not having it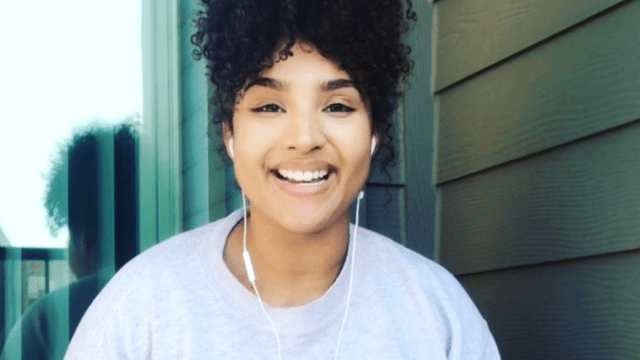 If you're a woman, chances are you've been body-shamed. You've likely been told that the way you're dressing for your body is "wrong," making you look "too big" or "too small." Overall, it seems like we can't get a break. And perhaps no one knows this better than news anchor Demetria Obilor, whose response to a body-shaming Facebook post has gone viral — and for the best reason.
Demetria — who's been working on Channel 8, WFAA-TV in Dallas, Texas for a couple of weeks — received a comment from a woman named Jan saying that she looks ridiculous in her size 6 dress, because she should really be wearing a size 16/18. Right off the bat, you're able to see how ignorant and offensive this comment is. But thankfully, Demetria handled it like a champ, recording her response in a video that went viral.
In the video, Demetria says:
"You know, when you look a little different, people think it's okay to talk to you a little different. And I'm on TV — I can't clap back how I want to clap back all the time. This is the way that I'm built, this is the way I was born. I'm not going anywhere, so if you don't like it, you have your options. We don't have to put up with this, alright? And we're not going to."
The news anchor says she knows that people will be judging her because she's on television, and that it's part of the job. She explains how people pick you apart and you get used to it. Demetria adds that this response wasn't for her — it was for everyone Jan offended by flippantly guessing her size. Demetria explains that Jan offended a lot of people, and once she saw the outpouring of support that came after the harsh words, the anchor knew she had to make a response.
We're here for Demetria standing up for herself, and so many other women in the process.
We hope that Jan has learned her lesson and that Demetria gets a raise. Go girl!