Meet Zeerak, the newest "Sesame Street" Muppet, who promotes gender equality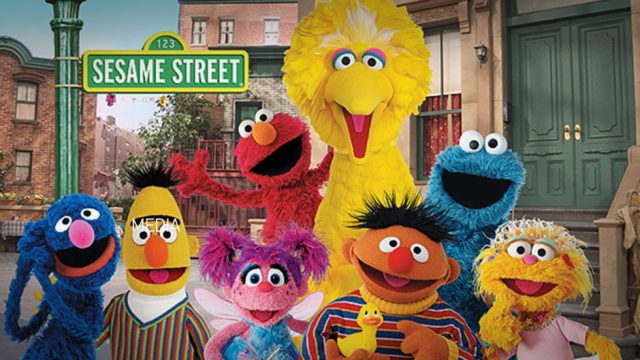 Many of us grew up with Sesame Street, learning everything from counting to spelling. Now, we can add gender equality to the list, thanks to Zeerak. He's the newest Sesame Street Muppet and promotes gender equality, reported the Associated Press. The Muppet's joined Season 6 of Afghanistan's version of Sesame Street, which is called Baghch-e-Simsim, aka Sesame Garden, which premiered on June 29th. Of course, we hope Zeerak will join other countries' versions, too.
So who is Zeerak?! Btw, his name means "smart" and "talented" in both Dari and Pashto, according to a press release by the Sesame Workshop announcing the news. He is a curious 4-year-old boy who's into learning, respecting girls, and showing love for his big sister, none other than 6-year-old Zari, the Sesame Workshop's first Afghan Muppet who joined the show last year to help inspire girls. In Afghanistan, over 60 percent of children — two thirds of them girls — are not able to complete school. So, big ups to Sesame Garden for adding these new characters and having them be role models for off-screen boys and girls.
Now, without further ado, here's the new Muppet!
Super adorbs, right?! And this is how we feel about the news of him joining the show!
And here's a photo of his sister, too!
https://www.instagram.com/p/BEk3no_w2rS
"We are excited to continue our work with Sesame Street, said Saad Mohseni, Chairman and CEO of MOBY Group, the parent company of TOLO TV and LEMAR, which air the show, in the Sesame Workshop press release. "As a young Afghan boy who loves and respects his older sister Zari, Zeerak will promote gender equity and education for all children. Given Zari's extraordinary debut in 2016, we are confident that Zeerak will follow in her footsteps and that together they will have a strong positive impact on Afghanistan.
Like we said before, we LOVE that Zeerak has joined the show. Here's hoping that more Zari and Zeerak characters join other countries' Sesame Street casts, too!