The newest internet challenge brings back our favorite game as kids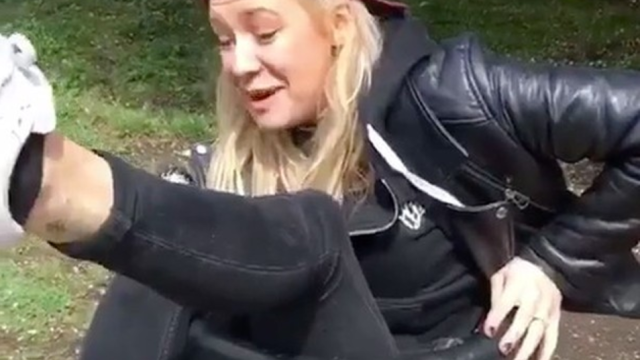 We have a lot of things from our childhoods that we forget about unless asked. Like when Blake Lively was asked about her childhood crush and then we all remembered our first crush. There are plenty of toys from our childhoods that we'd love to still have as adults. Now, you can even play video games on microwaves to keep that childhood game love alive.
But want to know what's resurfacing and making people everywhere so happy? Well, the game "the floor is lava" is returning to popularity. That's right folks, you better get ready to jump on the nearest surface as quick as possible. If not, you'll get burned by the lava.
Quick, the floor is lava.
For those who don't remember the game, it's simple! Basically someone says "the floor is lava," and the person they said it to has to then find somewhere to jump on to keep themselves from "burning." In the videos people have been sharing, there are some pretty interesting takes on the game.
Like this one of a doggie who definitely didn't want to get burned from the lava!
Sure, some places are meant to be more serious. But what if you took a quick break from your work and saved yourself from lava. How fun is that?
https://www.instagram.com/p/BU69oxIhgjQ
When we were kids, it was all about our imaginations. And now as adults, it's just fun to relive those memories we had growing up.
We used to have to jump on couches or use the pillows to make sure we didn't burn.
https://www.instagram.com/p/BUxQ-NaB85l
We used to be so creative with a make believe game. So to get to do that as an adult is both fun and…destructive.
The videos are totally cracking us up and reminding us of just how fun the fast-moving, quick thinking game really is.
https://www.instagram.com/p/BU69_qaBqay
So, go out and relive that childhood memory we all hold so dear.
Just remember to be careful.