New Zealand is running out of hotel rooms for all its tourists
New Zealand is getting so popular with tourists, it's running out of hotel rooms.
According to a Bloomberg report, the number of tourists visiting New Zealand is much higher than what the country predicted just a few years ago. Because of this unforeseen rapid growth, hotels across the country are selling out rooms.
The same Bloomberg report featured a story on a group of 53 elderly American tourists who were forced to spend the night in a traditional Maori meeting house when their flight home from Auckland was canceled. All the hotel rooms in the city were fully booked.
Related article: This New Zealand wonder belongs on everyone's bucket list
Last year, 3.5 million people visited New Zealand. By 2022, that number is expected to reach an annual 4.5 million — almost matching the country's population of 4.7 million people.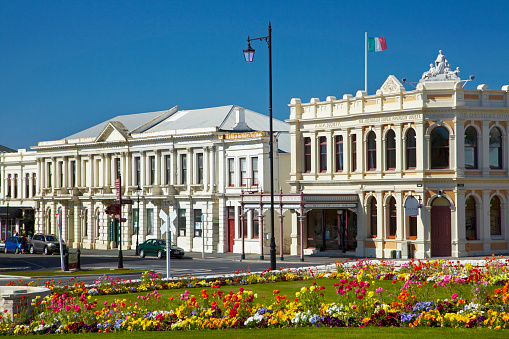 Related article: New Zealand will give you a free trip if you agree to a job interview
As the country's tourism numbers continue to grow, many are considering alternative forms of accommodation. While some may choose to stay in something like the Maori meeting house (with little more than a mattress on the floor), others turn to Airbnb. According to data from AirDNA, there are 1,401 active Airbnb listings in the capital of Auckland. In Wellington, that number is 1,488.
According to an accommodation survey by the New Zealand government, there are 3,089 establishments in total, providing 138,593 places for tourists to stay throughout the country. Hotel occupancy is at about 86 percent throughout the year.
Plans have already been laid for the construction of an additional 5,200 hotel rooms throughout the country, but government research still predicts a hotel room shortage of about 4,500 by 2025.
[tempo-video id="5360743225001″ account="3281700261001″]
Related article: An increasing number of Americans want to call New Zealand home
Increased tourism numbers are doing more than just selling out hotel rooms, though. New Zealand tourism authorities warn that higher numbers of visitors are contributing to environmental stress, clogging sewerage systems in small towns, and eroding trailways in many of the country's natural attractions.
This article originally appeared in Travel & Leisure.