"The New York Times" is honoring women who *should* have gotten obituaries but never did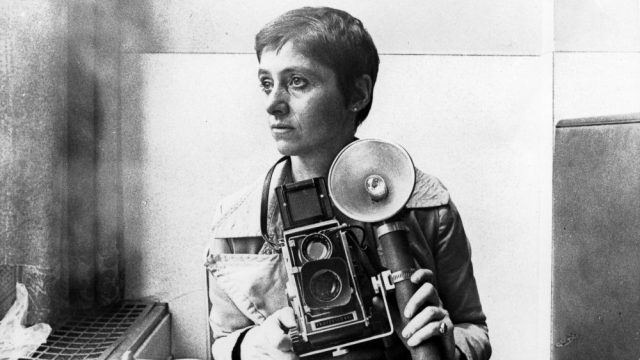 We never need an excuse to celebrate strong, powerful women, but given that today, March 8th, is International Women's Day, it seems more than appropriate to do just that. Countless brands and companies have come up with creative ways to honor women today — from McDonald's flipping their arches, to Google's iconic Doodle.
And The New York Times has chosen to do so by honoring the stories of 15 heroic women throughout history who never received an obituary in their paper, but absolutely should have based on their achievements. They're calling the new (ongoing) series "Overlooked."
An obituary, written when a person dies, is a powerful way to celebrate their life and legacy, and getting one published in the New York Times has been an honor bestowed upon thousands of people since 1851. However, the paper recently admitted that white, powerful men have been disproportionately represented.
They wrote, "The vast majority chronicled the lives of men, mostly white ones; even in the last two years, just over one in five of our subjects were female."
And now, they'll be adding "overlooked" obituaries each week, giving readers the opportunity to nominate candidates past or present who should have received an obituary, but didn't. false
Included in the initial series are 15 women from all over the world and from different periods of history, with each leaving an important mark in their own way. There's Ida B. Wells, a journalist who reported on lynch mobs during the Civil War; Qiu Jin, who's known for being "a feminist poet and revolutionary" (also known as "China's Joan of Arc"). Mary Ewing Outerbridge is also celebrated for bringing the sport of tennis to the United States around 1874.
Diane Arbus, a photographer who challenged the status quo with her evocative images, and Sylvia Plath, a legendary American poet and writer, are both being honored.
Marsha P. Johnson, a fearless transgender activist and drag performer known for her work in the gay liberation movement in New York in 1969 is being celebrated, too. There's also Henrietta Lacks, whose cancerous cells were used to aid in cancer treatments still used today.
The Times is also remembering Ada Lovelace, a mathematician who's credited with coming up with the idea of the first-ever computer.
There's Margaret Abbott, the first American woman to win an Olympic championship, and writer Lillias Campbell Davidson, who fearlessly advocated for women cyclists, creating the first women's cyclist organization.
Another legendary writer, novelist Charlotte Brontë, who somehow never received an obituary, is finally getting her due, even though her husband did when he died 51 years later.
Madhubala, a Bollywood film star who's often compared to Marilyn Monroe due to her dazzling film presence, is also being memorialized. Emily Warren Roebling, a woman who oversaw construction of the Brooklyn Bridge when her engineer husband fell ill, is finally being recognized with an obituary, too. false
There's Nella Larsen, a Harlem Renaissance-era writer whose works of fiction explore the themes of race and black culture. And last (but certainly not least), is Cuban printmaker Belkis Ayón, who died in 1999.
Though it's long overdue, we're thrilled that the NYT is giving them the recognition they deserve. We can't wait to see which trailblazers are honored in the weeks to come.