The "New York Times" and "People" are hitting back at Donald Trump regarding accusations of sexual assault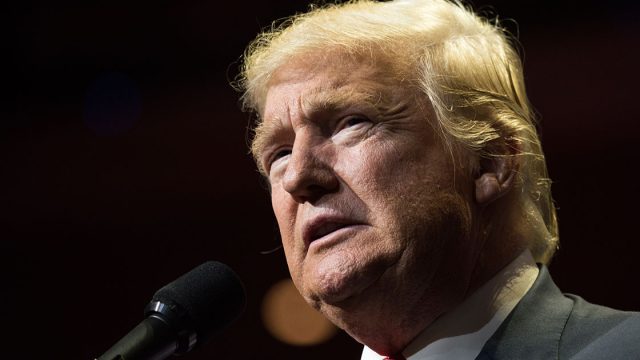 While the 2016 presidential campaign is hurtling towards it's final few weeks, things have gotten, well, completely wild. The Republican presidential candidate, Donald Trump, has been implicated by various publications, including The New York Times and People magazine, regarding alleged sexual assaults against women.
The allegations come off the heels of a leaked audio tape of Trump that saw the businessman make lewd remarks about women, as well as what appears to be boasting about taking advantage of women.
Donald Trump has since issued an apology about his remarks, citing the comments as "locker room banter," but that hasn't stopped a string of women coming forward and accusing the presidential hopeful of assault.
After publishing a detailed account of two women who have accused Trump of assaulting them, The New York Times shared a letter from the Republican candidate's lawyer that requested that the publication take down the piece and offer a formal apology.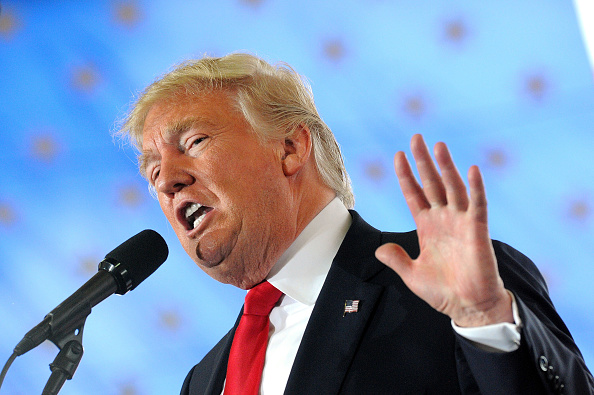 "Your article is reckless, defamatory, and constitutes libel per se, the letter reads. "It is apparent from, among other things, the timing of this article that it is nothing more than a politically-motivated effort to defeat Mr Trump's candidacy."
Despite the threat of legal action, the newspaper has defended its right to publish the article.
Writing a response to Trump's lawyer (and later making the response public), vice president and assistant general counsel of The New York Times, David McCraw, said that the article clearly fell into public service journalism and that they wouldn't be retracting the article.
"The essence of a libel claim, of course, is the protection of one's reputation," the letter reads. "Mr. Trump has bragged about his non-consensual sexual touching of women."
The letter goes on to detail how other women have come forward with allegations against Donald Trump.
"Nothing in our article has had the slightest effect on the reputation that Mr. Trump, through his own words and actions, has already created for himself," it says.
Continuing, David McCraw states that Thew New York Times acted within the law, stating that it would be a journalistic and democratic "disservice" to revoke the article.
"If Mr. Trump disagrees, if he believes that American citizens had no right to hear what these women had to say and that the law of this country forces us and those who would dare to criticize him to stand silent or be punished, we welcome the opportunity to have a court set him straight," the letter finishes.
The New York Times isn't the only publication that has been threatened with legal issues.
As The Independent report, Melania Trump has threatened to sue People magazine for the essay they published by Natasha Stoynoff.
Taking to Twitter, Melania shared a legal letter that states that the alleged incidents that Stoynoff recalled, including the relationship the journalist had with the Trump family as well as minor details like encounters, were false. She requested that People retract the article and that both Stoynoff and the publication offer apologies.
However, like The New York Times, People are refusing to give in to legal threats.
Making a statement, the magazine's Editor in Chief, Jess Cagle, said that they were grateful to Natasha Stoynoff.
"Ms. Stoynoff is a remarkable, ethical, honest and patriotic woman, and she has shared her story of being physically attacked by Donald Trump in 2005 because she felt it was her duty to make the public aware," Cagle said. "To assign any other motive is a disgusting, pathetic attempt to victimize her again. We stand steadfastly by her, and are proud to publish her clear, credible account of what happened. "It is heartbreaking that her fear of retaliation by Trump kept her from reporting the incident when it happened. She has carried this secret for more than a decade, and we hope that by coming forward now she is relieved of that burden."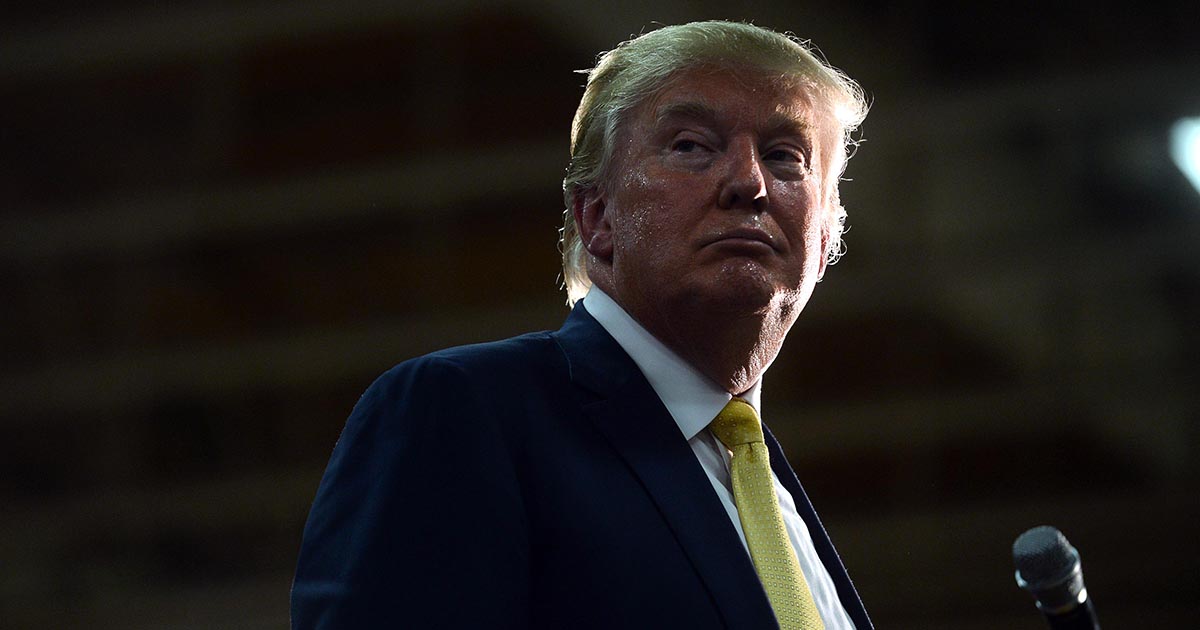 Speaking at a rally in Florida yesterday (October 13th), Donald Trump vehemently denied the allegations.
Striking out at the media, Trump said that the assault claims were part of a collusion between the Clintons and the media.
"There is nothing the political establishment will not do, no lie they won't tell to hold their prestige and power at your expense and that's what's happening, he said, before launching into a tirade against Natasha Stoynoff. "Take a look. Look at her. Look at her words. And you tell me what you think. I don't think so, he said. "These vicious claims about me of inappropriate conduct with women are totally and absolutely false. These claims are all fabricated. They're pure fiction and they're outright lies. These events never happened."
In an hour long speech, Trump then claimed that these allegations were the responsibility of Hilary Clinton.
"I will not allow the Clinton machine to turn our campaign into a discussion of their slanders and lies, but will remain focused on the American people," he stated. "The only thing Clinton has going for her is the press. Without the press she is nothing."