This New York restaurant has taken Christmas decorations to an entirely new level, and you won't believe how much it costs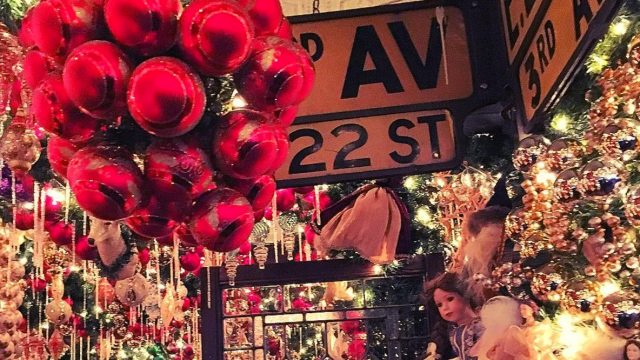 If you live in New York City, you know Rolf's German Restaurant is one of the toughest places to get into around the holidays. That's because the Gramercy Park joint goes so all out with the decorations that it feels like you're living in a Christmas dream.
This isn't just a few strands of lights and a modest Christmas tree – we're talking 100,000 lights, 15,000 ornaments, 800 dolls and thousands of icicles.
However, all that Christmas cheer comes at a cost.
The set-up starts in September and takes about six weeks, with a crew of men hanging the decorations overnight.
https://www.instagram.com/p/BOGCvckDQ16
The tradition began with the previous owner. And each year it gets increasingly grandiose, according to Udin. In addition to Christmas, the restaurant also decorates for Oktoberfest, decking out the place with colorful leaves, pumpkins and gourds.
Rolf's has a full menu of holiday-inspired beverages, like this martini and other awesome festive drinks.
https://www.instagram.com/p/BOI3VqihioO
But let's be real. They could only serve water and pretzels and we'd still wait hours to get into this place because it's legit amazing.