New York Fashion Week just delivered the most incredible glitter work boots, and here's how you can get the look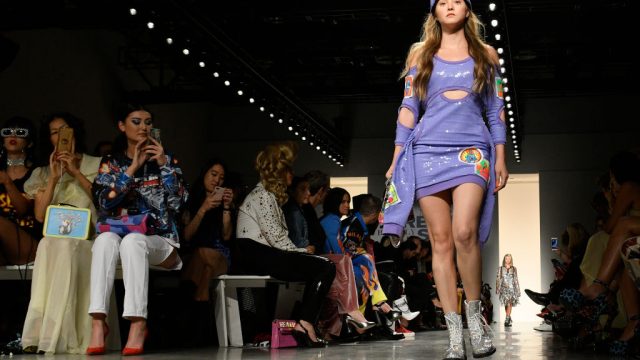 New York Fashion Week is well under way, and with it comes the predicted fashion envy. Designers have all been bringing their A-game for their collections, but Jeremy Scott's ready-to-wear collection really knocked everybody's socks off.
Those socks happen to be underneath the coolest glitter work boots ever, too, because that's what models like Grace Elizabeth, Charlotte Free, and it-girl Sofia Richie wore while strutting down the runway in Scott's collection. You know the trend is real when it-girls wear it.
Sure, fall and winter might make you want to slip into your comfortable, warm, cozy Uggs, but these glitter work boots will probably change your opinion on what constitutes fall apparel.
That's because, well, look at them!
Even Scott himself wore the glo'd-up work boots, proving that they're the shoe that everyone will be buying soon.
If you want a pair just like these, without the designer price tag, here are a few glittery work boots that you *must* wear this fall/winter…and next spring/summer, too.
Because you might as well stand out in a sea of various shades of brown.
1 Dr. Martens Paskcal Glitter Boot
These are sure to make you stand out, and look great doing it. Find them at Nordstrom for $119.95.
2 Dirty Laundry Snowflake Glitter Boot
And they come with great news: They're on sale for only $39.97 from Nordstrom Rack!
3 Giuseppe Zanotti Glitter Lace-Up Combat Boots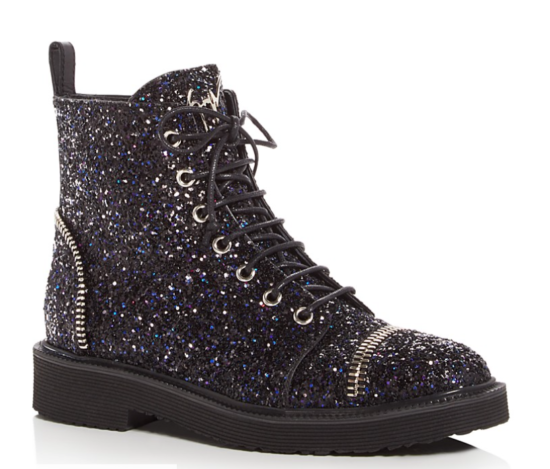 Okay, these are on the pricier side. Like the much, much, pricier side, at $1,125 from Bloomingdales, but fashion will make people do crazy things!
4 Dr. Martens Pascal Sparkle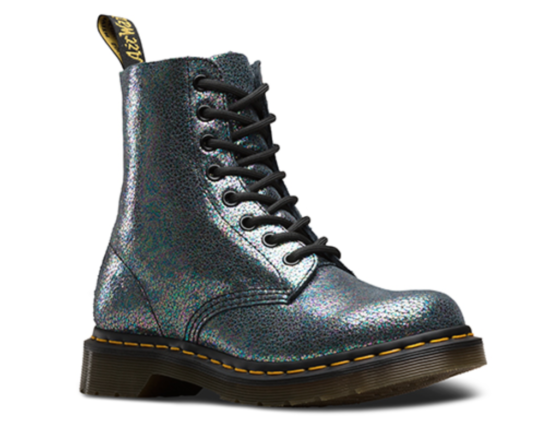 Just what the doctor ordered. These are $125 on the brand's site!
The glitter work boot is a great combination of stereotypically masculine and feminine styles. As gender norms continue to go by the wayside (where they belong), fashion will follow suit — and dress.
It will be fun to watch all the trends, like Scott's, over the remainder of New York Fashion Week, and to see which other trends get a glittery glo-up, too.