These are the beauty products one New York-based HG writer uses on her combination skin
Welcome to The Beauty Files, where HelloGiggles editors and contributors share what exactly they put on their faces, and why. We want to take you on this voyeuristic journey because we believe makeup means something different for every single person — applying makeup is a conscious, intimate decision we make almost every single day, and there's usually a method behind the madness. Join us every week as we spill the beans on beauty products, and feel free to submit your own Beauty File. E-mail us at [email protected]!
I approach my beauty ritual the same way I approach eating. I get bored easily, yet I'm loyal to the best goodies. I want to try EVERYTHING under the sun, and still, my baseline is a bit on the lazy side. But most importantly, I eat ALL of my beauty products, there are literally heaps of freshly culled beauty products that I put in my mouth as part of my evening ritual. It's been rough on my digestive system, but other than that I look and feel great (I'm sorry I'm like this).
All jokes aside, since I pay my bills through blogging shifts, freelance articles, and the occasional night nannying — I spend lots of work days without wearing makeup. However, when I do venture out into the terrifying and gorgeous world, I'm all about eyeliner and the occasional bold lip.
So, for our joint beauty journey, I decided to showcase what I do if I want to seem like a down-to-earth yet mysterious woman of the world. A woman who says, "Oh yes, I got an advance order of that NYT bestseller book — it was fiiine," while sneaking Taco Bell from her purse.
So, let's get into it.
8 a.m.: I am awake (unfortunately).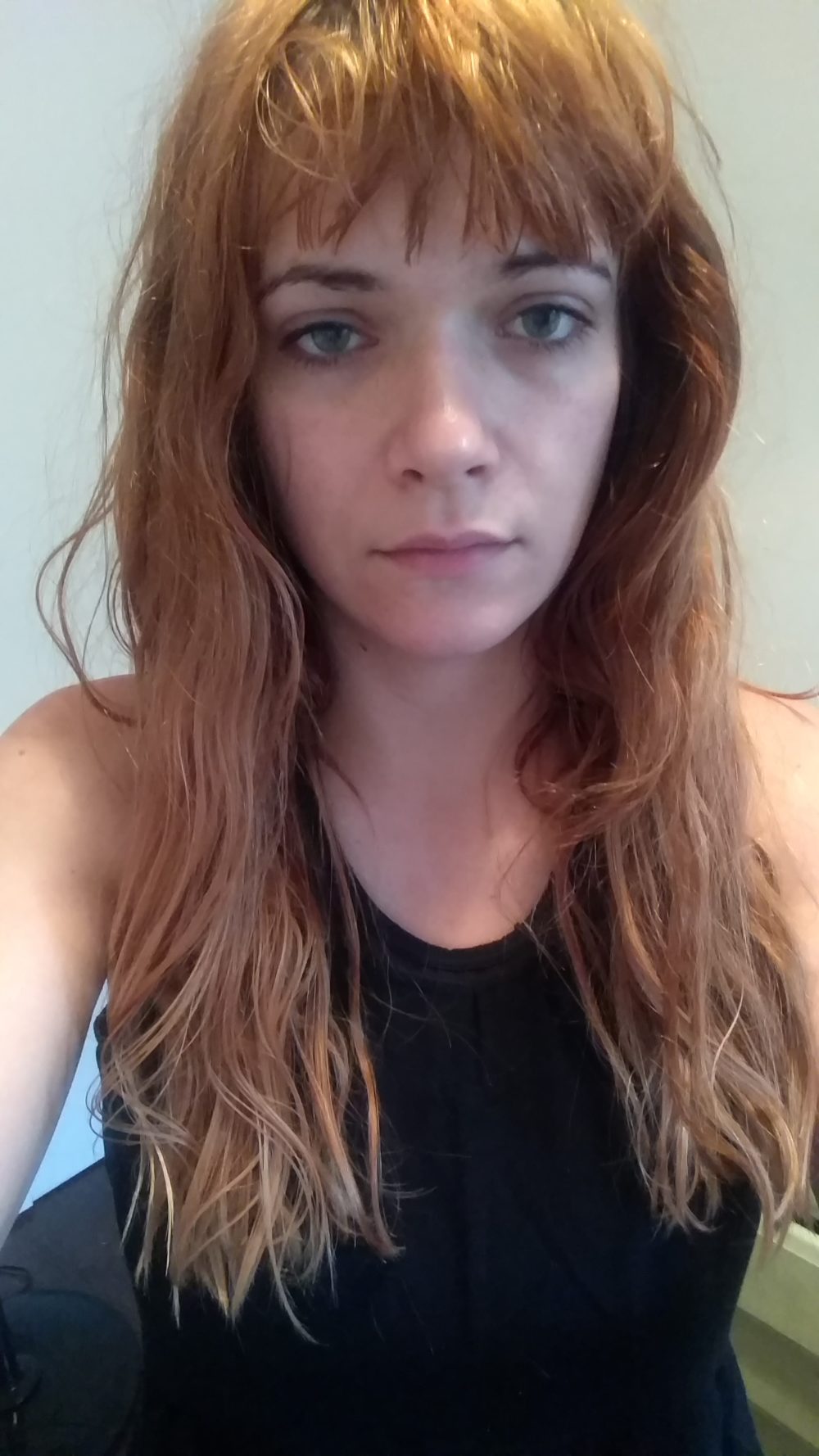 Hey, we can't all wake up like Beyoncé. This is not only my physical truth, but also my mood for the first 1-7 hours of the day. While 3 p.m. would be my ideal wake-up time, we all must live in the world, right?! It should be noted, a good deal of the products I'll be showcasing I gathered through writing reviews and freelance events. So, a few are a bit pricier than my regular purview.
Before tackling the day, I wash my face.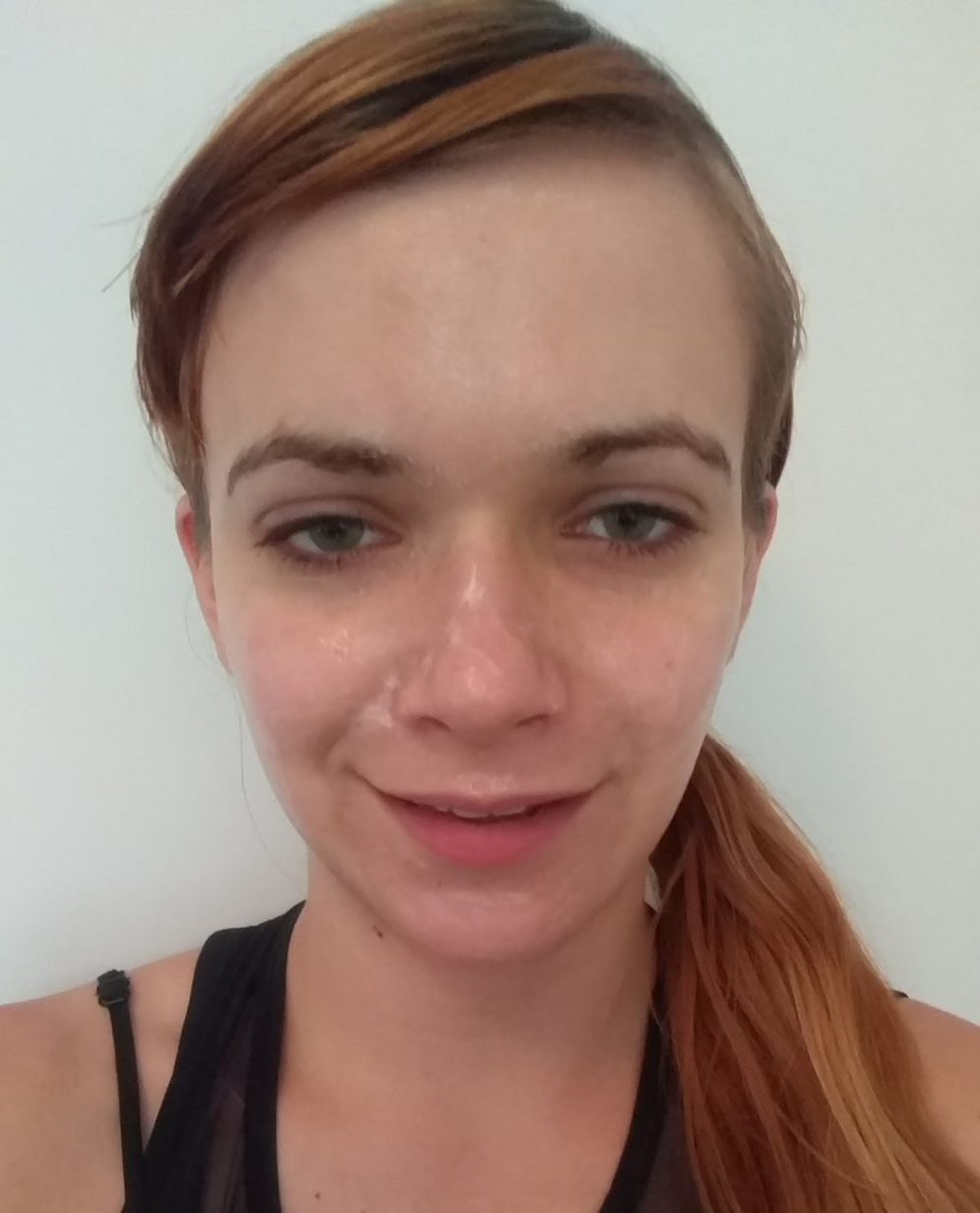 We can just ignore the fact that my morning smile looks like an anti-marijuana PSA, right?! RIGHT. For cleanser, I swear by the Eve Lom Gel Balm Cleanser ($60) because it smells like a DREAM. It has a lot of Shea Butter and Grapeseed oil and manages to baby my sensitive combination skin with the unconditional love it needs. After I've washed my face, I mist myself with Reshma Rose Water Toner ($8), which keeps my sensitive skin (more) balanced. Once I'm sufficiently bathed in rose water, I shellack myself with Le Prunier Plum Beauty Oil ($72).
Behold, the Trinity.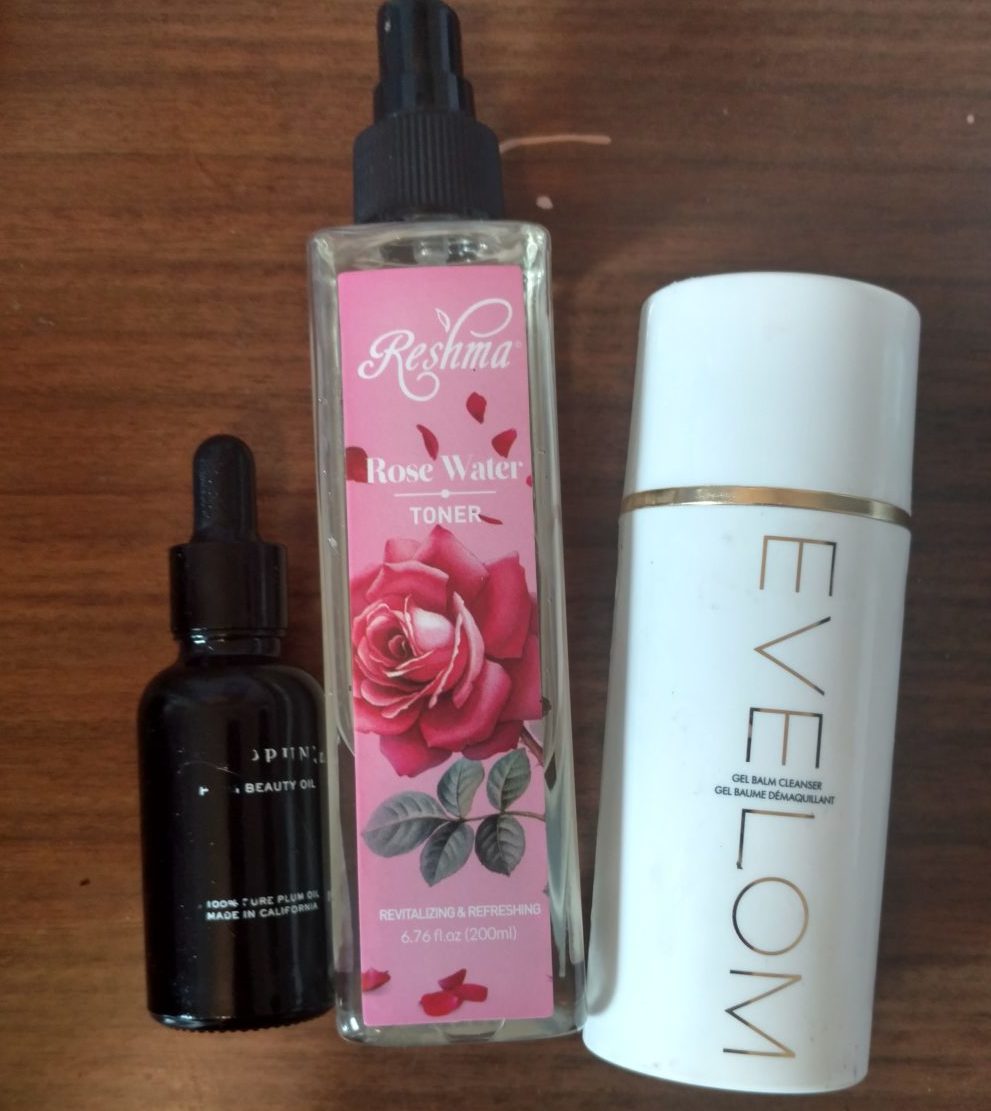 Since I decided to perform the role of a woman even more extravagant than usual, I decided to do my shower routine after washing my face. Currently, I wash my hair with Vitabrid C12 Scalp Shampoo ($32) to help strengthen my hair. I've dyed my hair a lot and I have naturally fine, tangly hair, so anything that makes my hair soft and not greasy is a MIRACLE. For conditioner, I break the cardinal rule of matching products, and I use Sans Ceuticals Volumizing Hair Hydratant ($29.09). To keep my body right, I scrub down with Kai Rose Body Wash ($37). My other go-to body wash is Shea Moisture Coconut & Hibiscus Foaming Milk ($9). My goal after showering is to feel like a human flower, at least for the 10 minutes before I spill runny fried egg in my socks.
After showering, I do a basic blow dry. I'm not too fancy with styling, partially because my hair has a really rough time holding a curl or wave, so I just let it fall.
9:30 a.m.: Here I am, clean and dried.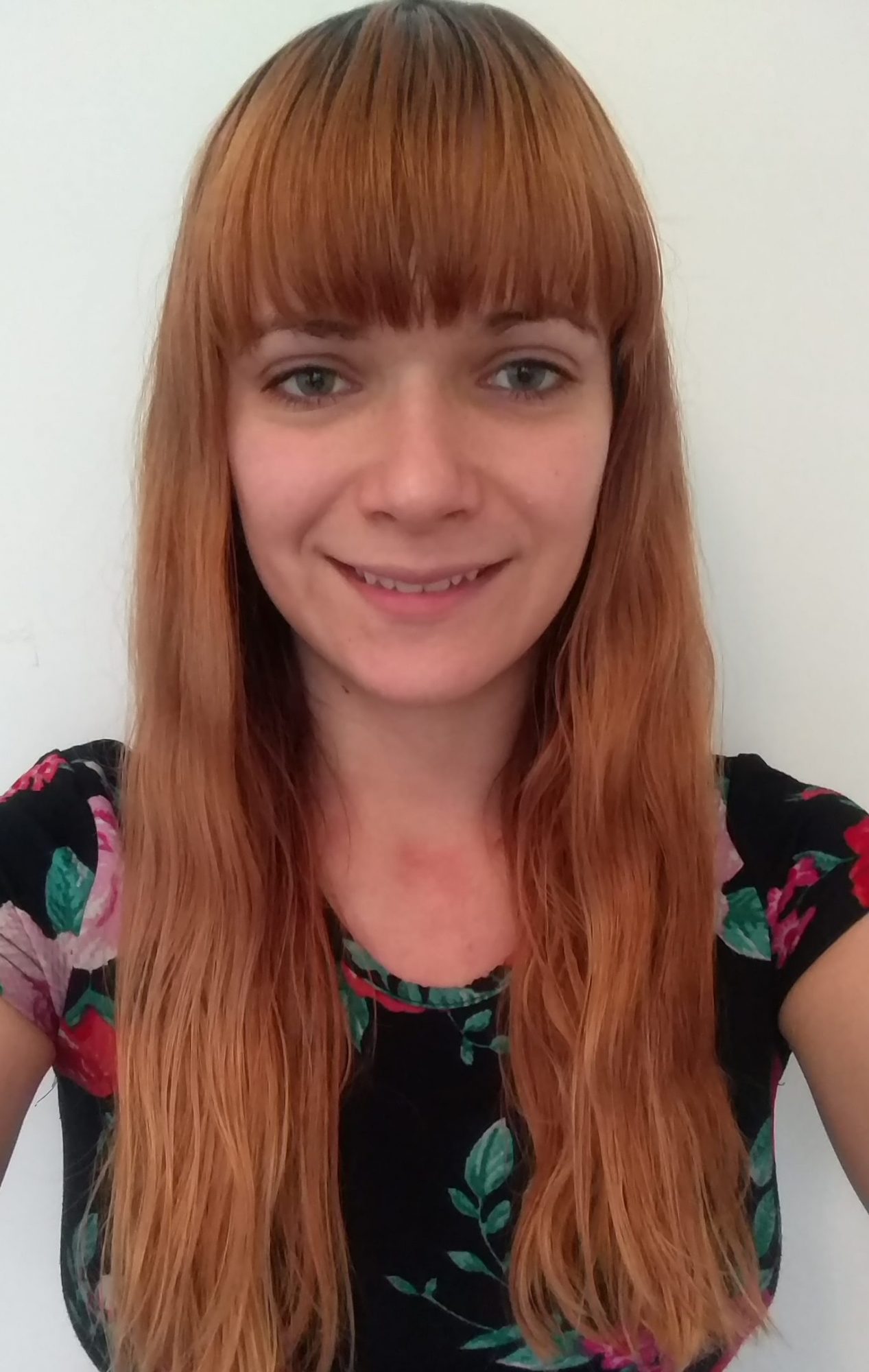 I have no idea why it looks like there's a rash forming on my neck in this photo?! Mysteries abound. In any case, let's chat makeup.
If I'm doing makeup, you can almost bet that I'll include mascara and eyeliner. Today, however, I felt like going the full mile and including lipstick.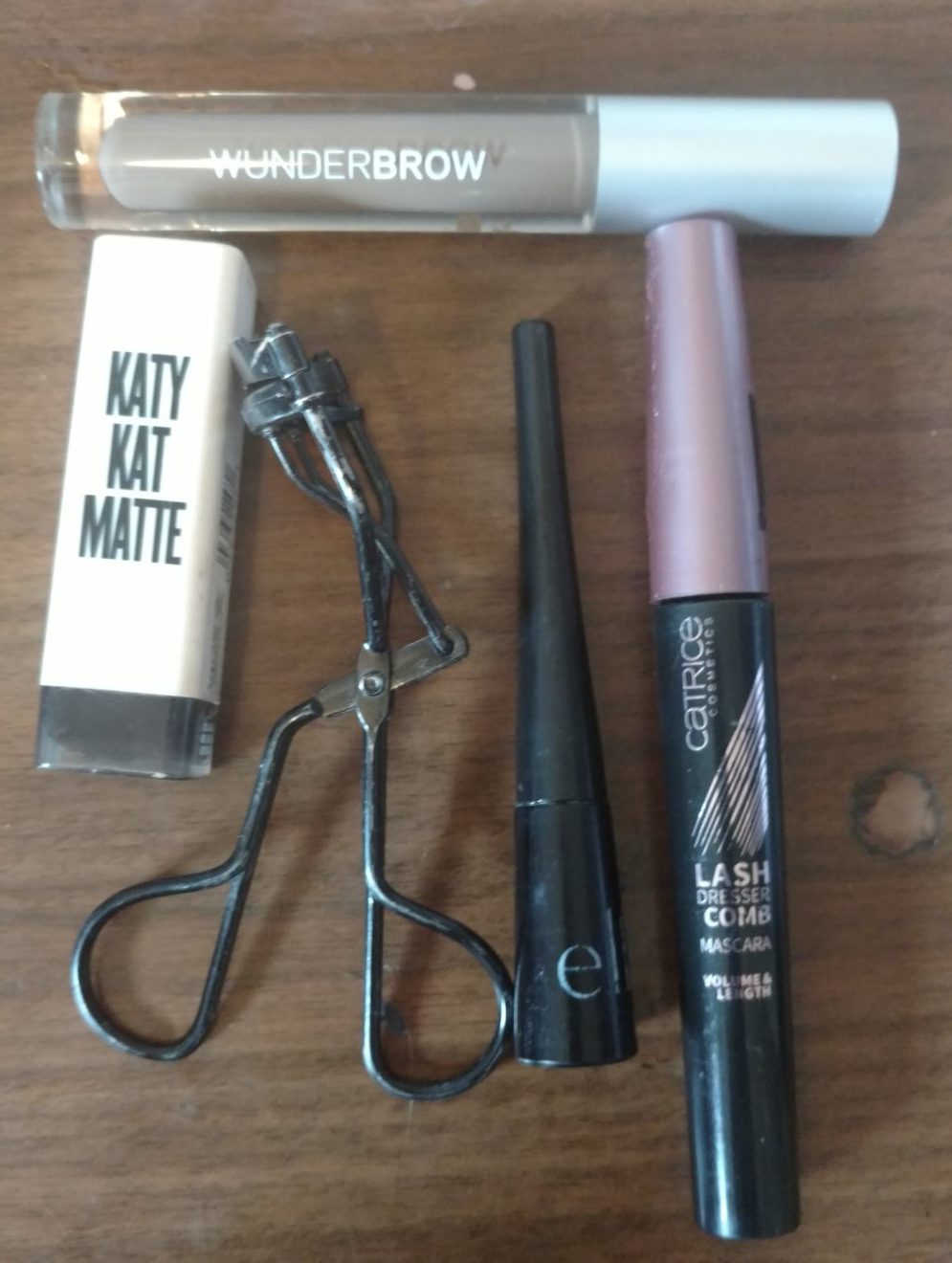 As you can see, these are all well loved. I'm a sucker for an eyelash curler, I don't care what brand — I just want the horrifying tool. In fact, I've had my current eyelash curler so long I don't even know what brand it is. For mascara, I'm currently all about the Catrice Cosmetics Lash Dresser Comb Mascara ($7). I also love me some E.l.f. Cosmetics Expert Liquid Liner (ONLY $2 BABES) to darken the eyes. For eyebrows, I gussy up with some Wunderbrow 1-step Brow Gel ($22). And not pictured here but it's still a VERY present item in my makeup bag, is my most important staple: NARS Pure Radiant Tinted Moisturizer SPF 30 ($45).
I usually start off by clearing away my bangs and doing my eyes.
I know it's a no-no to put on eye makeup before foundation/tinted moisturizer, but I LIVE BY MY OWN RULES. Also, my eyebrows are currently growing back so please don't judge me. This fancy eyebrow woman measured them and gave me a scroll of blueprints and I'm trying to follow her lead because she seemed confident. All I know is the '90s were ALL about thin brows and I did some weird damage to my arch back in the day.
This is PROOF that I put the NARS Tinted Moisturizer on after my eye makeup.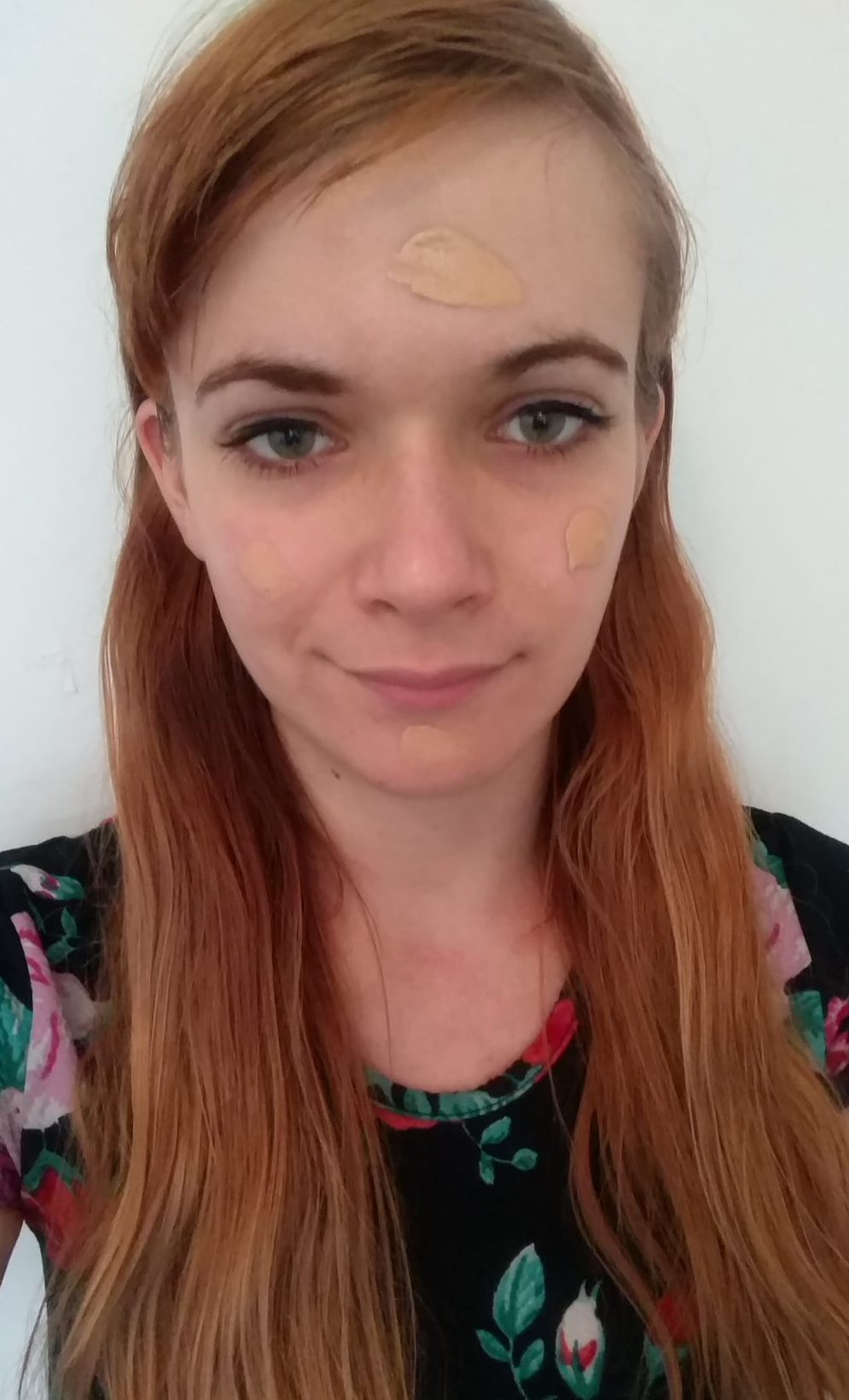 I'm not sure why I'm yelling at you, you all seem like lovely people.
Once my face is blended, I let my bangs run free.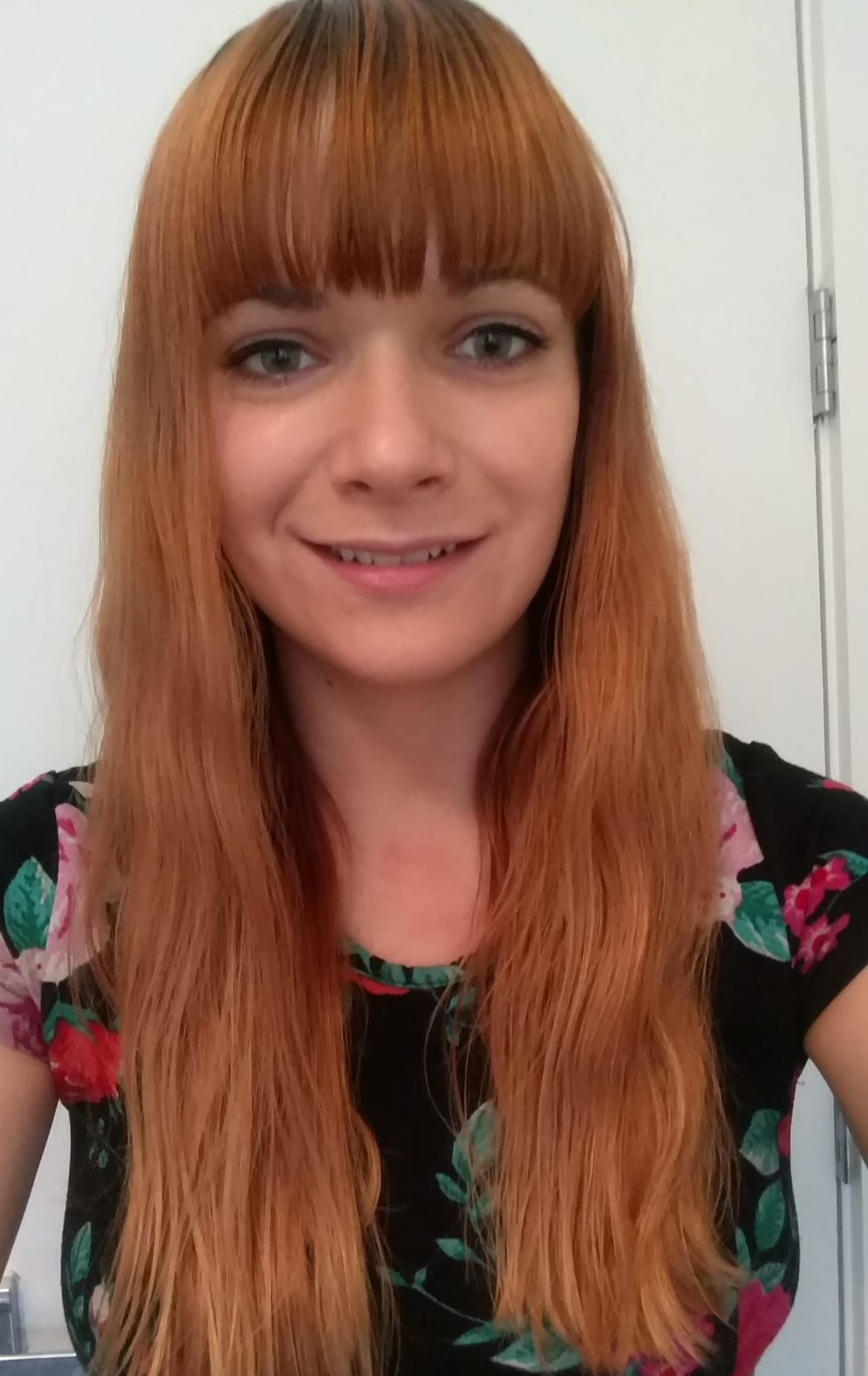 To complete my look, I decided to go for the black Katy Perry CoverGirl in the Panther Perry shade($9). I've never been a huge fan of her music (nothing against her), but her lipstick can get it.
10:30 a.m.: Makeup finished, ready to do work.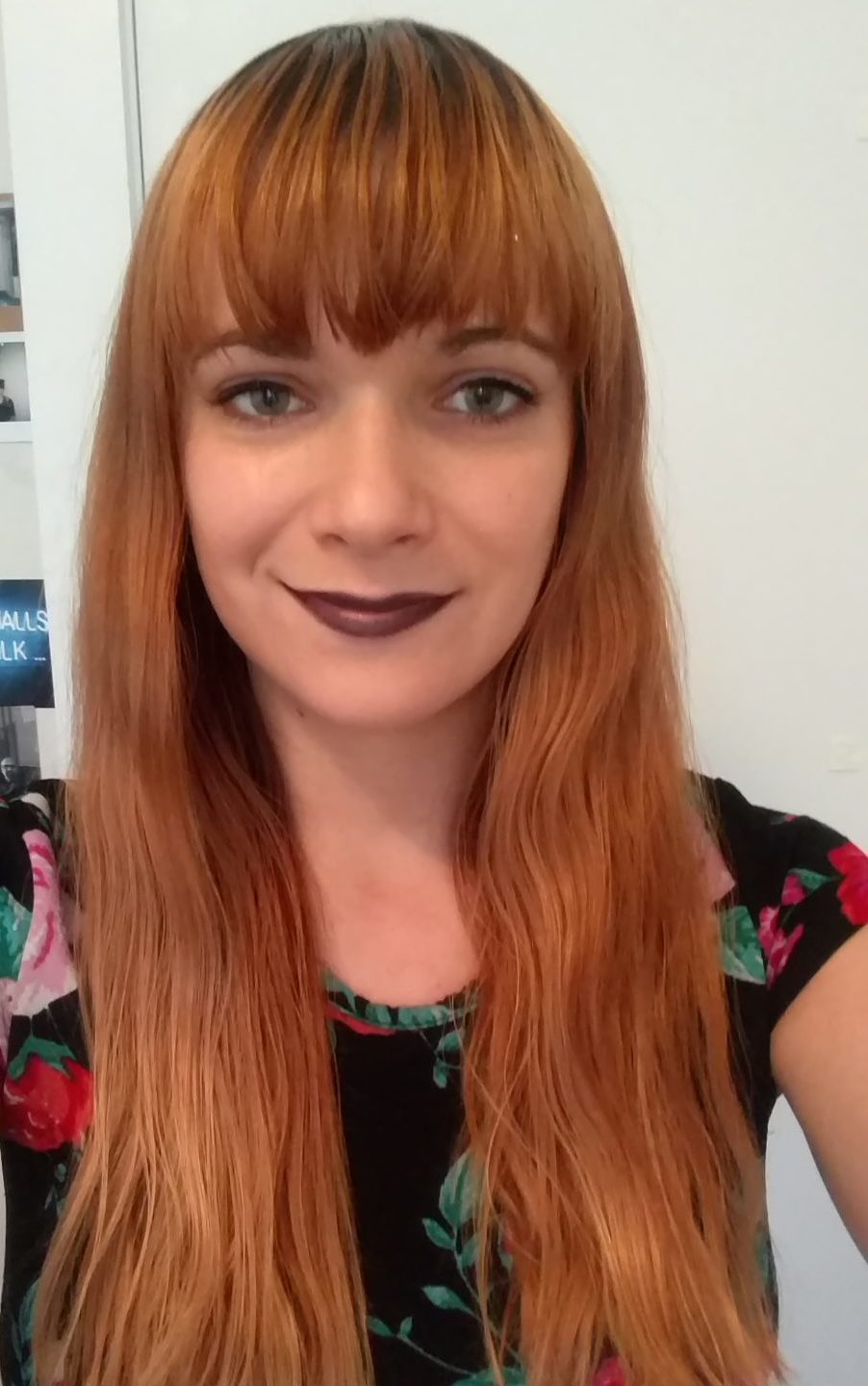 I trust your imagination to fill in the coming blanks of eating various foods, writing articles, sending emails, and wandering around the apartment and neighborhood for the majority of the day. During that time, my only beauty ritual is to breathe deeply.
10 p.m.: Time to wind down.
My current winding down process takes about twice as many skin care products as the morning, but that's partially just to remove makeup. My first step at night is to clean my makeup off with my Soothing Micellar Cleanser from Your Good Skin. Sadly, the previous domain is no longer accessible?! Sorry, y'all. But any good micellar cleanser should do the trick.
For my main cleanser, I stick to the same Eve Lom Gel Balm Cleanser from the morning, and also tone with the Reshma Rose Water. Normally, after this, I'd go straight to applying the Le Prunier Beauty Plum Oil before applying the Eye Authority HydroPeptide Cream ($47.94) on my dark circles. But I wanted to treat myself to a mask first.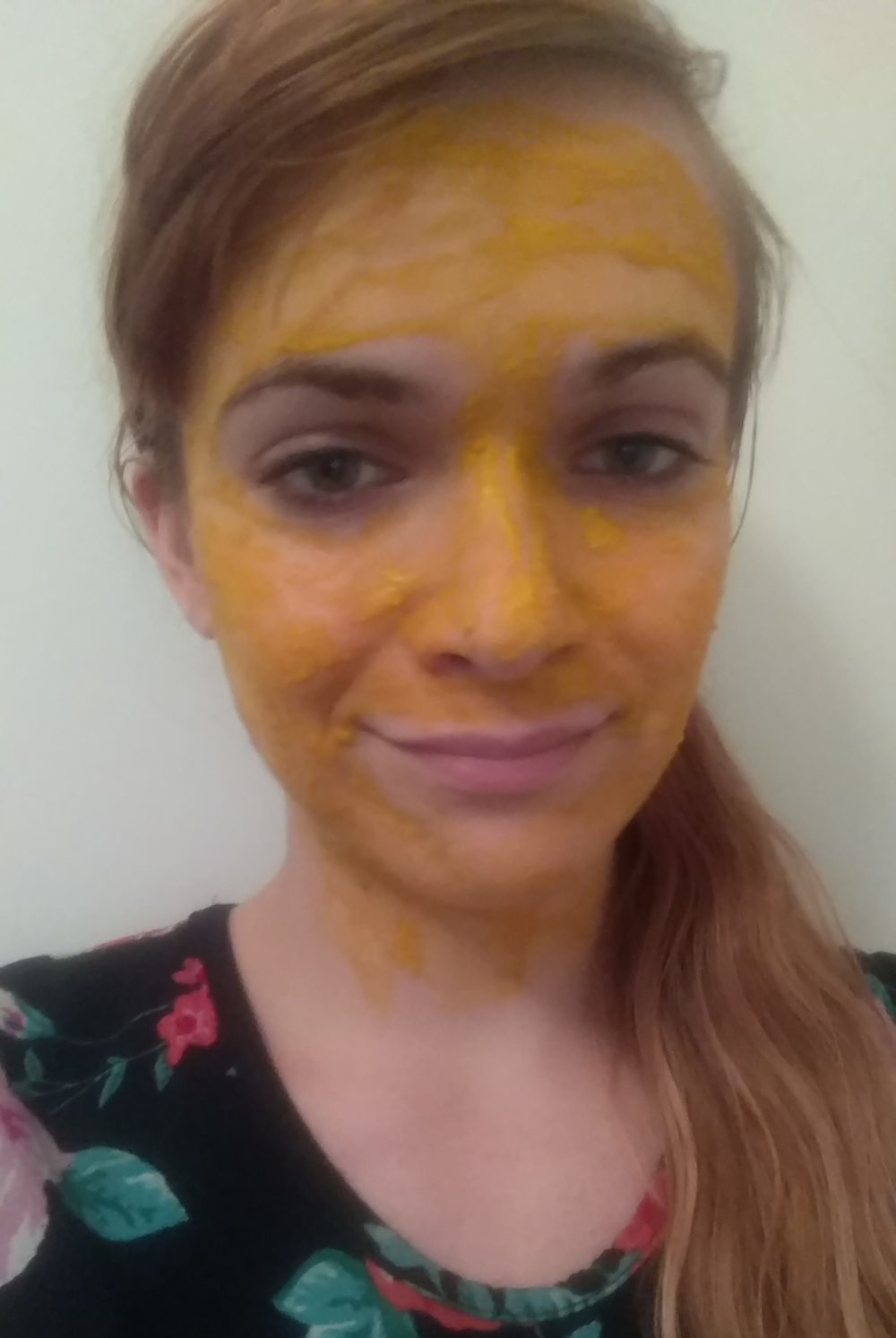 I look terrifying but relaxed. The Ubtan mask can be mixed with yogurt, milk, or water depending on your skin type. Since I have combination skin and no yogurt in my fridge, I went for water. You're supposed to keep the mask on for 7-10 minutes, or however long it takes to dry. I always have, and always will be a huge fan of putting food on my face for beauty's sake.
Once I washed my mask off with warm water, I applied my regular Plum Oil and eye cream before falling asleep. Before I leave you, I want to give a shout-out to the product that's been there for me through thick and thin. When I am not receiving free samples from beauty brands, I'm on a tighter budget, or I'm too depressed to muster the energy or desire to engage in a skin care routine, coconut oil has saved me. And, it will forever save me. I generally just pick up whatever virgin organic coconut oil is at the bodega, this time around it was Nutiva ($7.54).
Here's to you, champ.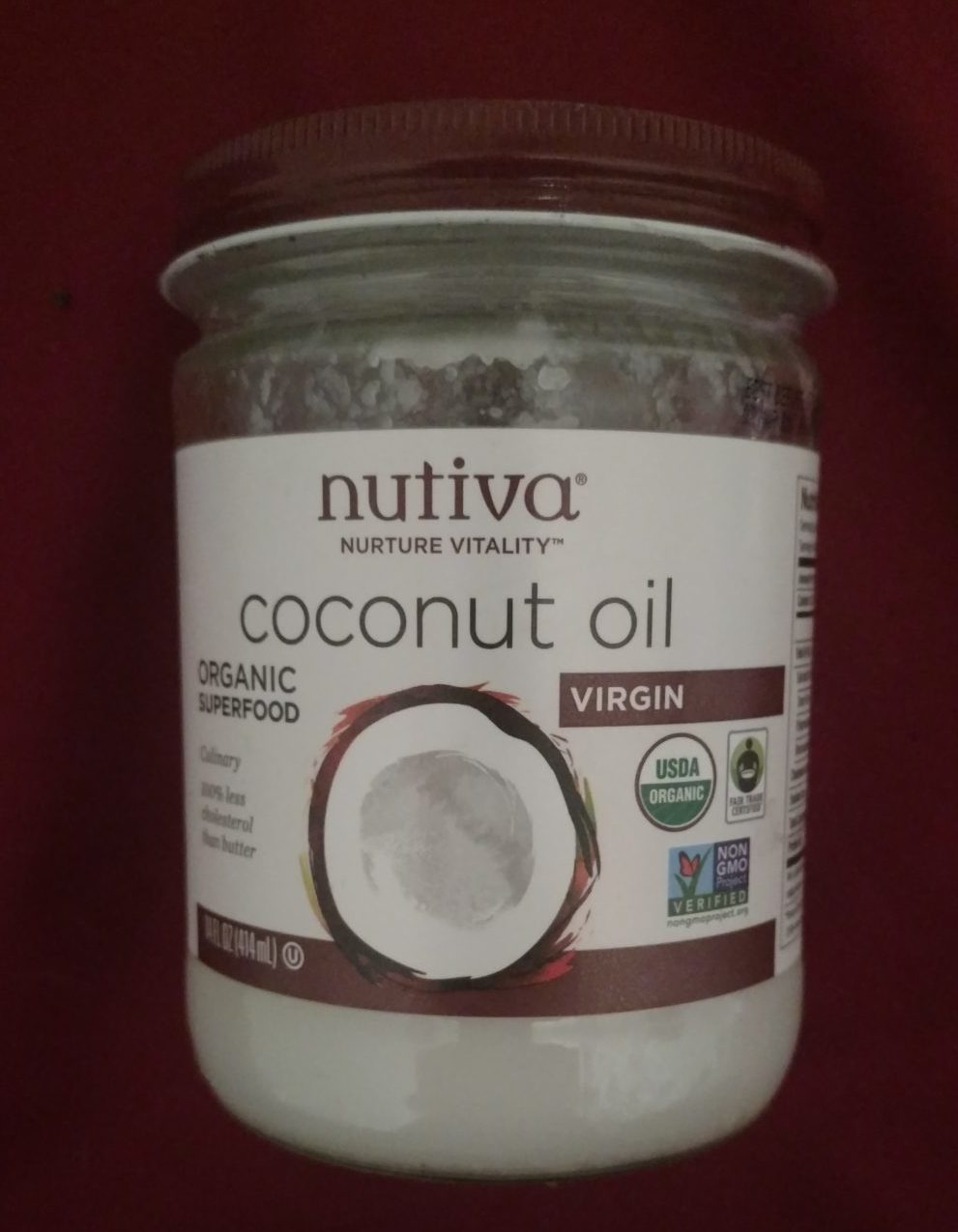 I have had months where all I did was use coconut oil as a makeup remover, eyelash conditioner, full body moisturizer, and hair conditioner. While I've definitely seen the benefits of mixing it up and adding some exfoliation into the mix, if you're on a tight budget, either financially or energy-wise, a jar of coconut oil will be a wonderful beauty investment.
On that note, goodnight!
Indulge in beauty-themed voyeurism by reading all of our past Beauty Files here.