The New York Attorney General has filed a lawsuit against Harvey Weinstein, and here's what that actually means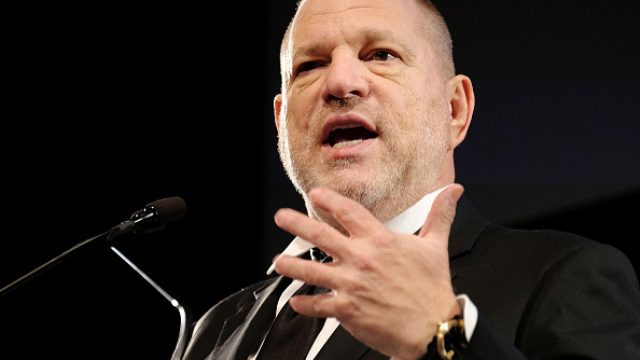 In October, producer Harvey Weinstein was accused of sexually harassing and assaulting more than 100 women. As a result, Hollywood quickly distanced itself from Weinstein, even voting him out of the Academy of Motion Picture Arts and Sciences. And yesterday, February 11th, the backlash against Weinstein continued when New York Attorney General Eric Schneiderman filed a lawsuit against Weinstein, his brother, and the near-defunct Weinstein Company.
Schneiderman's lawsuit claims that Weinstein made death threats against his employees and their relatives, and that he forced female employees to manage his "sexual conquests." The suit, which was filed in the New York Supreme Court, is based on a four-month investigation of the Weinstein Company. It cites violations of civil rights laws and also names Weinstein's brother Bob as complicit.
"The Weinstein Company repeatedly broke New York law by failing to protect its employees from pervasive sexual harassment, intimidation, and discrimination," Schneiderman said in a statement about the suit.
So, what exactly does the suit mean for Weinstein?
The lawsuit has delayed the sale of the Weinstein Company, which was set to take place on February 11th. Weinstein and his brother Bob, who has also been accused of sexual harassment, had already been cut out from the company sale. According to the New York Times, the suit could even prevent the transaction overall, causing the company to go bankrupt. If the sale does go through, the suit states that victims of harassment must be paid damages and the Weinsteins must receive no portion of the sale. false false
Weinstein's attorney, Ben Brafman, denied the claims in the lawsuit.
"While Mr. Weinstein's behavior was not without fault, there certainly was no criminality," Brafman wrote in a statement to The Hollywood Reporter.
So far, Weinstein has not been convicted of any criminal behavior, although several other lawsuits have been filed against him. Weinstein's attorneys have filed a motion to dismiss one of the lawsuits, which alleges that the producer engaged in sex trafficking in 2014.
While Weinstein has been punished professionally for the allegations against him, sexual assault is a crime, and he needs to face the legal consequences. We commend Schneiderman for working to ensure that New Yorkers feel safe in the workplace. We hope that sexual harassment and assault will soon become a thing of the past, but until then, we stand by all survivors.