There's a new version of "Fantastic Beasts" being published, so get your wands at the ready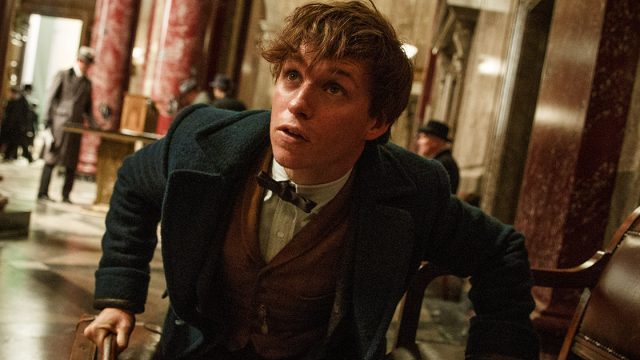 Get your wands at the ready as there's a new version of Fantastic Beasts and Where to Find Them being published.
While we got an insight in the life of Newt Scamander, the "author" of Fantastic Beasts and Where to Find Them, in the latest film set in the Potterverse last year, it seems that we're going to get a closer look at the creatures that Newt, played adorably by Eddie Redmayne, keeps in his magical suitcase.
J.K. Rowling (Queen of everything, tbh) originally published an IRL version of the classic Hogwarts textbook Fantastic Beasts in 2001 as part of a charity double pack of books alongside Quidditch Through the Ages. Those eagle eyed among you might be aware, however, that both texts, along with The Tales of Beadle the Bard, have been rather difficult to get hold of recently.
Well, it seems that Rowling, Pottermore, Bloomsbury, and Scholastics have decided to re-publish the books with brand new covers.
That's not the only news, however. In a statement, Pottermore revealed that the new edition of the book would include "a new foreword by Newt Scamander, the addition of six new beasts, [and] new line illustrations from Tomislav Tomic that bring many of the beasts roaring to life."
We have to say, we're particularly taken with the digital Pottermore version of the book cover. Look how stunning it is.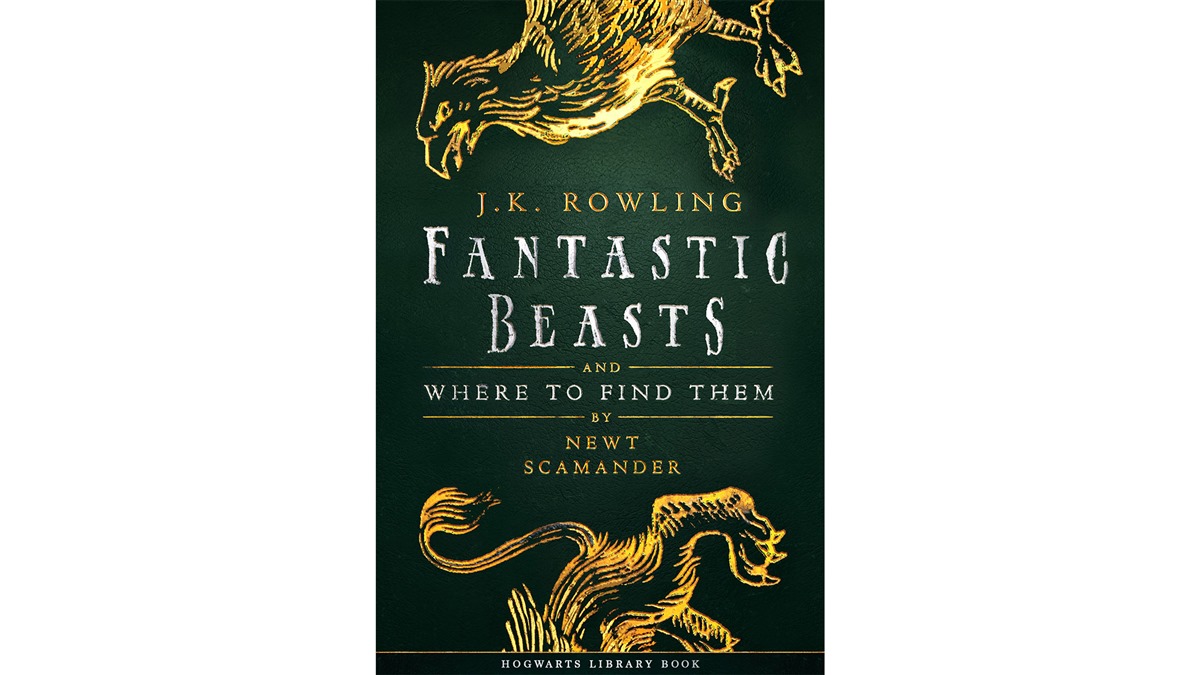 "Fantastic Beasts and Where to Find Them has been an approved textbook at Hogwarts School of Witchcraft and Wizardry since its publication, Pottermore explained, talking about the book. "Newt Scamander's masterpiece has entertained wizarding families through the generations and is an indispensable introduction to the magical beasts of the wizarding world. Scamander's years of travel and research have created a tome of unparalleled importance. Some of the beasts will be familiar to readers of the Harry Potter books – the Hippogriff, the Basilisk, the Hungarian Horntail. Others will surprise even the most ardent amateur Magizoologist."
Proceeds from the sale of the book will go to Comic Relief and Lumos, Rowling's own charity. Both of these charities aim to raise money to support the world's most vulnerable children and young people in the hope that they can have a better life.
Fantastic Beasts and Where to Find Them, the Hogwarts Library book edition, is out on March 14th, with Bustle reporting that new editions of Quidditch Through the Ages and The Tales of Beedle the Bard will also be available then, too.
Looks like you might need to make space in your trunk before you head out to Hogwarts for all these new books.