The New 'Twilight' Book Is Here to Revive Your Teenage Crushes
Pull out those old Team Edward or Team Jacob shirts.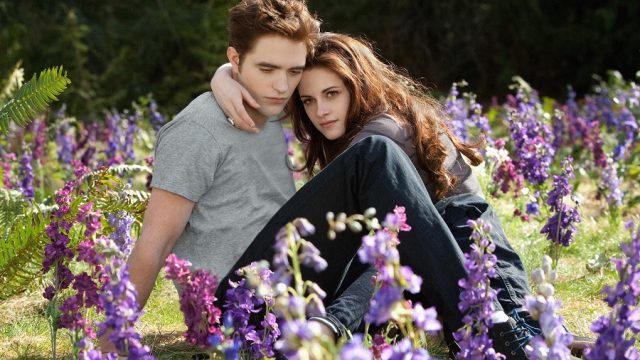 Update, August 4th, 2020, 10:27 a.m. ET:  It's been two months since the day news dropped that Stephenie Meyer was releasing a new Twilight book, and now it's finally here. Get ready to don your Team Edward t-shirts, people, because Midnight Sun is available to shop, and so our teenage crushes are totally revived.
Midnight Sun retells the original Twilight story, swapping Bella Swan's POV for that of sparkly vampire Edward Cullen. The novel has been in the works for, oh, more than a decade, so to say that Twihards have been anticipating this one would be an understatement. Ever since chapters leaked back in 2008, Meyer has been tight-lipped about the next installment, and so fans are ready.
Shop the Twilight novel Midnight Sun right now and get back in your feelings.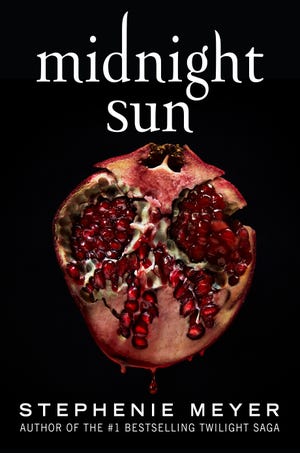 Shop it! Amazon.com; Bookshop.org
Original post, May 4th, 2020: August 4th just became a national holiday for Twilight lovers. Stephenie Meyer, the author of the Twilight saga, announced the drop of the highly anticipated Midnight Sun. The new book will be a companion novel to the series that retells the story of Bella Swan and Edward Cullen through the eyes of the vampire heartthrob.
"It's a crazy time right now and I wasn't sure if this was the right time to put this book out, but some of you have been waiting for just so, so long," Meyer said, per Good Morning America, on Monday, May 4th. "It didn't seem fair to make you wait anymore. Sorry about the bad timing. Hopefully, this book can be a distraction from the real world. I'm so excited to finally be able to share it with you."
Midnight Sun has been in the works for more than a decade—as diehard Twilight fans are well aware.
Meyer first teased the plot of the story back in 2008, according to Entertainment Weekly, when she posted the first chapter of Midnight Sun on her website. Since then, fans tirelessly debated over Team Edward or Team Jacob have been anxiously awaiting news of the book's release—if Meyer was going to release it at all. Finally, the wait has paid off.
Here's a look at the cover, which follows in the same theme as the rest of the books in the series:
The fact that Twihards are getting an entirely new perspective of the storyline they fangirled over during their formative years is almost too much to handle.
Meyer knows exactly what she's doing, and it's iconic of her to say the least.
false
Though some are wondering just where is Jacob's perspective?
But at the end of the day, Twilight fans will stick together until the end.
Midnight Sun is currently available for pre-order through various different sites, all of which are listed on the Little, Brown and Company website. We don't know about you, but we've never clicked a "buy now" button faster.