New trend alert: we are madly in love with the extreme beaded detail on Fan Bingbing's navy dress
Fan Bingbing showed off her holiday spirit on the red carpet of Taipei Golden Horse Film Festival yesterday in China. But, we're not talking red and green, or Christmas trees. The newly signed CAA actress wore a stunning navy gown with extravagant beaded detail, and blew us all way.
You may know her best for her role as Blink in the 2014 X-Men: Days of Future Past, but Fan was popular way before then in her home country of China. Known as a fashion icon, Fan is one of the most popular trendsetters in Asia. So, it's only right that Fan's look was one of our favorites of the night!
Fan jazzed up her simple navy gown elegantly with extreme beaded detailing on her hip!
And honestly, we're obsessed with her entire look! From head to toe, Fan stunned. She's definitely giving us some Old Hollywood vibes.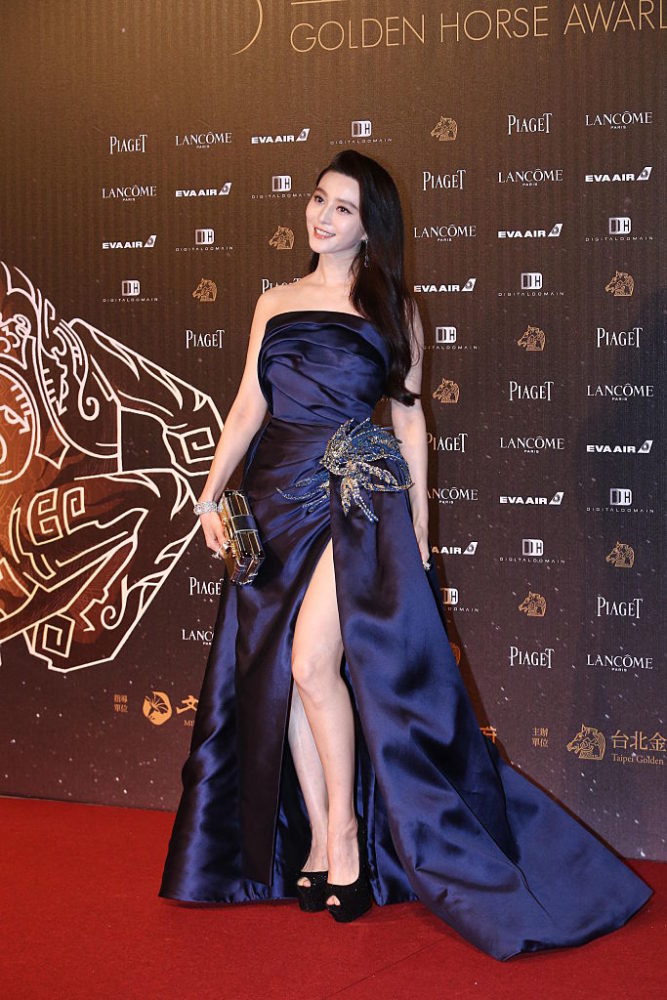 With Fan now being represented by one of the biggest talent agencies in the world, we expect to see more of her on the American big screen. Lucky for us, that could also mean more of her gorgeousness on the red carpets!
We just love how Fan isn't afraid to take fashion risks and bring back older trends. And this Old Hollywood glam look is definitely one that she should rock more often.