The new "Me Before You" trailer will leave you cry-laughing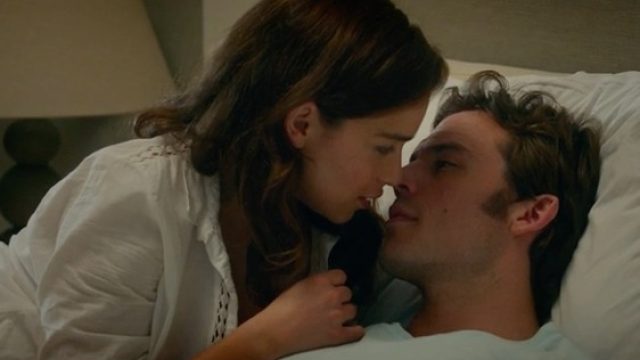 This is Emilia Clarke and Sam Clafin like you've never seen them before. The actors are co-starring in the upcoming film Me Before You, based on the gut-wrenchingly romantic book by Jojo Moyes. A new trailer was released today, and it's a doozy. We don't know whether to laugh or cry, so we're doing a bit of both.
Me Before You is a love story between Will and Louisa (who he calls "Clark," funny enough, given the actress's surname). But it's a very complicated love story: Will is a quadriplegic, and is planning on ending his life via assisted suicide.
There's nobody better to play Will and Louise than Sam and Emilia. Their chemistry is electric. And in real life, they're totally obsessed with each other too. Just look at this adorable photo and caption (just one of many) that Sam posted yesterday.
The trailer is over three minutes long, and instantly transports you into the world of the film. We can tell that this movie is going to make us laugh, cry, and everything in between. Before you press play, make sure you grab ALL of the tissues, and prepare to feel serious feelings.