There's a new Netflix trailer for "The Crown," and hello to our new obsession
If you like period British dramas (Downton Abbey fans, unite!), there's a new trailer for Netflix's The Crown, a show about a young Queen Elizabeth II as she tries to navigate the complex political landscape of the 1940's and onward.
Apparently this is Netflix's most expensive show, but the first trailer was brilliant (as was the costume presentation), so hopefully it's okay that they dropped over a million dollars on this one!
The first six episodes will appear on Netflix come November 4th, so if you like what you see here, you won't be waiting long for a more substantial dose of history and royal relationships.
Ready to see the Queen in action (played by British actress Claire Foy)?
https://www.youtube.com/watch?v=mkt2U9_Ha98?feature=oembed
Remember the amazing Billy Elliot? Well director Stephen Daldry is involved with this show, which tells us we're definitely in good hands when it comes to dramatic representations of important historical moments.
And the rest of the cast is stellar, with Matt Smith playing Philip, the Duke of Edinburgh.
John Lithgow as Sir Winston Churchill.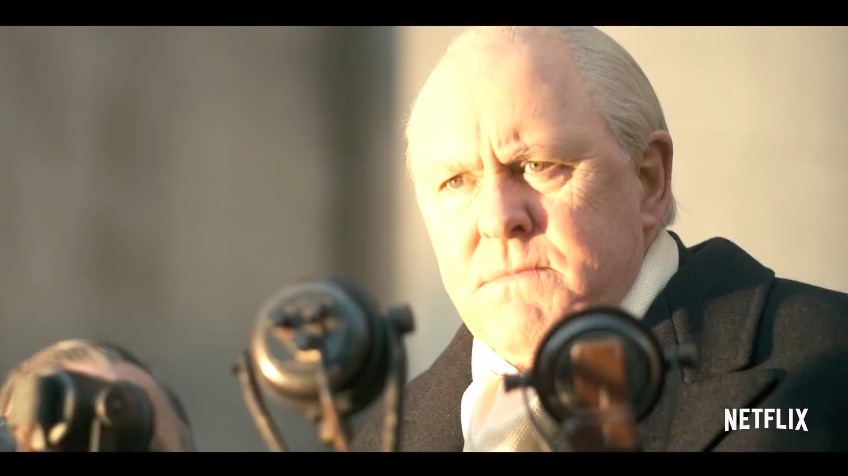 And Vanessa Kirby as Princess Margaret.
We can't wait to learn more about the tangled web of Queen Elizabeth II and these other spirited characters.
Netflix has been on a roll so far, so we expect good things! No pressure.
H/T: Vulture