We've already got lots of feels for Cameron Crowe's new TV show, "Roadies"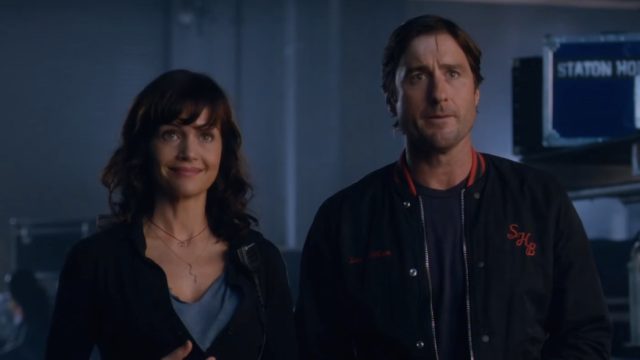 Know how much you still love Almost Famous, and will often watch the 3-hour director's cut, because it's just that good? If you fall in to that category, get ready for Cameron Crowe's next band-based adventure. He's making the jump from film to television with his brand new show, Roadies, we've already got lots of feels about it.
https://www.youtube.com/watch?v=1WnLeNWBoMU
Following the fictional Staton-House Band, the 10-episode Roadies shows what goes on behind the scenes as they're touring the country. While the actual band is present, they're not the focus of the show. Instead, we've got the band's managers (played by Luke Wilson and Carla Gugino), their sound technician (Keisha Castle-Hughes), their tour bus driver (Luis Guzmán!), and a skateboarding Imogen Poots. These are their roadies. Not band-aids, and don't you dare call them groupies. 
Just like how Almost Famous relied heavily on the soundtrack music — and might be one of the best soundtracks ever compiled, ever — Roadies has that same thing going on. Eddie Vedder's "Hard Sun" plays as the roadies set up for another show. It's hard not to get a little bit excited when they cue the lights up on the stage. It's like waiting for a concert yourself, except that you're going to be able to watch this one from the comfort of your own living room.
Crowe wrote and directed all 10-episodes of this first season, and if that's not great enough, J.J. Abrams also serves as producer.
Roadies goes live June 26 on Showtime.