There's a NEW trailer for Netflix's "The Crown," and just let us watch this show already!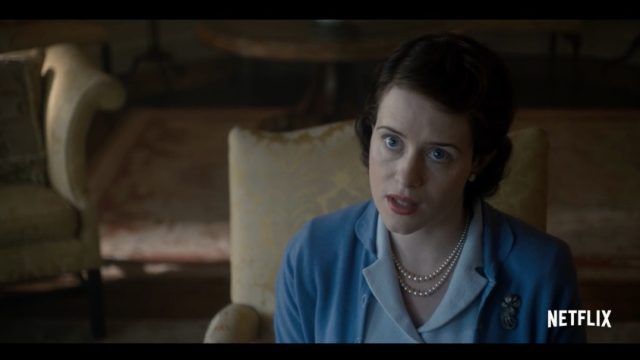 Everything on Netflix is usually worth getting excited about, but shows that boast legit royal treatment are extra-special. Vulture just let us know that there's a new trailer for The Crown, which follows the journey of a young Queen Elizabeth II (played by Claire Foy) — and we are losing our minds right now!
Seriously, our obsession began after laying eyes on the previous trailer and the amazing costume presentation that drew inspiration from the real Queen's actual fashion, so we're absolutely ready to place our butts firmly on the couch for this series. Given the fact that the creator, Peter Morgan, wrote The Queen and was nominated for an Academy Award for it, we're in very good hands.
As you'll see, the latest trailer gives us more of a glimpse into the immense pressures the Queen faced during an intense political time, and the tension between herself and Winston Churchill — played by the incredibly expressive John Lithgow.
Ready for this?
https://www.youtube.com/watch?v=Pl4Lm9uDhk4?feature=oembed
As well as offering serious conflict, the show looks visually stunning and well-designed. Fans of shows like Downton Abbey will probably eat this up, and rightfully so.
If you've got plans on Friday, November 4th…cancel them!
Or find a way to incorporate The Crown, because this royal fix is set to make a massive splash.