New Snapchat update lets you *~become~* a celebrity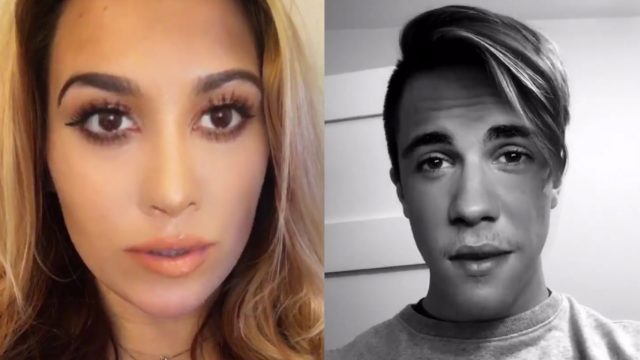 Honestly, what did we do before Snapchat? Interact with humans and not drain the batteries on our phones? Probably.
Snapchat's latest filter lets you face swap with images from your camera roll. Meaning, you can become someone else and they don't have to pose for the photo with you. Faceswap with a photo of you friend or better yet, screengrab a celebrity selfie and then face swap with THAT. The new filter is at the end of the list of filter suggestions and is currently avail on both iPhone and Androids.
Here's how everyone is using the new filter and *~*~becoming~*~* a famous person.
This guy as Drake is…terrifying.
This person lip syncing like Justin Bieber is weirdly on-point.
This girl looks SO GOOD as Kourtney Kardashian.
This is me (lol) pretending to be Kylie Jenner.
Popstar Madison Beer swapped with Megan Fox and still looks beautiful.
This guy is Matthew McConaughey AND Shrek (soooo multi-faceted).
Our own Christina IS Hilary Duff.
And this girl could TOTALLY run for President.